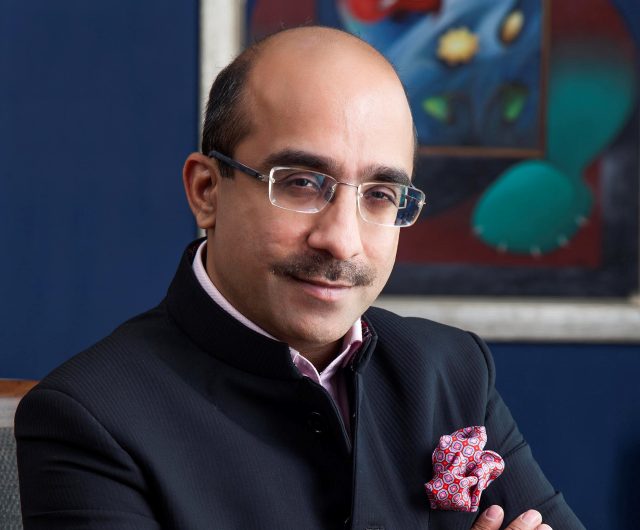 So, the D-day has arrived. The much-awaited re-opening of Indian tourism has been announced. After 19 months, 599 days, and for us in tourism, what was 862,000 gut-wrenching sorely counted minutes, India has announced that all tourist visas will be back from November 15th.
–Rajeev Kohli
Now, I am not one to gush and adulate the government on this move, as it was simply their job and one done far too late. But I will express appreciation for finally doing it.
The irony is that India never enforced a complete closure of our borders. While many other countries shut down their boundaries for all, irrespective of passport or status, India decided to operate bubble flights, ironically to countries that were worst affected by the virus. It allowed NRIs and OCIs to come and go. It continued to issue business and medical visas to anyone who applied. So the logic of banning tourists had no scientific grounding other than to pay lip service to symbolic actions of governance. Bizarre.
Nevertheless, INDIA IS BACK BABY! So, let's get going folks.
The MHA has announced the restart of the visa process. BUT neither has the Ministry of Civil Aviation announced a schedule for the full resumption of international flights nor has the Ministry of Health made a statement on the requirements and protocols needed to arrive in India. So, the euphoria is sort of hollow in some ways. It's like announcing you are getting married, setting a date, sending out invitations but have yet to find a bride! It would have been better if the GOI got its act together and coordinated between its arms rather than making incomplete pronouncements.
Nevertheless, it's a start. So, let's look at the glass half full. I AM EXCITED!
Here are some things to do –
Step 1 – Dear GOI – tell us what the rules are! Who can come? How? Requirements? So far, information is piecemeal and irregular. We cannot plan our next steps. Get the MHA aligned to what is a practical set of rules to come to India. So far, what we have heard expresses extreme conservatism and some blocks to getting people back to our shores. How does limiting visas to single entry or visitors to 30 days make India any less safe? Fully vaccinated and an RTCPR test is all one needs and, and quite frankly, all one can practically do.
Step 2 – Go to town with a sexy, energetic, clever 60-second video that everyone in the industry can share far and wide (Instagram as a 1-minute limit). Let's match what social media demands. Energetic because we need to get eyeballs. Let's stay away from the cliched Rajasthan forts and the Kerala backwaters. Let's get hip and happening. We need to shout to the world that we are ready, back, and excited. We are waiting for them.
Step 3 – Visas – the government has graciously said they will give 5 lakh visas gratis. That's great. Buts let's imbibe the values of Athithi Devo Bhava and open the nation for visa-free travel for the next 12 months. Imagine the goodwill and PR value we will generate. "India welcomes you. Visa free". That's positive energy advertising cannot buy.
Step 4 – Dear GOI, please invest in our industry. We are broken, hurt, damaged. You gave us no support. You denied us our rightful SEIS. Consider a 6 month GST holiday for all inbound travellers. As Madam Finance Minister keeps on tooting how well the economy has done, this small break for our cause will not hurt anyone. It will make India competitive in the short term, help us regain some market share and again generate goodwill. Don't be oblivious to the fact that all our competition has been on their toes for a long time. If you expect the private sector to fix things alone, cannot happen!
Step 5 – Engage our diplomatic missions across the world. It is no secret that the financial and physical limitations of the Ministry of Tourism are real. They have neither been given the budgetary nor manpower support to do justice to their overall mission. So, it is time we call every foreign mission and engage their trade teams with a single mission – to reignite the Incredible India brand. Requires no investment other than calls and saying "please". This must be a priority NOW. Do a series of global India days with a cluster of missions coming together to invite local media and trade for a live broadcast from India. Think out of the box.
Step 6 – Please please please retire Incredible India. Using a TWO DECADE old set of cliches will not get us anywhere. Let's start afresh with something that captures the world's imagination. We should have used the downtime to come up with a new vision that is relevant to the new younger traveller.
Step 7 – Lastly, and something I have said before, Ministry of Tourism, please engage the trade directly. It is convenient to shield behind a dozen association heads. But talking to your stakeholders is not only your moral obligation, but is just the right thing to do. Leadership is about being present. It is about engaging with your people. It is about listening and sharing, taking input and allowing your forces to express their happiness and pain alike. So far, you've been silent and leadership missing. Don't be an ostrich with a head in the sand. Call a town hall. Let all come. Spend a day to start the healing process. Boosting the industry's morale has to be a priority.
Hey! I am excited. It's our turn to be back!
About the author: Rajeev Kohli is Joint Managing Director of Creative Travel and President of the global DMC group, Euromic. He is also a member of the CII National Tourism Council and has held other leadership positions in the global travel and tourism industry.
Happy to get feedback and thoughts on this issue. [email protected]