The Czech Republic has welcomed many tourists from India during springs and summers before the pandemic and presently is welcoming fully vaccinated Indian travellers to explore their delightful and scenic country. Arzan Khambatta, Head, Czech Tourist Authority – CzechTourism India, while sharing the latest developments in the country, invites the travel trade to rediscover the 'Land of Stories', a country filled with culture, tradition, lifestyle, charming cities and new business opportunities.
– Prashant Nayak
Q. Tell us about the tourism recovery going on in the Czech Republic?
Czech Republic is all set to welcome fully vaccinated Indian tourists. The destination is opening up a variety of experiences in accordance with government anti-epidemic measures and protocols. Heritage sites, museums and galleries, exhibition spaces, castles and chateaux are open to the public under a special regime. Concerts, theatre performances and film screenings are permitted. With safety and hygiene as paramount, certain places such as restaurants and hotels may permit guests who show either a negative test for coronavirus, a vaccination certificate, or a document on having undergone COVID-19.
Q. Currently, what are the requirements and protocols for Indian travellers to visit the Czech Republic?
Czech Republic is pleased to welcome Indian travellers who are fully vaccinated by Covishield vaccine. Indian tourists administered with Covishield vaccine are allowed to visit Czech Republic for non-essential travel.
Travellers must produce their final COVID-19 vaccine certificate and a completely filled arrival form to enter Czech Republic (Children under the age of 6 years). The vaccine certificate must show that they were fully vaccinated at least 14 days before arrival.
For travellers who aren't fully vaccinated, when traveling to Czech Republic they will be required to take an RT-PCR test not longer than 72 hours before starting the travel and will have to undergo 10 days of isolation
Tell us, what kind of visitor target are you looking at from India to the Czech Republic by end of 2022?
From wonderful castles and chateaux to world-famous spas, unspoilt countryside, historical cities and legendary cuisine, Czech Republic as a destination has a little bit of something for every type of traveller. Indian tourists are well-travelled and are now open to new experiences in Czech. They are pretty well acquainted with the city of Prague and of course Czech's castles and enjoy trying new experiences and revelling in the local culture and traditions
For 2022, we aim to focus more on traditions and the gastronomy offerings of the destination. Apart from targeting families, experiential travellers, millennials, business visitors, honeymooners and leisure travellers, we will also be aiming to influence the MICE (Meetings, Incentives, Conferences and Exhibitions) segment.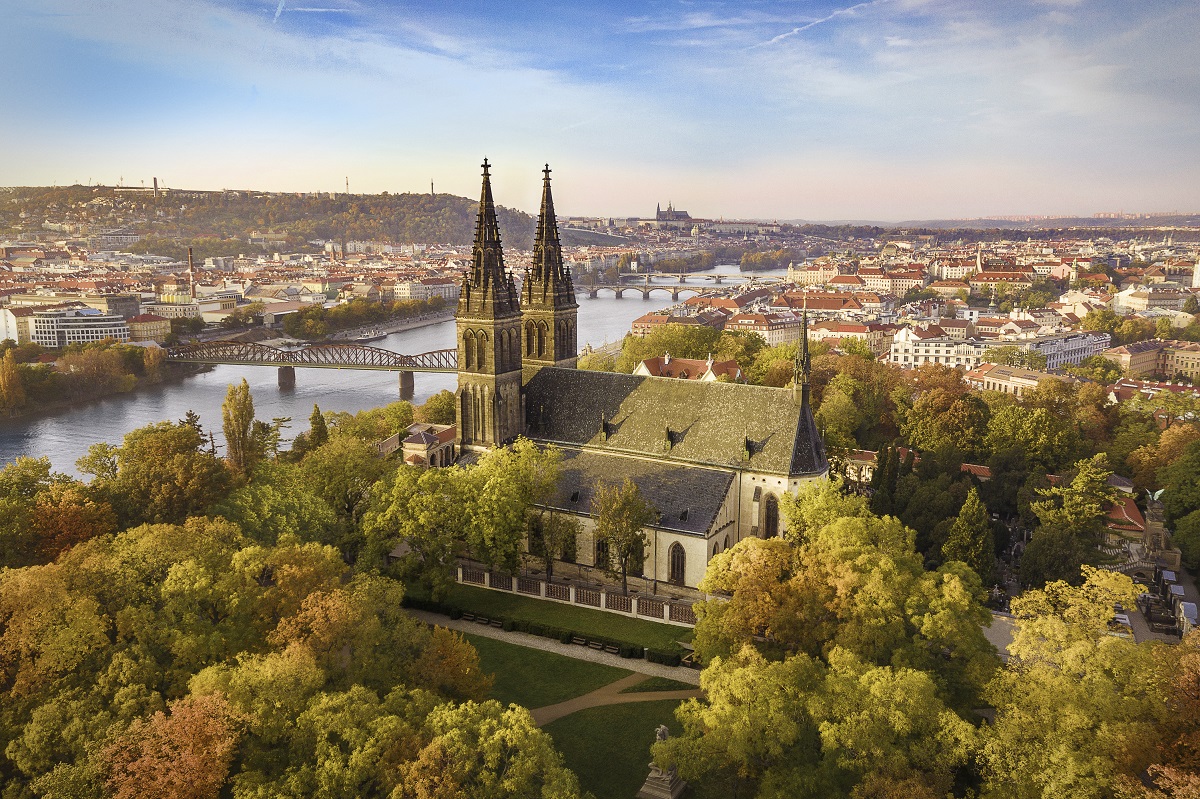 Q. On the tourism front, any new developments in the Czech Republic?
We are proud to have listed another World UNSECO site in Czech Republic-beech Forest of the Jizera Mountains, unadulterated and largely untouched by man. Prague Zoo celebrates its 90th year anniversary this year. In August, Czech Republic also hosted its 55th edition of the Karlovy Vary International Film Festival.
In 2021, the spa towns of Karlovy Vary, Mariánské Lázně and Františkovy Lázně became UNESCO World Heritage Sites. The number of monuments that the Czech Republic has on the UNESCO List has now increased to 15.
Q. What would you recommend Indian travellers to see and experience on a week-long trip to the Czech Republic?
Travellers familiar with Prague, are keen to visit different regions in the country for unique experiences like the magical castles and Chateaux in Central Bohemia, beer culture in West Bohemia, ancient stud farm in East Bohemia. There is something for everyone in the Czech Republic – cycling tours, wine and beer trails, 1000-year-old gothic architecture in beautiful cities, fascinating UNESCO monuments, winter sports for adrenaline junkies and relaxing spa and medical therapies in Karlovy Vary, a medieval spa town.
There are also a number or indoor and outdoor activities one can do to enjoy a little family fun. For kids, the Czech Republic will make them feel like they have entered into a storybook as they experience fairytale like castles, horse carriage rides through the cobblestone roads, puppet shows, royal gardens, parks and zoos.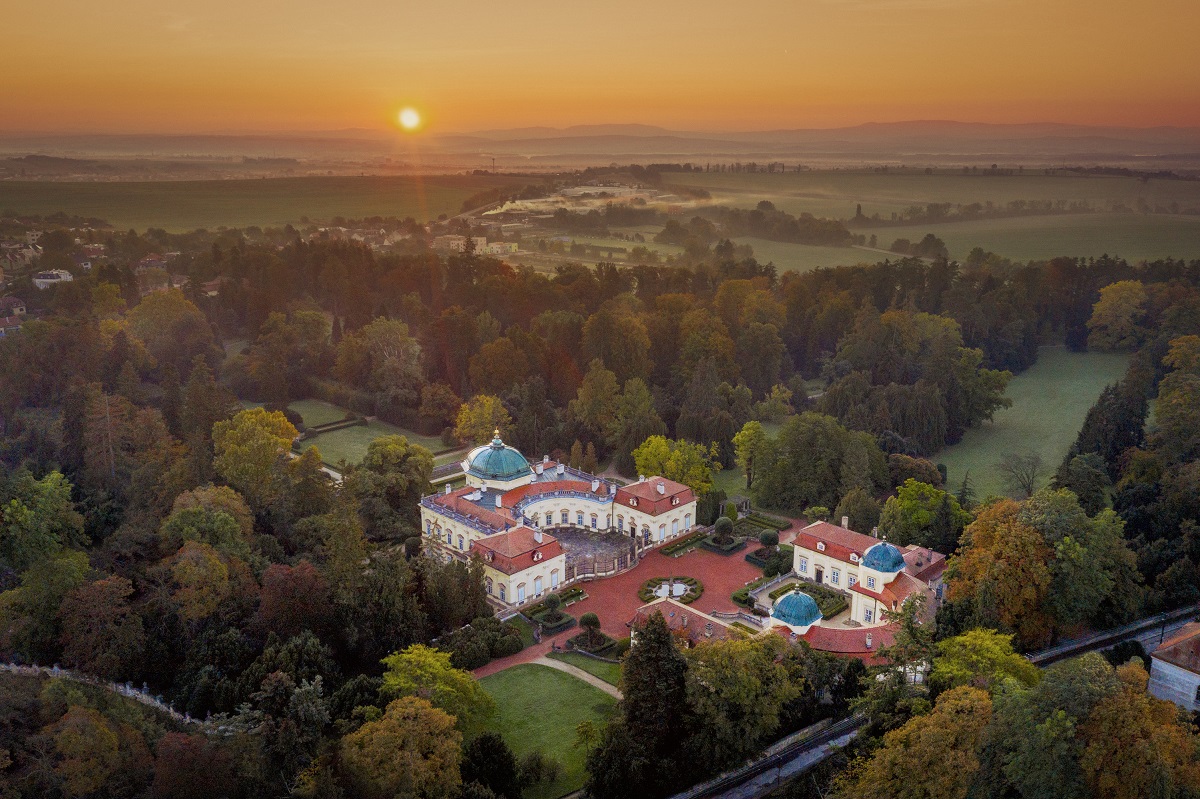 Q. Over the years, how is the destination picking up with the Indian travellers?
The Czech Republic has become one of Europe's major tourist destinations and in the past few years has been witnessing a steady growth in Indian tourist arrivals. From the streets of Prague to the central bohemian highlands, the Czech Republic is overflowing with experiences for every kind of traveller.
Czech Republic is an ideal destination for those that prefer a holiday, combining natural beauty with a fascinating history and unique experiences. While Prague and its attractions remain popular among travellers, an increased interest has been recorded in newer experiences, such as beer spa, glass–blowing and wine tasting, bringing Indian footfall to the newer parts, including the South Moravian region.
Q. Do you curate exclusive Czech packages for the Indian trade for their customers?
Absolutely! We are working on some fantastic itineraries on different regions of Czech Republic, especially curated, keeping their customers in mind.
Q. What are your present marketing strategies and initiatives with your Indian trade partners to promote the destination?
During the pandemic, CzechTourism has pursued several initiatives to stay connected with Indian B2C as well as the B2B market. We have been in touch with Indian Travel Trade via WhatsApp Promotions, e-learning to keep them posted on the destination updates. Newsletters and press releases have worked well with the trade and media every month, apprising on various updates and developments.
We conducted a webinar in September 2021 to share the recent developments where his Excellency H.E. Milan Hovorka, Ambassador of the Czech Republic to India addressed the Indian Travel Trade. Czech Tourist Authority – CzechTourism along with the Embassy of the Czech Republic in New Delhi, organized an on-ground VIP Networking Evening over cocktails and dinner in September at the Czech Embassy in New Delhi which was attended by the Ministry, Czech Tourism India Representative and top management of Travel companies in India.
We have been in contact with the corporate, MICE and weddings segments to discuss ways to restart travel to the destination. We have stayed on the minds of travellers by showcasing the various assets of Czech Republic through our India-specific Instagram handle (www.instagram.com/visitczechrepublic_in). In the following months to come in 2021, we have various promotional activities planned and a few exciting contests as well to look forward to.