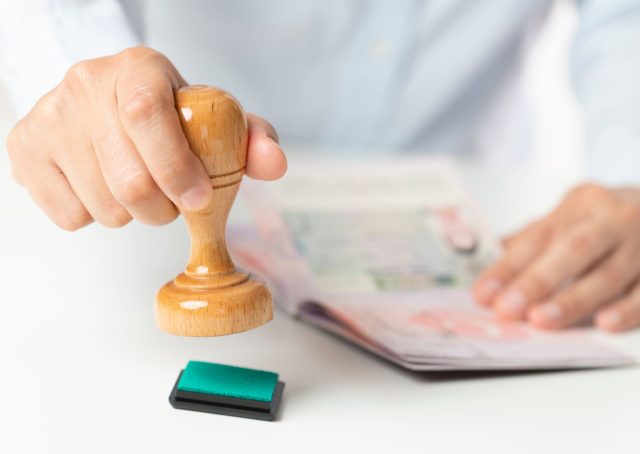 The COVID-19 pandemic wreaked havoc on the travel, tourism and hospitality industry for over two years, and then, just as the world started to reopen, international travel has been hit by another bump! Issuance of Travel Visas is a task to reckon with today; from getting appointments, to processing times, situations fluctuate from being bad, to nightmarish. TTJ spoke to the captains of the industry to understand the situation and their efforts to resolve the deadlock.
Gurjit Singh Ahuja
Perhaps the consular sections of embassies and visa processing agencies who had gone into deep hibernation did not fathom or visualise the task at hand once the world of unrestricted International travel reopened.
From the downsizing of operations to losing key knowledge workers to other industries, it appears the Visa Processing Regime was caught totally unawares and unprepared for the unprecedented backlog of visa requests. This today translates into unavailability of visa appointment slots or slots available up to two years, down the line! Even if you are a lucky one whose application is accepted, actual processing time from two weeks to two months from acceptance to actual delivery of the stamped visa is common and not unheard of.
Uncertainty of the timelines combined with super expensive airfares, high cancellation charges and limited availability of airline seats are a major irritant and cause of concern causing a traffic jam of sorts both for the Inbound Travel into India and outbound travel from India. This translates into loss of business opportunity and revenue for an industry that has already suffered many hits below the belt thanks to the COVID-19 meltdown.
The current visa situation has caused a lot of disruption. Jyoti Mayal, President, Travel Agents Association of India (TAAI), shares, "Non issuance or limited issuance of visas has badly affected our businesses. We facilitate travel from the perspective of ticketing, touring, destination management, etc., the pre-requisite is the visa. No visa means no business of travel and we at TAAI have been sharing our sentiments on various platforms. For us, the travel trade professionals, the pandemic is still ON! Both inbound and Outbound travel fraternity and the travellers are struggling."
Going by the details based on data from the Union tourism ministry as reported in a leading national daily, the World Heritage Sites in Delhi witnessed a 90 per cent drop in foreign tourist visits in 2021-22 as compared to 2019-20.
The three world heritage sites of Qutub Minar, Red Fort, and Humayun's Tomb come under the Archaeological Survey of India (ASI) Delhi Circle and according to ASI, Qutub Minar received 8,456 foreigners in 2021-22 against 2.5 lakh earlier. Red Fort received 5,579 foreigners in 2021-22 against 91,364 in 2019-20. Humayun's tomb also witnessed a 97.5 per cent decline in foreigners, with just 4,892 tourists visiting the monument last year.
The figures are a clear indication of the current challenges being faced by the Inbound tourism industry as Rajiv Mehra, President, Indian Association of Tour Operators (IATO), explains, "Many of our foreign tour operators are threatening our Indian tour operators that if the situation does not improve, they will stop selling India tour packages. Due to the non-availability of e-Tourist Visa for travellers from the UK and Canada, we are losing huge business and tourists from these countries are avoiding visiting India and opting for alternative destinations. If this situation continues, it will be a big loss for the Inbound tourism business, thus loss of foreign exchange earnings and loss of employment. The industry is trying to recreate jobs for the trained tourism professionals who have lost their jobs due to COVID-19, but under the circumstances when there are a lot of problems in getting an Indian Visa, it is difficult to achieve the goal of recreating employment in the tourism sector and to contribute for the economic development through inbound tourism."
Subhash Goyal, Chairman, STIC Travel and Air Charter Group mentioned, "When I was President of the Indian Association of Tour Operators, I left no stone unturned to get e-visa introduced for Inbound Tourism into the country. It is because of this facility that in 2019, we had about 11 million inbound tourists and India earned about 30 billion dollars in foreign exchange. Unfortunately, now the Govt. of India, for reasons known best to them, has stopped e-visa for two of the most important source markets of the UK and Canada. Therefore, our Inbound Tourism has been adversely impacted and we are losing millions of dollars."
Rajeev Kohli, Joint Managing Director, Creative Travel, adds, "The UK and Canada are in our top three Western source markets. The strictures on their applying for an e-visa have a direct negative repercussion on the arrival numbers. That is a fact. For us as a company, both are key markets, and we are completely at a loss on how to make up for the shortfall."
IATO has taken up the issue of restoration of e-Tourist Visa for international travellers from the UK, Canada, Malaysia, Saudi Arabia, Kuwait, Oman, Bahrain, etc., and requested that the validity of 5 lakh free tourist visas be extended till March 2024. IATO has written to the Hon'ble Prime Minister, Foreign Minister, Tourism Minister, High Commissioner of India to the UK and Secretaries of Foreign Affairs, Home Affairs and Tourism.
Touching on the subject of some countries promoting express/fast-track visa services at premium costs to hasten the visa process, Jyoti Mayal strongly reiterates, "Some countries like the UK do have high fee fast track policies which travellers are utilising if there is an urgency of travel. I think this process is truly extortion."
Subhash Goyal also agrees, "I think this is the unhealthiest practice, and it needs the government's intervention. If someone has to travel in an emergency, he definitely feels he is being exploited by paying extra money. The embassies should look at the merit of the case and not give preference to people who can pay extra money. This is most unethical."
When asked to quantify the business opportunity lost due to the visa situation, Rajeev Kohli shares, "It is hard to say, but the opportunity lost to us is at least 20-25 per cent of targeted sales for this financial year. No place to make up for that. So it's a clean loss and will end up putting many DMCs in the red, in a year when they needed a win so bad."
The situation precipitated by the visa issue both inbound and outbound has a direct impact on all stakeholders and support industry associated with them and hence as elected representatives of their members the association leaders are under immense pressure to seek urgent and immediate remedial action and relief from the concerned authorities.
Jyoti Mayal points out, "TAAI delegations have been invited from time to time to share and submit their inputs to further improve the systems. Although no timeline was given, we were told that things would improve, especially to handle the ongoing and upcoming festive season."
Rajiv Mehra adds, "We at IATO, have taken it up with the H.E. Vikram K. Doraswami, High Commissioner of India to the UK, Foreign Minister, Tourism Minister, High Commissioner of India in London and Secretaries of Foreign Affairs, Home Affairs and Tourism and the Hon'ble Prime Minister of India. The government of India is very keen and proactive in improving the situation at the earliest."
Efforts are underway and although bureaucracy and governments move at their own pace, based on their agendas, some initial remedial measures appear to be in sight.
VFS recently issued an official press release announcing VFS Global opening a new India Visa Application Centre in central London to help deal with the surge in demand for visa applications to India at the same time, VFS Global has introduced more appointments. The Indian High Commissioner to the UK, Vikram Doraiswami, announced, "The number of appointments we have been able to do has increased to about 40,000 per month thanks to our partners at VFS Global."