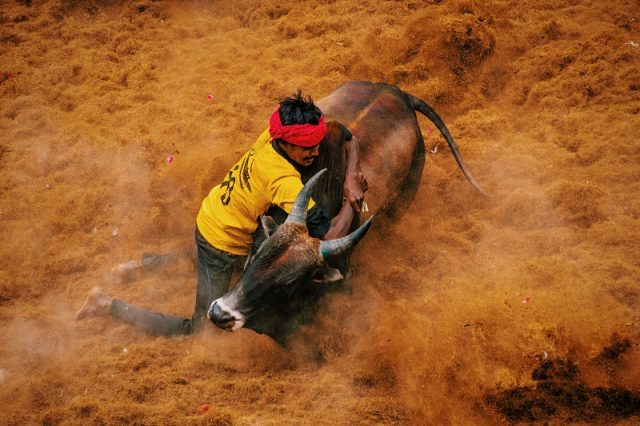 The Tamil Nadu government would create a separate wing to disseminate information on temples, major festivals, pujas and relevant particulars to devotees, flexing the latest technology, Hindu Religious and Charitable Endowments Minister P K Sekar Babu said on Wednesday.
A separate team comprising content creators, technical staff and experts would be set up to bring out the above information in a "cherishing manner," he said while winding up the debate on the demand for grants for his department in the Assembly.
"It is indispensable to create a separate wing at the office of the Commissioner, HR & CE, to disseminate the temple information with the relevant images and data, then and there, for the benefit of the devotees and the general public on major festivals, renovation, Kumbhabhishekam, and important special pujas," the Minister said.
Information on the temple properties, eviction of encroachments, amenities, etc., would be disseminated through the social media platforms such as Facebook, WhatsApp, Instagram, Twitter, and YouTube, he said.
Babu announced an increase in the government's grant from this year from Rs 40, 000 to Rs 50,000 for the devotees taking up pilgrimage for the first time to Kailash Mansarovar, and Rs 10,000 to Rs 20,000 for devotees undertaking pilgrimage for the first time to Muktinath.
A corpus fund will be established to provide financial support every year for the higher studies of 400 children of archakas working in temples under Oru kala pooja (one puja a day) scheme.
Enhancing the monthly pension of Rs 3,000 for retired persons under the departmental pension scheme to Rs 4,000, monthly family pension of Rs 1,500 to Rs 2,000, an ex-gratia of Rs 1,000 during Pongal festival to retired employees, are among the nearly 249 announcements made by the Minister.
Tourism Minister K Ramachandran announced that guided tours would be organised in major temples of Tamil Nadu in association with the HR & CE department.
An annual state level Medical Value Travel Summit will be conducted in Chennai in association with various stakeholders to promote medical and wellness tourism. A state-of-the-art convention centre will be constructed at the Tamil Nadu Tourism Development Corporation (TTDC) Beach Resort Complex, Mamallapuram, at a cost of Rs 20 crores to promote ECR as a MICE destination, he said.
TTDC's 30-acre island area at Muttukadu would be developed as a coastal tourism destination with various entertainment activities like adventure sports, bird watching decks and other amenities at a cost of Rs 5 crores.
A detailed project report will be prepared to develop Kanyakumari as an eco-tourism destination at a cost of Rs 1 crore, Ramachandran said.
Art and Culture Minister Thangam Thennarasu said new degree courses in the disciplines of Nadhaswaram and Thavil would be introduced at the Tamil Nadu Government Music Colleges in Chennai and Thiruvaiyaru at a cost of Rs 18 lakh.
Source: PTI