Elisa Robles Fraga, Director, Tourism Office of Spain in Mumbai, during a recent virtual press meet made a presentation of the relevant aspects that Spain has to offer to its potential tourists/visitors with top 10 reasons (from amongst several reasons) to travel to Spain once borders open up. While travellers from India can't travel now, but they can still keep in mind the top 10 reasons why Spain should be at the top of their bucket list, as and when travel re-initiates from India.
Team TTJ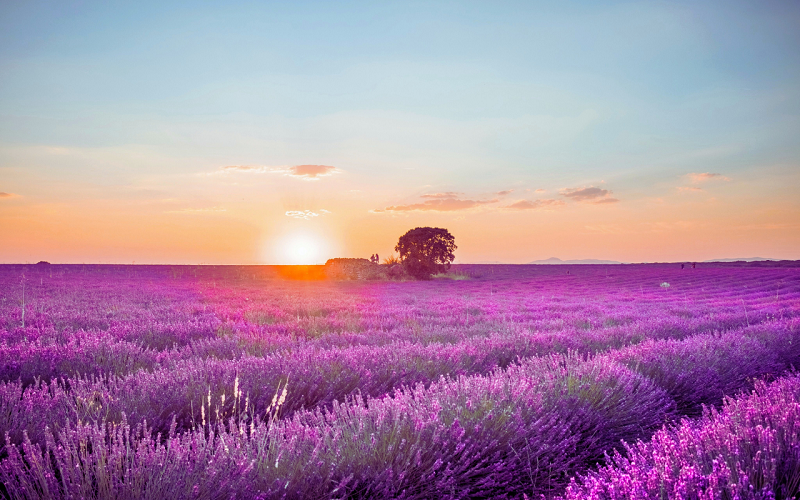 With endless cultural festivals, beautiful beaches and amazing nightlife, Spain is awe-inspiring round the year. From Madrid to Barcelona to Seville to Valencia, Spain is such a vibrant country with a kick of life. The climate in Spain is the most reliable, with over 300 sunny days per year. The versatile landscapes can pass as many locations in less than two hours. You can go from snow-capped mountains to sunny beaches, from deserts to mountainous landscapes, from XXI to XV century.
The Cuisine of Spain is amazingly varied. The quality, creativity, and above all, flavour of Spain's cuisine has earned it international fame, and it is now one of the country's main tourist attractions. Spain brings both tradition and innovation to its cuisine.
Did you know that Spain is the country with the third-largest number of UNESCO World Heritage sites in the world? The Culture and Heritage in Spain have a uniquely spectacular wealth of monuments, with more than 15,600 monuments, archaeological sites, gardens, and historical complexes that have been declared Properties of Cultural Interest (BIC).
The History of Spain is extraordinarily valuable and remains from the different civilisations, cultures, and historical eras that evolved on Spanish territory. There is a variety of phenomena with profound historical roots and its diversity that made Spain emerge as a unified state in modern European history.
With fascinating nature and landscapes, Spain epitomises natural diversity and has more UNESCO Biosphere Reserves than any other country in the world. In Spain you can find mountains, forests and valleys; as well as volcanoes, dunes and desert areas, marshlands, lakes, cliffs, waterfalls, canyons. Unique and valuable nature that needs and to be looked after!
One of the best moments of any trip is taking time to plan the destinations, what to see, and of course, where to sleep. Spain has accommodations to suit every budget. Pick between luxury hotels, rural houses, unique accommodation, serviced flats, tourist apartments, hostels, and camping sites.
If you are passionate about sports, you will simply love Spain. Of course, Football is one of the most striking and important sport in the country, but just imagine, thousands of miles of hiking routes and bicycle tracks, perfect beaches for surfing and diving, horse riding routes along the coastline.
Spain ranks seventh worldwide in infrastructures with the largest state-of-the-art network of air, sea and land infrastructures by the Global Competitiveness Report (World Economic Forum); along with the 2019 DESI report (Digital Economy and Society Index) which ranks Spain eighth among countries best prepared for 5G technology deployment.
With sufficient guarantee measures in place, Spain has 21 specific tourism protocol guides for different types of businesses with technical and health recommendations for safety.
Spain is a country with a growing level of awareness towards environmental protection. The country maintains an active attitude towards global environmental protection, subscribing to numerous agreements for the global protection of nature and protocols to combat climate change and pollution. Spain aims for a Long-Term Sustainable Tourism Strategy by the year 2030.
Spain is also actively working to be prepared for the future opening of post-pandemic borders: protocols and guidelines on health and safety aspects, website on information on all measures for visitors (Travel Safe); and the recent launching of the website "Reactivatur" to facilitate aid to the Spanish tourism sector, as well as the preparation of a Sustainable Tourism Strategy, 2020-2030.