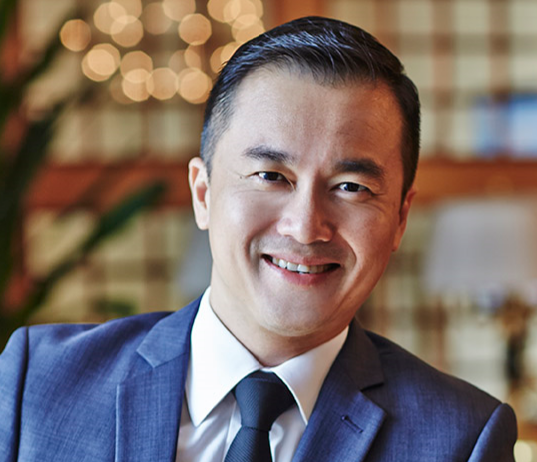 Norwegian Cruise Line (NCL), the third largest cruise line in the world in April 2021, announced its return to sail. Since the cruising industry has seen a significant setback in the pandemic, the news is pleasantly exciting for cruise enthusiasts. We at TTJ take the opportunity to interact with Nicholas Lim, General Manager (Sales) Asia, Norwegian Cruise Line to know more about their plans and operation. Based in Singapore, Nicholas works on maximising the cruise line's existing sales efforts in the region, while simultaneously developing new business strategies to further grow NCL's footprint in Asia.
Prashant Nayak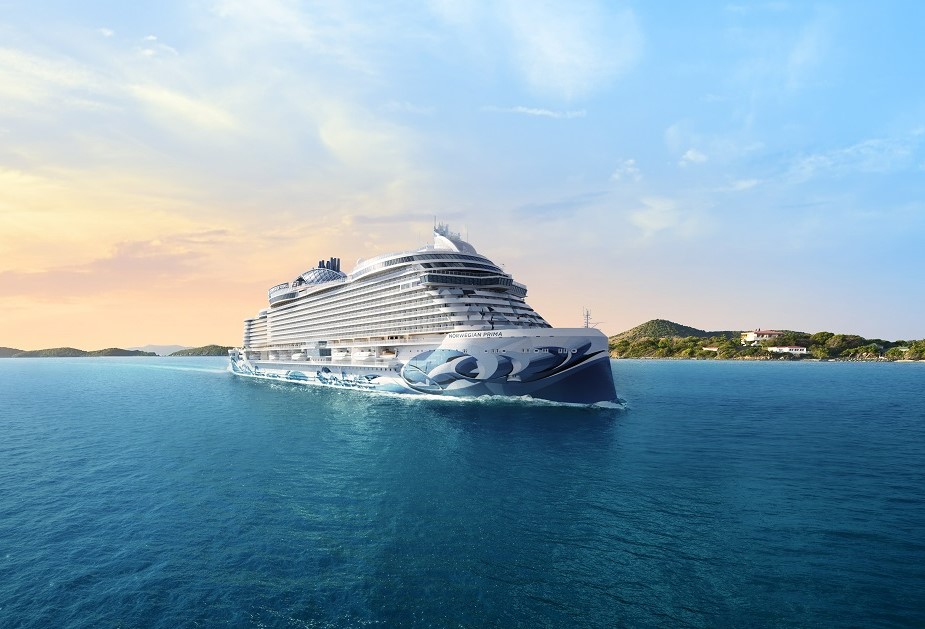 What are your plans on return to sailing?
After a long wait and suspended sailings initially, we finally announced our return to service in early April this year. We know that cruisers around the world are eager to hop on aboard and experience new destinations after being locked in for months. We too are eager and ready to welcome them back aboard. NCL ships will begin sailing in Europe and The Caribbean from July 25, 2021. We are restarting operations at a reduced capacity with Norwegian Jade, Joy, Gem, Epic and Getaway as the first of our 17-ship fleet to relaunch operations. Norwegian Jade will offer seven-day cruises to the Greek Isles, while Norwegian Joy will sail week-long Caribbean itineraries from Montego Bay, Jamaica, and Norwegian Joy will cruise from Punta Cana (La Romana), Dominican Republic.
Norwegian Epic will offer seven-night Western Mediterranean itineraries from September 5, 2021, through October 24, 2021, and Norwegian Getaway will sail a mix of 10 to 11-day Greek Isles voyages from Rome (Civitavecchia) starting September 13, 2021, through October 25, 2021.
We continue to liaise with various governments and agencies worldwide, including the U.S. Centers for Disease Control (CDC), to secure approval to sail within their perspective regions. We will provide an update on the roll-out of the remainder of our fleet in due course.
Can you elaborate on Health and Safety protocols?
Our vision is to be the vacation of choice for everyone around the world. That's why we've enhanced our commitment to health and safety with our Sail Safe program. To protect our guests, crew and communities we visit, we have developed a robust and comprehensive health and safety strategy with new and enhanced protocols to create multiple layers of protection against COVID-19 and enhance our already robust health and safety measures. Initial voyages will operate with only fully vaccinated guests and crew, combined with preventative health and safety measures which we believe will provide a uniquely safe and healthy vacation experience. Our Sail Safe health & safety programme comprises a comprehensive set of new and enhanced health and safety standards developed with guidance from the Healthy Sail Panel ("HSP") — a group of scientific and public health experts who have worked collaboratively to develop a recommendation for the cruise industry's safe resumption of operations. The program is based on the following pillars:
1) Safety for guests and crew with vaccination requirements, universal COVID-19 testing and enhanced health screening protocols; 2) Safety aboard with medical-grade air filtration, increased sanitation measures and enhanced medical resources; and 3) Safety ashore through the collaboration with land-based tour operator partners to extend health and safety measures to each destination.
In addition, we have recently formed a Sail Safe Global Health and Wellness Council comprising six experts at the forefront of their fields. Led by Chairman Dr. Scott Gottlieb, former Commissioner of the U.S. Food and Drug Administration (FDA) and Co-Chair of the Healthy Sail Panel, the council's work will complement the Healthy Sail Panel initiative and will focus on the implementation, compliance with and continuous improvement of health and safety protocols across the company's operations.
Can you elaborate on the EMBARK campaign?
EMBARK with NCL introduces the people, destinations and experiences of NCL through some of the most engaging visual storytelling. This unique content platform features:
EMBARK – The Series: This docu-series takes viewers behind the scenes of our comeback journey, shares personal stories of staff, partners and guests and chronicles our efforts to provide for a safe and elevated cruise experience. After the highly successful global debut of the first episode "The Great Cruise Comeback", the second episode, "Second to None," is scheduled to premiere on Friday, May 21, 2021, at 6.a.m. EST at www.ncl.com/embark. The episode will further explore themes of health and safety, the evolution of our culinary offerings and the intricacies of operating one of the world's largest traveling production companies. It will continue to bring viewers along for an honest look at the future of cruising as it unfolds.
Any new upcoming itineraries you are planning to introduce?
Setting sail starting Summer of 2022, Norwegian Prima – our latest new build and the first ship of our brand-new Prima Class – will offer our guests unrivalled cruising experience as they explore the best of The Caribbean, Bermuda, or Iceland & Northern Europe.
Starting August 17 to September 13, 2022, Norwegian Prima will be the newest ship embarking in Northern Europe. She will sail a series of eight-day voyages from Amsterdam, the Netherlands, and Copenhagen, Denmark, offering guests the opportunity to explore the continent's Northern Europe, Norwegian Fjords, and Baltic regions.
Guests will also have a chance to experience a cruise of a lifetime aboard Norwegian Prima as she sets sail from Reykjavik or Southampton on a 10- or 11-day cruise ending her journey in New York on October 10, 2022.
Guests can further look forward to her five-day roundtrip itinerary from October 10 to Bermuda, where she will make her debut as the newest ship sailing the fall and winter season. On October 15, she will depart from New York on a 12-day open-jaw immersive Caribbean itinerary where she will be the newest ship in the region and for the first time ever for NCL, the vessel will visit Galveston, TX.
On October 31, Norwegian Prima will kick-start her Caribbean season departing from Galveston, TX, to Miami on an 11-day itinerary with visits to Willemstad, Curacao; Kralendijk, Bonaire, and our recently enhanced private island Great Stirrup Cay, Bahamas.
From November 19 to December 3, Norwegian Prima will sail from Miami offering three, seven-day Western Caribbean cruises visiting Harvest Caye, our private resort destination in Belize, in addition to other notable ports including Cozumel, Mexico, and Roatan Island, Honduras.
In summer 2023 she returns to Europe to offer a mix of 10 and 11-day Norway and Iceland sailings from Reykjavik, Iceland, and Southampton, England, featuring extensive port time between nine and 14 in-port hours to offer guests an immersive experience.
What are the new projects in the pipeline?
We have recently unveiled our highly anticipated next category of ships, the Prima Class, our latest class of vessels in nearly 10 years. The first ship, 'Norwegian Prima', has just opened for sale with voyages beginning in summer 2022. Norwegian Prima is a first of its kind in many ways — the ship is 965 feet long, 142,500 gross tons and will be able to accommodate 3,215 guests at double occupancy. It is set to be a game-changer for us, offering guests exciting itineraries, more wide-open spaces, elevated service, thoughtful and stunning design and a variety of new experiences.
The show-stopping vessel built in Marghera, Italy, by Italian shipbuilder Fincantieri, features a striking hull artwork designed by Italian graffiti artist Manuel Di Rita, known commonly as "Peeta." Norwegian Prima will further offer the highest staffing levels and space ratio of any new cruise ship in the contemporary and premium cruise category, delivering an unrivalled guest experience. Innovating from indoor to outdoor space, Norwegian Prima will also offer the most outdoor deck space of any new cruise ship including more total pool deck space than any other ship on NCL's fleet as well as multiple infinity pools and vast outdoor walkways allowing guests to take in the sea, the ocean breeze, and a variety of elevated experiences.
Adding to the elevated experience that places guests first and understanding the important connection they have with the outdoors and proximity to the sea, we innovated our popular concept of The Waterfront and reimagined it by doubling the space and adding a variety of experiences and more dining options than ever before by introducing Ocean Boulevard.
Located on deck eight, Ocean Boulevard at 44,000 square feet long, wraps around the entire deck, allowing guests to walk around the entire ship and experience amazing ocean views. As part of the multifaceted experiences offered on Ocean Boulevard, we introduced our first-ever upscale open-air marketplace with Indulge Food Hall. Created to elevate the guest-sensory experience, Indulge Food Hall offers visitors diverse menu items from a variety of different culinary venues, including a mix of self-service, order and delivery, and full-service options, as well as a mix of indoor and outdoor seating.
Any new updates for the India market?
As mentioned above, the announcement of our new class of ships – the Prima Class – and the opening for sale of the first ship Norwegian Prima are great news for the India market. The ship offers many highlights such as the Indulge Food Hall and the elevated Haven by Norwegian that we know will resonate very well among the Indian audience.
We will further launch our brand-new 2022/23 brochure this July and in the meantime, our team is looking to help and support our partners through this very challenging time. For our guests in India, we have launched a variety of new promotions, the most popular being:
BOGOHO: For every cruise fare purchase, the second guests will enjoy 50 per cent savings. The offer is available for a limited time only and allows travellers to choose from more than 250 sailings to a range of stunning destinations across Alaska, Europe, and Hawaii'.
30 per cent Off with "Take 5": We are offering our guests a 30 per cent discount in addition to our popular "Take 5" promotion, which comes with all five packages from our Free at Sea offer, including free beverage package, shore excursion credit, specialty dining package, Wi-Fi package and access to 3rd and 4th guest sail at a reduced rate offer (on select sailings).