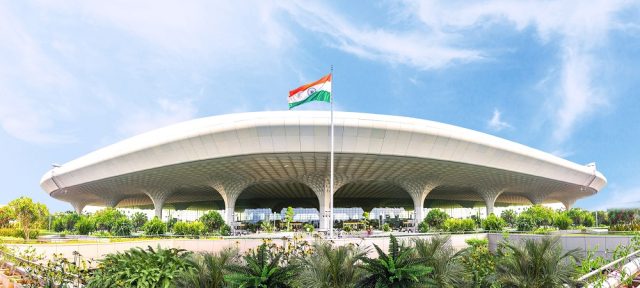 Passenger experience has always been of utmost priority, and Mumbai's Chhatrapati Shivaji Maharaj International Airport (CSMIA) ensures it starts from the airport kerb. CSMIA has installed 2D Barcode readers at the entry gates of Terminal 1 and 2, once again proving its commitment to understanding passengers' requirements for a hassle-free travel experience. Starting January 26, 2023, CISF officers manning CSMIA's Terminal entry gates will scan the barcodes of the ticket or boarding pass instead of manually checking the flight tickets. CSMIA implemented the 2D barcode readers to expedite entry into the terminal while improving customer satisfaction.
With over 900+ flight movements per day, the airport welcomes approximately 150,000 passengers a day. The goal for CSMIA is to improve efficiency and expedite the passenger journey. This new addition is not only a security enhancement but also an efficiency improvement measure, both of which are critical for an airport that handles approximately 48 million passengers annually.
CSMIA has always set a benchmark in delivering best-in-class services at the airport. It is the airport's vision to offer a memorable passenger experience by providing a high standard of comfort and convenience for its passengers. CSMIA has been at the forefront of developing infrastructure at the airport by enhancing capacity and creating robust process management. The airport continually endeavour's to provide advanced technology making it a 'Gateway to Goodness' and allowing a free flow in passengers' movement throughout.