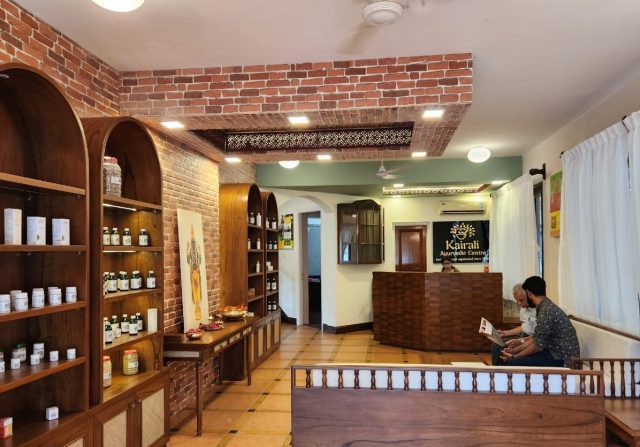 Kairali Ayurvedic Group, one of the leading providers of Kerala Ayurveda-based healthcare services, has announced the opening of its new Centre at Pune, Maharashtra. Offering a range of Ayurvedic treatments and therapies to the people of Pune and surrounding areas the new Kairali centre is located at 13+14B, Sopan Baug Rd, Near Mitzen society, Uday baug, Ghorpadi, Near Camp, Pune-411001
The new Centre is the latest addition to Kairali Ayurvedic Group's network of Centres across India, marking their 8th center in India and 14th worldwide, and it further reinforces the Group's commitment to bringing the benefits of Ayurveda to more people across the country. The Centre will offer a range of Ayurvedic treatments and therapies, including Panchakarma, Ayurvedic massages, and herbal remedies.
Abhishek K. Ramesh, Director, Kairali Ayurvedic Group said, "People the world over have woken up to wellness and Ayurveda post the pandemic. This has not only helped us expedite the reopening older centres across the globe but also open new ones. Generally speaking, people in Pune have accepted the transformative power of Ayurveda, and we are committed to making it more accessible to people here."
The Centre is staffed by a team of highly qualified and experienced Ayurvedic doctors and therapists, who will work closely with each patient to develop a personalized treatment plan based on their individual needs and health goals. The Centre's facilities are designed to create a relaxing and rejuvenating atmosphere, allowing patients to fully immerse themselves in the healing power of Ayurveda.
Kairali Ayurvedic Group has been at the forefront of Ayurvedic healthcare services for over 100 years and has established a reputation for excellence in the industry. The Group's Centres are known for their commitment to providing high-quality, authentic Ayurvedic treatments that are tailored to each patient's unique needs.