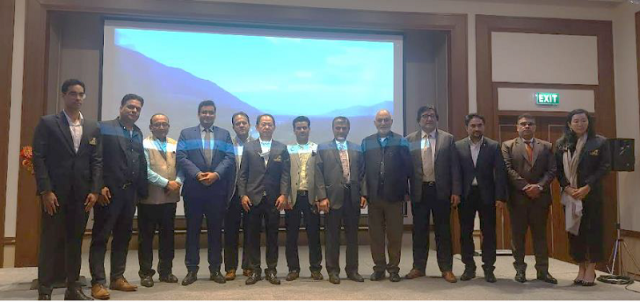 J&K Pilgrim & Leisure Tour Operators Forum (PILTOF), the premier Tourism body of Jammu and Kashmir, having iconic members with more than 40 years of experience in the travel trade held the season's first interactive session with the top 140 travel agents of Thailand and members of Thai Travel Agents Association (TTAA).
In his welcome address, Chairman Showkat Pakhtoon while welcoming the guests emphasised the need for marketing India and Kashmir aggressively since the travel trade fraternity has suffered due to the COVID pandemic and it is their responsibility that pan India destinations are to be sold in the Thai market aggressively.
Dharmendra Singh, First Secretary (Economic and Commerce) and Head of Chancery, Embassy of India in Thailand, who was the Chief Guest, assured Thai Travel Agents of all support from the Embassy for facilitation to visit India. The Indian Embassy Official present, Bhaskar Kalra, also gave a presentation on Incredible India.
The TTAA was represented by its Vice Presidents Shivek Sachdev and Sittichai Odomkitthanakul, Asst. Secretary NINA, besides other Office Bearers.
PILTOF was represented by Chairman, Showkat Pakhtoon, Vice Chairman, Noor Shangloo, Event Head Nasir Shah and senior members Mohammad Akram Siah, Mir Anwar and Ather Yameen.