With the first-ever Marvel drone show daily performed in a Disney Park, the return of the iconic Disney Dreams®! nighttime spectacular, an exclusive new show which brings guests on a journey alongside their favorite Pixar characters, and many other surprises, the Grand Finale of this incredible anniversary is a can't-miss celebration!
As part of the resort's ambitious transformation, Disneyland Paris has been celebrating its 30th Anniversary over the course of this year, inviting guests to dream bigger and laugh louder. The resort has entered a new era of creativity and innovation, delivering a more immersive and unforgettable guest experience than ever before.
Building on the incredible success of this celebration, which has been recognised with some of the most prestigious awards in the attractions industry, including an IAAPA Brass Ring Award and a Park World Excellence Award, Disneyland Paris has announced the outstanding new offerings that guests will get to enjoy as part of the Grand Finale of its 30th Anniversary celebration, which can be enjoyed until September 30, 2023.
New Marvel Night-time drone show – from January 28 to May 8, 2023
In addition to the recent openings of Marvel Avengers Campus and the Disney Hotel New York® – The Art of Marvel, guests will be offered another breathtaking Marvel experience, as a brand-new nighttime drone show will light up the sky nightly at Walt Disney Studios Park®, beginning January 28th through May 8th, 2023.
This worldwide exclusivity within the Disney Parks all around the world, the very first nighttime drone show daily performed and dedicated to Marvel Super Heroes, will combine music, lights, pyrotechnic effects, video projections and up to 500 drones that will form an awe-inspiring series of icons representing the powers of iconic Super Heroes, including Captain America, Captain Marvel, Scarlet Witch and for the first time at Disneyland Paris, Shang-Chi.
This show was yet another opportunity for Disneyland Paris to collaborate with the European leader in drone shows, Bordeaux-based company Dronisos, who was recently named as the official technology provider of the resort for the second year in a row.
"Disney Dreams®!" as of April 12, 2023
For the Grand Finale of the resort's 30th Anniversary celebration, the incredible "Disney Dreams®!" nighttime spectacular, which has received one of the highest satisfaction rates since the opening of the resort, will make its big comeback – giving a new generation of guests the opportunity to discover this iconic show.
Beginning April 12, 2023, "Disney Dreams!" will once again dazzle guests each night at Disneyland Park by taking them on a magical and emotional journey following the "Disney D-Light" drone show – a powerful combination of experiences that will result in an unforgettable nighttime sequence.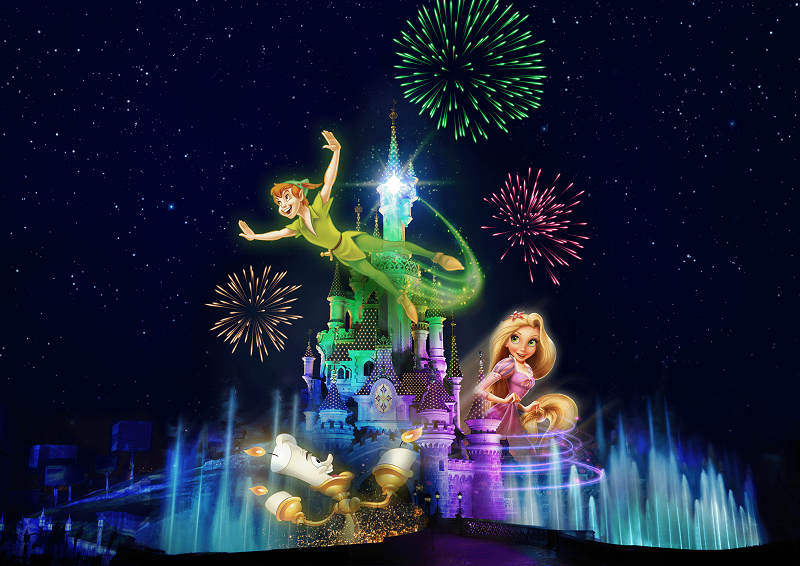 "Disney Dreams!," which originally debuted in 2012, offers an incredible burst of colors and light using state-of-the-art technology, dazzling projections, spectacular lasers and fountains, and sensational pyrotechnic effects. The mapping technology used for the show also creates illusions of rotating towers and swinging motions on the walls of Sleeping Beauty Castle!
The 2023 version of "Disney Dreams!" will be even more exceptional, as Sleeping Beauty Castle's rooftops will be decked out with innovative LED technology that light up in sync with the show's nostalgic soundtrack. An additional upgrade to the show's technical equipment includes the installation of energy-efficient laser video projectors, which will make it possible to reduce energy use by 50 per cent, while delivering a breathtaking show.
Reopening of 'it's a small world' – Spring 2023
After being closed for refurbishment, the happiest cruise that ever sailed will finally reopen in the Spring of 2023 to enchant Disneyland Paris guests. Nestled in the heart of Fantasyland since the Park's opening in 1992, this can't-miss family attraction will invite guests of all ages to go on a wonderful journey around the world to one of the most iconic Disney Parks' songs.
For almost 60 years, this beloved attraction has featured hundreds of dolls (Audio-Animatronics ®) wearing national costumes and singing an emotion-filled song called "it's a small world" to celebrate global unity. The refurbishment work contributed to reviving the highly colorful appearance of its outdoor façade and allowed for several technical upgrades.
"Pixar: We Belong Together" – beginning Summer 2023
In Summer 2023, a brand-new show called "Pixar: We Belong Together" will await Walt Disney Studios Park's guests, who will be invited to take part in a musical adventure at Studio Theater alongside their favorite Pixar pals. During this show, which will combine state-of-the-art stage technology, lighting effects, choreography and iconic songs, guests will find out how music and friendship bring us together.
New products in shops and restaurants
In addition to the 30th Anniversary range of products, a brand-new collection dedicated to the Grand Finale will soon be made available in shops. This collection will notably include products featuring the colors of the "Dream… and Shine Brighter" show, including gender-neutral apparel and exclusive accessories.
On January 22, 2023, which is Polka Dot Day, fashion lovers will also be able to discover a unique capsule collection dedicated to Minnie Mouse and the capital city of France in Disneyland Paris' shops. Designed by the resort's creative merchandising studio, the stylish and modern "Minnie Paris" collection is inspired by the famous features of the fashionista's outfit.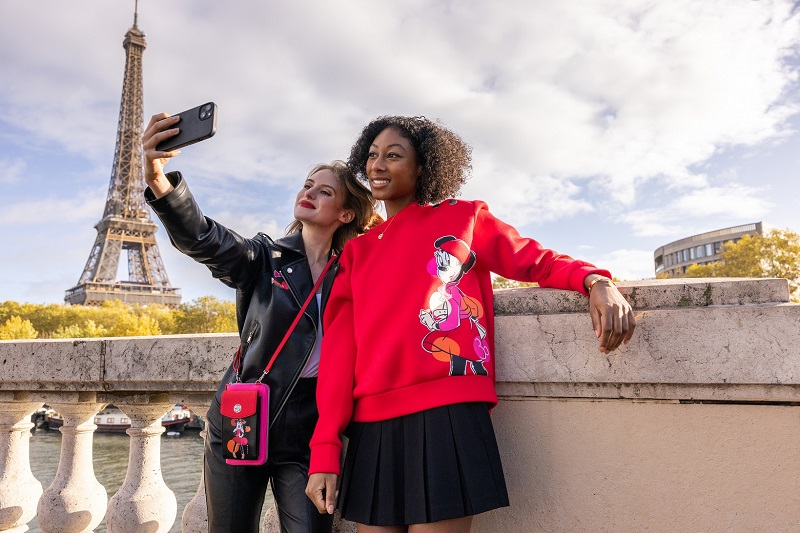 Food lovers will also be in for a treat during the resort's 30th Anniversary Grand Finale, as royal breakfasts with Disney Princesses will make a comeback at l'Auberge de Cendrillon in Fantasyland in the Spring.
At Disney Village, an English pub-inspired restaurant will soon be available as King Ludwig's Castle will be transformed into The Royal Pub. Operated by renowned Groupe Bertrand, a resort's longtime partner that manages other locations in Disney Village and restaurants in Paris, it will serve the best of traditional English fare.
Rosalie, a traditional French brasserie, will also open in Disney Village at the end of 2023.
A boundless future for Disneyland Paris
The Grand Finale of the 30th Anniversary celebration and the openings of the Marvel Avengers Campus and the Disney Hotel New York® – The Art of Marvel are just the start of the ongoing transformation of Disneyland Paris. Other large-scale projects will soon come to life including the regal transformation of the Disneyland Hotel and the refurbishment work at Disney Village®. Additionally, a new Frozen-themed land is under construction at Walt Disney Studios Park, as part of an ambitious expansion plan that will also include a stunning lake and unique gardens, each designed around favorite Disney stories.