Atout France – France Tourism Development Agency (Paris) in collaboration with 8 of its worldwide offices – USA, Canada, Brazil, Mexico, Middle East, India, Japan and South Africa has launched its certified B2B E-learning programme "France Connaisseur". This will be the first to be followed by other markets. This user-friendly and interactive platform allows an in-depth discovery of each of France's diverse regions and its overseas territories. The content includes information on accessibility, accommodation, sightseeing, gastronomy and the savoir-faire of the regions. In addition, the content weaves in informative trivia and lesser-known facts with videos and photos to illustrate the varied touristic offering of the country. The programme is so devised that users can complete it at their own time and pace without a specific deadline. Upon successful completion of 15 modules, users are required to take a final assessment test before receiving a "France Connaisseur" certificate. For the India market, one lucky winner stands to win a fully sponsored trip to France upon successful completion of the programme.
Starting June 14, 2023, travel agents can log on to this link, complete registration formalities and access the e-learning platform.
In the presence of the Consul General of France in Mumbai Jean-Marc Séré-Charlet, Atout France organised a B2B event at the Residence of France in Mumbai on 13 June to announce the launch of the "France Connaisseur" e-learning programme in India.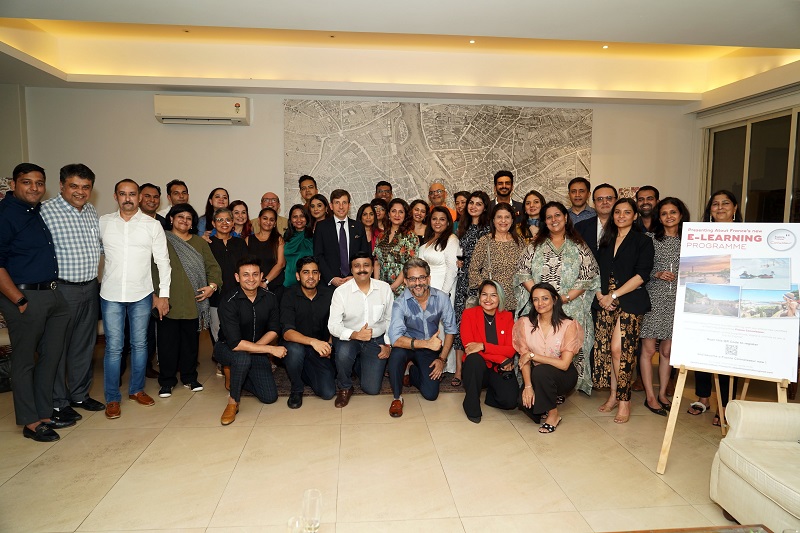 Sheetal Munshaw, Director, Atout France India, shared her thoughts, "We are very excited to launch the e-learning programme in India. The e-learning platform provides an in-depth understanding of France and its regions and for our trade fraternity, an opportunity to enrich their product knowledge of France. It is an endeavor to create an inner circle of 'Friends of France' through this initiative and engage with a community that is committed to the cause of showcasing and promoting France as a preferred tourist destination to the Indian audience."