WelcomHeritage represents the finest traditions of heritage hospitality and tourism in India. Today, WelcomHeritage with its intent to preserve India's cultural and natural heritage, offers unique properties, ranging from grand palaces to traditional havelis to magnificent forts, quiet nature resorts and mesmerising wildlife resorts, spread across exclusive destinations across India. Abinash Manghani, Chief Executive Officer, WelcomHeritage Hotels who has traversed his professional journey wearing several hats primarily in tourism, hospitality and real estate advisory services, shares more on the brand's expansion plans, luxury aspects, and about their constant endeavour to practise sustainability and responsible tourism.
– Sonika Bohra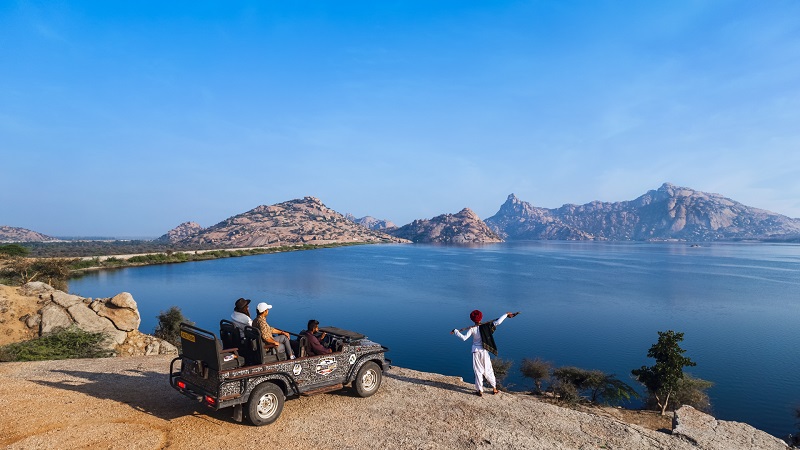 Q. How popular is India as a luxury destination at the world level?
The luxury tourism market is expected to grow to a staggering value of $82 billion in the next eight years according to a study released by Global Market Insight earlier this year. And interestingly, the Asia-Pacific luxury tourism market accounted for 28 per cent of this travel in 2021 as per the report. Once a backpacker's paradise with only sightseeing options, India is fast orienting itself to the changing profile of luxury tourists who are willing to overlook price points in favour of exclusivity, novelty, an insider immersive and hands-on experience. Moreover, the biggest advantage India has in its favour is that the country, with its sheer diversity and range of locations, weather, food and cultures, has a bit of something for all age groups and interests. Sun, sand, mountains, deserts, forests and rivers vie for attention as new properties come up alongside older traditional favourites. Having said this, India as a luxury travel destination, whilst fast growing among domestic and inbound travellers, will continue to be a niche.
Q. What is the current state of inbound luxury tourism in India? What are the source markets?
We are witnessing some inbound tourists from the US, Germany, Spain, and Australia. However, this segment will probably see a return to its pre-pandemic level of inbound travel only towards the last few months of 2023. Given that Inbound Tourism has already begun with a moderate flow, the influx is, however, also subject to airline capacity, soaring airfares and speed of Visas too. So, in the medium-term, domestic tourism will remain key. Going ahead, Indian tourism needs both International and domestic tourism as against a skew towards Inbound in key markets earlier. With the beginning of inbound tourism, Heritage Tourism is bound to get a fillip.
Q. What is your expansion plan for the coming year? Which regions and cities are you exploring?
We find that the domestic traveller has come of age and appreciates quality with a capacity to pay which we feel will transform the tourism and hospitality sector. We also must cater to the increasing influx of Inbound tourists as well as meet the expectations of Indian international traveller too.
Thus, our focus has been to identify new products, experiences and ideas, with an emphasis on quality, that continues to hold the guests' interests and speak to these different segments of travellers. To this effect, WelcomHeritage has five planned openings scheduled in 2023, each offering unique stories and experiences that enhance the destination offerings: WelcomHeritage Parv Vilas Resort and Spa in Kasauli, WelcomHeritage Azora by Ayatana in Fort Kochi, WelcomHeritage Ayatana in Ooty, WelcomHeritage Santa Roza, Kasauli and WelcomHeritage Akashganga Heritage Hills Resort and Spa, Dungarpur. With these additions, the WelcomHeritage collection will comprise 46 boutique hotels with 1300+ keys across 40 impressive Indian destinations. We are in active discussions for a strong presence in Goa, the Gir and Kabini forests and we aim to expand our horizon in the North-eastern region as well.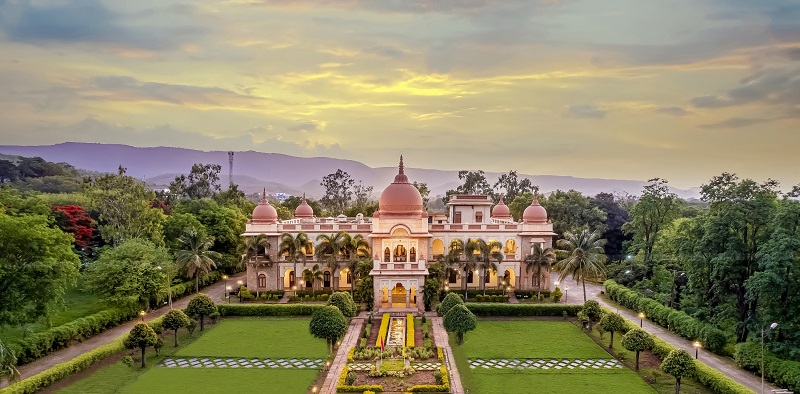 Q. What is the next benchmark you're looking at?
As an experiential heritage brand, WelcomHeritage clearly recognises the importance of preserving India's cultural and natural heritage for future generations. We understand that the hospitality industry has a significant impact on the surrounding environment and local communities.
We have taken significant strides towards aligning with sustainable practices to reduce their carbon footprint and promote responsible tourism. We're in the process of installing our first EV (Electric vehicle) charging station at one of our resorts in North India, followed by more charging stations in other resorts to create an EV-drivable itinerary for our carbon-conscious guests. This is a path-breaking initiative for us, as a brand where our efforts to reduce our collective carbon reach beyond our properties.
From a brand perspective, all the properties in our portfolio must adhere to some stringent best practices that we have outlined in daily operations and maintenance. Many WelcomHeritage hotels have installed solar panels to generate electricity to reduce their dependence on non-renewable sources of energy. They have also implemented rainwater harvesting and waste management systems to conserve resources and minimise waste. There is focus on using energy-efficient lighting and promoting the use of organic and locally sourced produce in their restaurants. We have also initiated programs to educate guests about sustainable tourism practices and encourage them to participate in conservation efforts.
In individual capacities, our properties continue to introduce mindful and highly impactful responsible initiatives. For example, one of our recent additions to the portfolio, WelcomHeritage Cheetahgarh Resort and Spa in Jawai has been built on the very ethos of sustainability. Offering guests unique experiences of the destination with local flavor, and with all indulgences and luxuries, but done consciously and in an ecologically sensitive manner, is their aim. From using local ingredients in its construction to having an organic farm, and sourcing all ingredients from within 60 km of the property, the resort has been designed to conserve and preserve the environment. Besides rainwater harvesting, there are STPs and water treatment plants installed, and reforestation in an ongoing project. The resort also hires locally, providing them with necessary skill training, as well as supporting the development of local businesses to encourage economic growth and involvement of the surrounding communities.
Q. How are your guests reacting to your sustainable efforts?
In recent years, there has been a growing awareness among travellers about the impact of tourism on the environment and local communities. Many guests are now actively seeking out hotels that have sustainable practices and are environmentally responsible. In fact, according to a recent study, 88 percent of Indian travellers say they would be more likely to choose a sustainable accommodation – whether they were looking specifically for one or not.
We personally see quite a progressive shift in the attitude of our guests with respect to how we, as hotels, respond and interact with the surrounding environment. Our initiatives are not just well received and respected by them, but it is proving instrumental to building and deepening a longer-term relationship.
In addition, WelcomHeritage Jungle Home in Pench, Madhya Pradesh has recently received the prestigious TOFT rating of 'Good practices' and WelcomHeritage Tadoba Vanya Vilas Resort and Spa received a TOFT rating of Quality practices.
Q. Can you please shed some light on the growth and marketing strategy for this year?
Some of the strategies in focus this year are, developing experiential packages and itineraries, showcasing our properties in various domestic and international travel fairs and marts, associating with international online aggregators for greater reach, keeping a focus on sustainable tourism (considering the rise in awareness and preference by global and domestic travellers) and influencer marketing, in which we have seen a rise in requests from international influencers for WelcomHeritage properties.