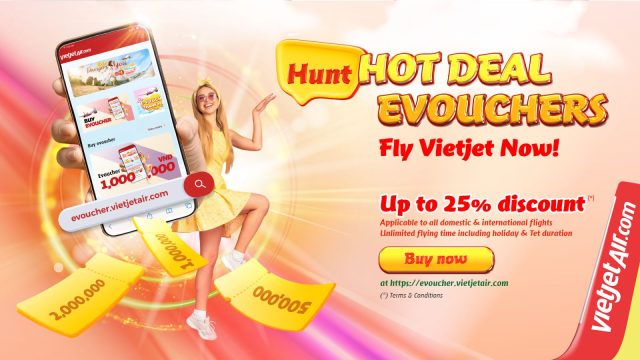 VietJet has announced the most attractive gift of summer with irresistible E voucher offers priced from INR 1753 (VND 500,000) to INR 3506 ( VND 1,000,000) with up to 25 per cent discount starting from June 02, 2023,
Passengers can buy these e-vouchers directly at evoucher.vietjetair.com. E-Vouchers are valid from July 15, 2023, applying to payment on fares including all taxes, fees and additional services across all Vietjet's flight network. Passengers can avail these E-Vouchers on their website or Vietjet Air mobile app.
With strategic expansions in Mumbai, Delhi, Ahmedabad and Kochi, Indians can now travel throughout Vietnam and Australia, Kazakhstan, Japan, South Korea, Taiwan, Hong Kong (China) and Southeast Asia with these super-saving e-vouchers.