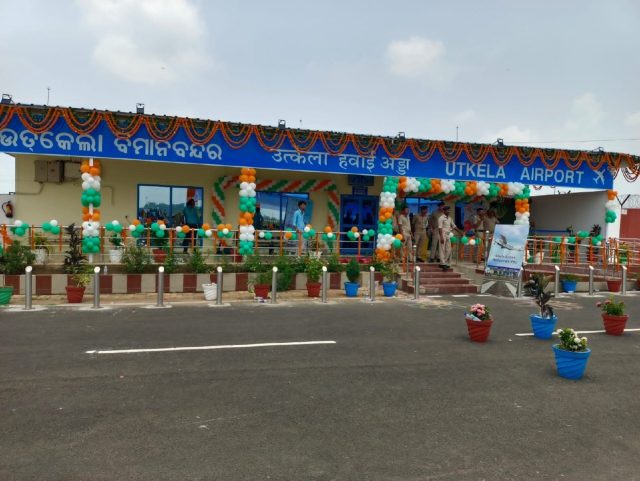 Civil Aviation Minister Jyotiraditya Scindia and his fellow central cabinet colleague, Gen (retd) VK Singh on Thursday inaugurated Odisha's Utkela Airport and a direct flight between Utkela and Bhubaneshwar.
The inauguration event by the two ministers was conducted through video conferencing. Odisha Chief Minister Naveen Patnaik joined from Bhubaneswar airport in person.
The Utkela Airport in the Kalahandi district is owned by the state government. It has been developed as a regional airport under the Udan scheme of the central government at a cost of Rs 31.07 crore.
Utkela airport has a runway of length 917 meters (2,995 ft.) with a width of 30 meters. With the addition of Utkela Airport, Odisha now has five airports.
The newly inaugurated Utkela – Bhubaneshwar – Utkela flight route will enhance regional air connectivity and play an important role in the economic development of the region. IndiaOne will be running the flights on this route from August 31 onwards. The operator will be utilizing 9-seater Cessna C-208 aircraft sanctioned under the UDAN scheme.
In his inaugural address, Jyotiraditya Scindia said that Utkela to Bhubaneswar air connectivity will reduce the time taken to travel by road which is nearly eight hours.
Elaborating further, the Minister said that this will be a new beginning for the Kalahandi region as economic activities will come up and generate a range of employment opportunities.
"Glad to flag off the first flight between Bhubaneswar and the newly inaugurated Utkela Airport in Kalahandi district. The airport has added yet another golden chapter to Odisha's aviation sector. It will boost connectivity, commerce & tourism, fulfilling aspirations of people of the region," Odisha Chief Minister Naveen Patnaik posted on X.
Source: ANI