Signum Hotels and Resorts is thrilled to announce the official opening of Signum Resort Igatpuri in the heart of Maharashtra. This property marks Signum's second hotel launch in India this year. Furthermore, Signum has launched a resort after a substantial period, marking a significant milestone for the brand. More Signum properties are scheduled to welcome guests in the final quarter of 2023.
Nestled amidst the captivating natural landscapes of this picturesque region, Signum Resort Igatpuri introduces a selection of impeccable hotel facilities and heartfelt hospitality, promising an unforgettable stay for travelers seeking comfort and serenity. Comprising 35 meticulously designed rooms, a multi-cuisine dining outlet, an expansive banquet space spanning 4500 sq ft to accommodate 400 – 500 guests, and an inviting outdoor swimming pool, the property ensures a complete guest experience.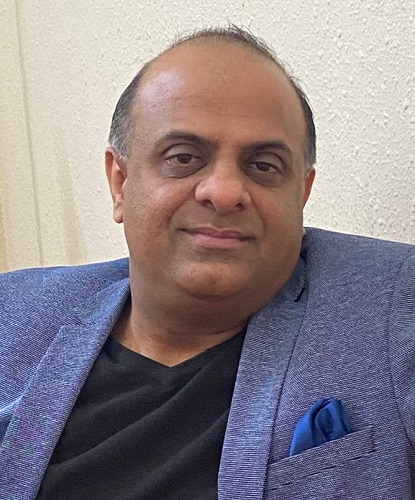 Mehul Sharma, Founder and CEO, Signum Hotels and Resorts, shared his enthusiasm saying, "With the opening of Signum Resort Igatpuri, we are not only introducing a hospitality destination in the city but also establishing our presence in the scenic landscapes of Maharashtra. This endeavour reflects our commitment to providing exceptional hospitality and memorable experiences to our guests."
Igatpuri, a hidden gem in Maharashtra, captivates visitors with its enchanting beauty. Spread over a sprawling 40-acre expanse, Igatpuri stands as a reclining hill station embraced by the tallest peaks in the Sahyadri mountain range. Nestled in the Western Ghats, this destination is celebrated for its rolling hills, lush greenery, and serene ambiance. Home to some of the most mesmerising waterfalls, including the renowned Bhatsa River Valley, Igatpuri offers a perfect backdrop for relaxation and exploration.
Signum Hotel harmoniously merges opulence with the untouched allure of Igatpuri's surroundings, resulting in an unmatched experience that resonates with individuals seeking relaxation and solace. Whether embarking on a romantic retreat, a memorable family getaway, or an important business journey, our hotel provides an idyllic setting for all categories of travellers.