Over six lakh visitors visited Jammu and Kashmir in the first four months of 2022. This year's total number of visitors has surpassed the previous year's total of six lakhs. Several hotels in the valley's various attractions are already fully booked for the next two months. By the end of the year, the tourist boom in Jammu and Kashmir is expected to generate a record number of visitors. In this exclusive interview with TTJ, Dr. G.N Itoo (IAS), Director, Tourism, Kashmir, discusses the reasons for the resumption of intense tourism in Jammu and Kashmir.
– Sonika Bohra
Jammu and Kashmir is among India's most famous tourist destinations, still having very rich tourism potential. Jammu and Kashmir is blessed with natural splendour; the mighty mountains, the serenely blue lakes, the lush green landscapes that don colourful flowers, and the pleasant weather are the main reasons Jammu and Kashmir is among the world-famous travel destinations. Also, the border destinations of Jammu and Kashmir with places like Karnah, Gurez, Uri, Bangus Valley, and Kargil offer diverse tourism attractions. They are famous for their many historical monuments, mountain peaks, scenic beauty, wildlife, local cultures, etc.
Heaven on Earth, Kashmir, has seen record-breaking tourist footfall this summer, the greatest in a decade. The town has never been more packed and people so happy, with hotels and houseboats fully booked and tourists lining up for shikara rides on the famous Dal Lake. The other most anticipated summer attraction is Asia's largest "Tulip Garden," which features 1.5 million multi-colored tulips in the foothills of the Zabarwan mountains. Also, the regular charming tourist places of Srinagar, Gulmarg, Sonmarg, and Pahalgam are great family-friendly destinations that make one's vacation always memorable.
When COVID brought tourism to a halt, Jammu and Kashmir Tourism took the lead in 2020, launching a comprehensive campaign across the country. They were among the first to organise roadshows and take part in other marketing activities. As a result, tourism in Jammu and Kashmir resumed in November and December 2020.
"We had a really strong winter season from December 2021 to February 2022, but then the second COVID wave hampered our efforts. We produced a slew of confidence-building videos, including stakeholder vaccinations, sanitation initiatives, and travel trade capacity building. From July to September, we saw a surge in tourism. Despite the challenges, over six lakh tourists visited Jammu and Kashmir in 2021, the majority of whom were high-end visitors. These tourists would normally travel to Europe and other countries, but due to constraints, they chose to visit Kashmir, reflecting Indians' preference for Jammu and Kashmir as one of India's most popular tourist destinations," says Dr. Itoo.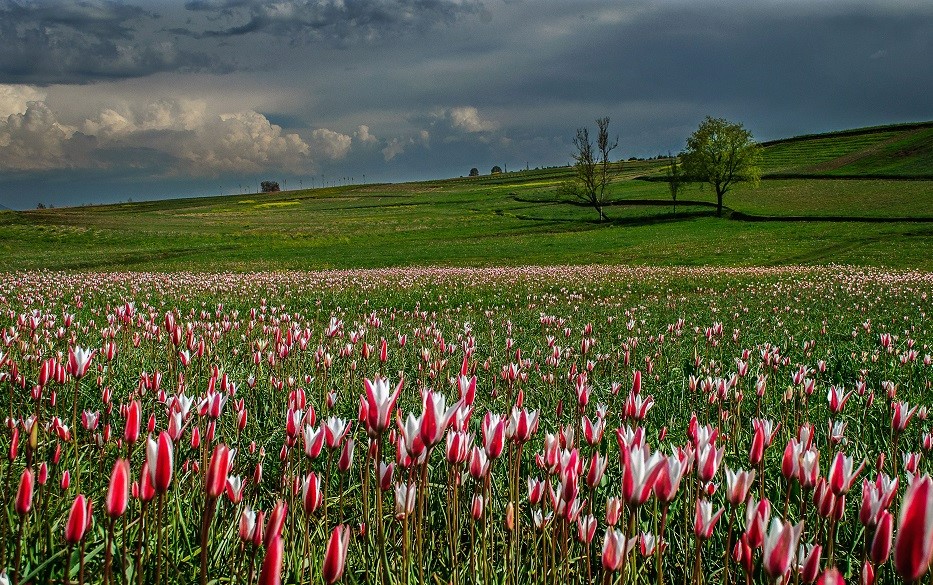 Dr. Itoo further adds, "We have observed fantastic tourist footfalls in the first four months of 2022. Over six lakh visitors have visited Kashmir for their vacations, and the season is still going strong. Our efforts in 2021 set the road for us and helped us get back on track with tourism. I'd say the trials we endured together in 2021 taught us a lot and gave us the strength to confront new obstacles and learn how to live in the new normal. In every segment of travel, India's tourist sector has grabbed the lead, and other industries are now looking to tourism for inspiration on how to recover. So, I think it is adept to say that 2022 is the year of tourism."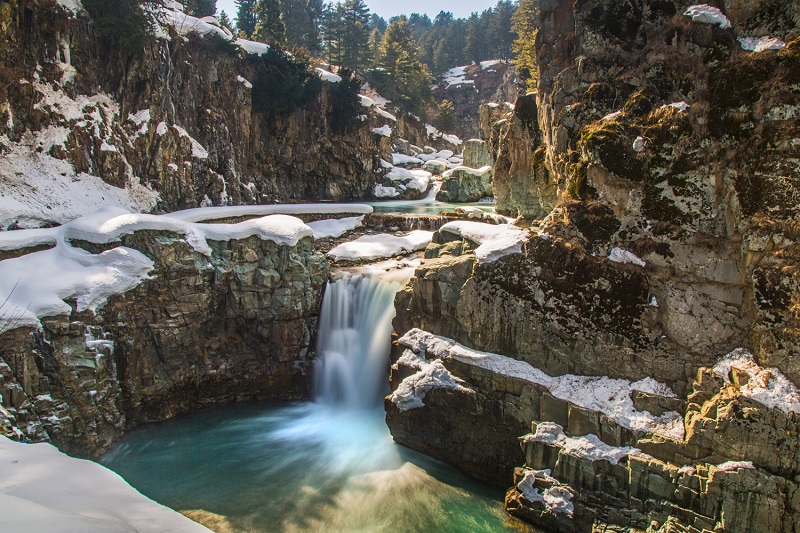 Dr. Itoo is glad that the tourism sector has taken the lead and that the whole country is doing very well right now. He is also happy that, along with Jammu and Kashmir, other states and UTs have begun to engage in rigorous tourism activities, including participating in major exhibitions such as OTM and SATTE.
With India celebrating 75 years of independence in 2021, the government of Jammu and Kashmir determined that as part of the Azadi Ka Amrit Mahotsav, they should adopt a tourist slogan that corresponds to the 75 years of freedom. Working along these lines, Jammu and Kashmir government has identified 75 new destinations with tourism potential for tourists to explore.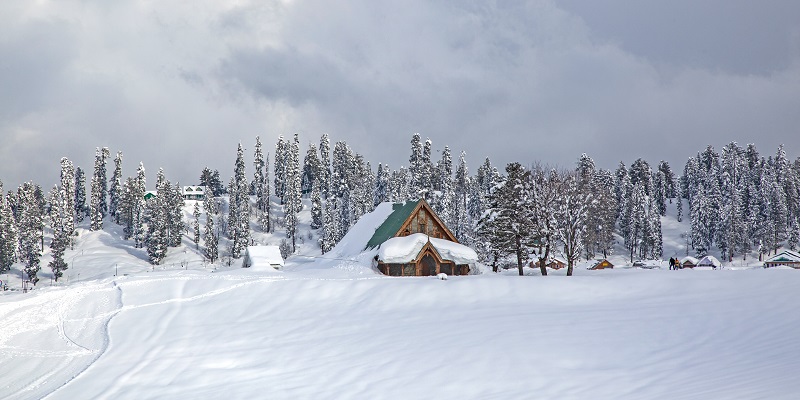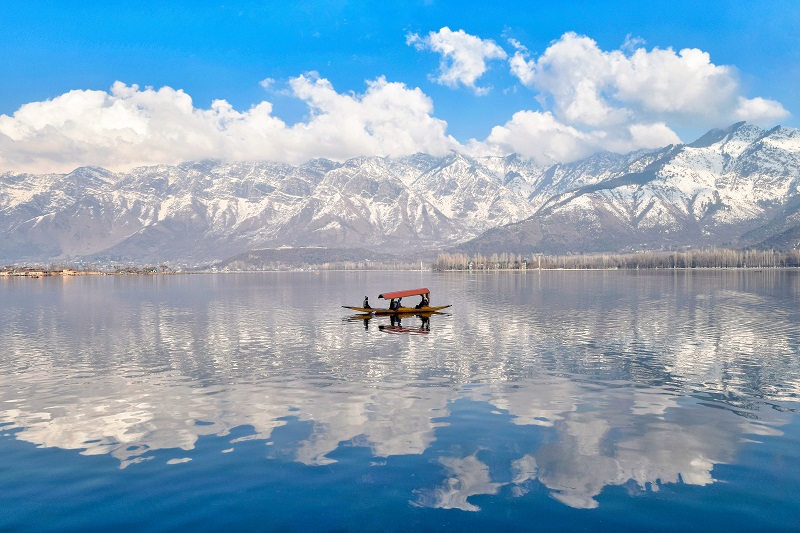 "In Kashmir, people usually only talk about Gulmarg, Pahalgam, and Dal Lake, although there are many other areas that have yet to be explored." There are 38 off-the-beaten-path destinations among the 75, including Doodhpathri, Kokernag, and Verinag. These are lesser-known destinations that provide tourists with once-in-a-lifetime experiences, and spotlighting these new off-beat destinations has assisted us in attracting more visitors. Also, individuals who have already visited Jammu and Kashmir wish to return to explore these off-beat destinations," says Dr. Itoo.
Another reason for tourists flocking to the state this summer is that Kashmir has a beautiful climate between 17 to 28 degrees Celsius and has been surprisingly cooler than the other Himalayan states in India. After witnessing heatwave conditions for the past few months, and long power cuts, people are escaping to cold places, with Jammu and Kashmir being the most visited. Tourists in the valley are enjoying the lovely weather, away from the searing sun.
Kashmir Tourism is also reaching out to solo woman travellers. In 2021, among some of the Important initiatives that helped revive tourism, there were some events they did exclusively for women to send a message that Kashmir was safe for women travellers. On this aspect, Dr. Itoo clarifies, "Kashmir has zero crime rate against tourists and moreover against women. There are instances of women having travelled not only to Pahalgam but to faraway places such as Gurez, Drass and other interior areas. They all are safe and have been welcomed. This has instilled a lot of confidence among the women travellers and has sent a positive message. Again, in the off-beat destinations, we have identified exclusive women circuits and are encouraging more women and giving them a chance to enjoy the beauty and hospitality of Jammu and Kashmir. I believe the word has been received clearly because, at this time of year, we see a large number of tourists, many of whom are women."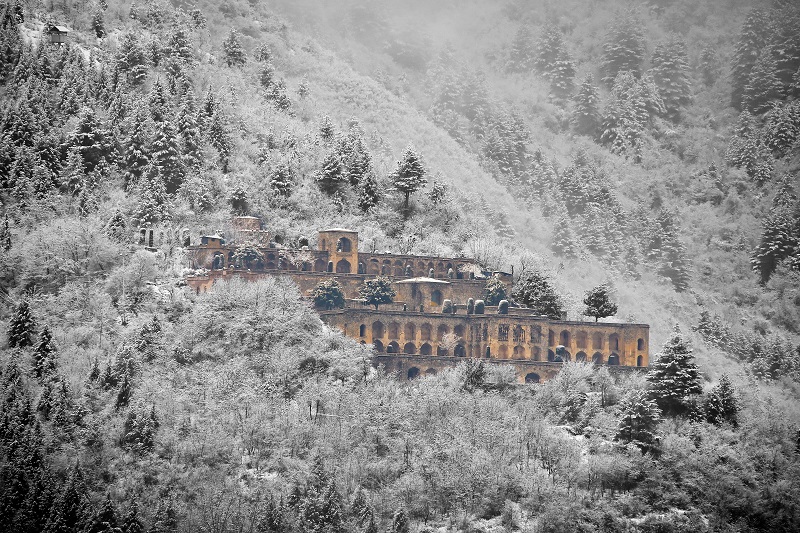 Kashmir sprang to prominence in the early 1960s as a result of Bollywood films, and the department is still promoting the destination through film tourism. Jammu and Kashmir has launched a new Film Policy now. There are several incentives for those who want to shoot in Jammu and Kashmir, and many locational advantages exist as well. The 60s, 70s, and 90s connections are again being restored, and many films are still being shot in Jammu and Kashmir. Also, many film units are exploring and searching for places to shoot their films.
Speaking of strategies and plans to attract international tourists, Dr. Itoo says, "We now have a lot of confidence because of domestic tourism. Right now, we are also focusing on international markets. Kashmir has always been a favourite adventure destination for international tourists. At Expo 2020 Dubai, Jammu and Kashmir Tourism was a major Indian player along with the Ministry of Tourism, GOI. We received a lot of queries about Kashmir from traditional tourist markets such as Malaysia, Singapore, Bangladesh, and countries. With so many international airports in our country, connectivity is not an issue. We are planning to have roadshows outside the country in collaboration with the Ministry of Tourism, and I am sure in the coming years we will have a number of events where we can showcase our products at many places outside the country, reviving inbound tourism to Jammu and Kashmir."