Lake Tahoe in the United States has been a popular tourist destination for over 150 years. It has gained popularity in the India market, where people enjoy outstanding natural beauty, crystal clear lakes, and crisp mountain air. Tony Lyle, Chief Marketing Officer, Lake Tahoe Visitors Authority (LTVA), has been with the organisation since 2012 and is responsible for global strategic marketing distribution partnerships, planning and implementation. From him, we learn more about this tranquil but fun-filled destination.
-Prashant Nayak
The Lake Tahoe Visitors Authority (LTVA), a non-profit organisation, was founded in 1986 to market the South Shore of Lake Tahoe as a unique year-round destination to the global market and favourably impact the South Shore economy through overnight stays and tourism spending.
LTVA markets and promotes South Lake Tahoe, a major tourist city in both Nevada and California. LTVA oversees the south shore of Lake Tahoe, which includes both the California and Nevada side. The specific jurisdiction includes the city of South Lake Tahoe- California, Stateline-Nevada, Round Hill- Nevada, and Zephyr Cove -Nevada.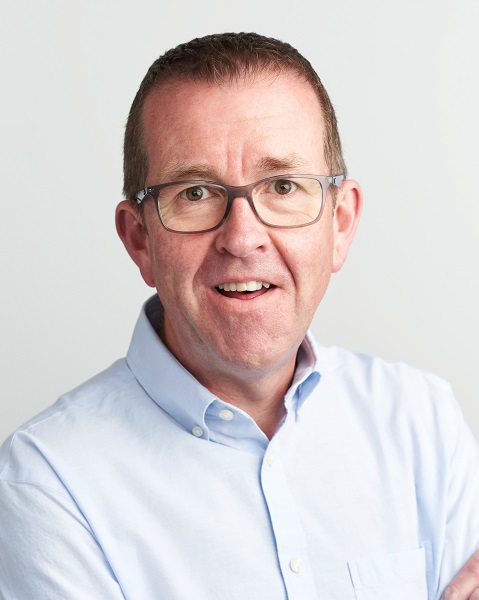 "Lake Tahoe is the third-largest alpine lake in North America and a unique mountain destination in the Sierra Nevada Mountain range. It offers year-round recreation opportunities, from world-class skiing to popular water sports activities. During a specific time of the year (mostly in the fall and spring) you can ski, play golf, and enjoy the beach on the very same day," shares Tony.
As for accommodations at Lake Tahoe, lodging options are fairly large, from motels, bed and breakfasts, hotels, and casino resorts, to luxury 4-star properties and private home rentals. The new lodging options are becoming available this summer: The Villa Suites at Edgewood Tahoe are a brand-new luxury concept that will be available this September; the newly built Hampton Hill and Suites, a member of the Hilton brand will be opening in August; and the Desolation Hotel, Lake Tahoe's new premier micro resort, which is accepting bookings starting in June. A very new way of experiencing the lake from its waters will be on a 75-foot-long yacht, Spirit of Tahoe, a 133-passenger boat that will visit lake destinations such as Emerald Bay and the East Shore and departing from Ski Run Marina.
Lake Tahoe has a tourism-driven economy, and all residents are reliant on visitor spending. Tony shares, "The locals welcome and respect tourists and are always willing to give advice, recommendations, and directions. Lake Tahoe is definitely a year-round destination, and visitors are welcome every month of the year and can enjoy the region throughout the different seasons."
Pre-pandemic, LTVA had international representation in India, the United Kingdom and Ireland, Australia, China, and Germany. It did not terminate or pause any of this during the pandemic and kept its presence the whole time. The scope of work of each was adjusted to fit the market, and it is currently increasing based on the demand from each country.
Sartha Global Marketing represents LTVA in India, reflecting the importance of the Indian market. In this regard, Tony highlights, "The India market is very important for Lake Tahoe. Visitors from India are resilient and eager to travel, which is also reflected by the spending levels in the India market. Year over year growth has been experienced, except for the pandemic period. In the first quarter of 2022, India ranked third in international visitation to the USA, excluding Canada and Mexico."
LTVA has a special destination badge focused on what's new, along with unique Lake Tahoe experiences available on USA Discovery Program, Brand USA's online training program. They encourage the travel trade to complete this badge to become a Tahoe expert. Additionally, they have been regularly participating in other Brand USA-led initiatives, such as webinars and educational seminars.
Mentioning other programs, Tony adds, "We also launched an engagement program named 'Tahoe Conquest' to educate the travel trade about Lake Tahoe's diversity via a contest-based promotion. This program received an overwhelming response. As Lake Tahoe has become one of the most popular destinations on the west coast, we will continue to actively engage with the Indian travel trade to keep Tahoe top of mind throughout the next year."
LTVA also fosters environmental sustainability that benefits residents, businesses, and tourists. It not only promotes Lake Tahoe to visitors but also promotes sustainable, responsible, and respectful visitations to protect this national landmark and its outstanding natural beauty.