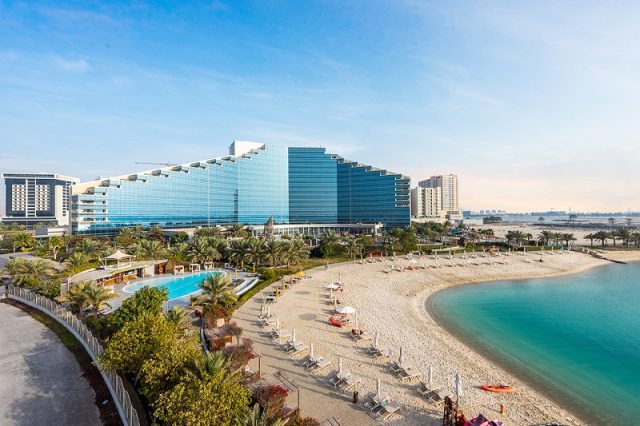 The Art Hotel and Resort, a five-star hotel set in the heart of Bahrain, appointed AllKnown Marketers to propel its India market awareness and growth through strategic sales outreach in key source markets. The hotel aims to cultivate genuine connections in the industry to enable conversions of Indian travellers seeking an enriching getaway that offers Arabian hospitality along with a stellar panoramic view to its guests exploring both leisurely getaways or the best of business engagements.
The property is committed towards finding and delivering art across all its services and pays extra attention to details of design and architecture. In addition to curating culinary delights, the brand is devoted towards upscaling comfort that ensures a seamless stay experience. The Art Hotel and Resort identifies India as one of the richest markets in the world in terms of travel demand, International MICE and Destination weddings. The Art Hotel and Resort with its experience and high trusted team is keen to welcome the prominent target segments and offer its gamut of services that is curated especially for the Indian appetite and establish the property as a one-stop destination for visitors in Bahrain.
Through its India-based representation team, the hotel will accelerate its conversations with DMCs and travel agents based in India to generate a higher market share of the increasing footfalls in Bahrain.
Announcing the association with AllKnown Marketers, Ramez Nemeh, General Manager, The Art Hotel and Resort, expressed, "We are excited to appoint the AllKnown Marketers team as our face of representation in the India market owing to their noteworthy experience of endorsing Bahrain in India. Their thorough understanding of the destination as well as their knee-deep connections in core Indian markets will enable faster and efficient conversations that will be pivotal in attaining our conversion targets. We are certain that the AllKnown Marketers team will be successful in establishing The Art Hotel and Resort as a desired destination by promoting its offers and communicating its readiness to welcome Indian guests."
Welcoming The Art Hotels and Resort to the growing portfolio, Sunil Mathapati, Director, Allknown Marketers, said, "It is a great opportunity to introduce a property like The Art Hotel & Resort in the Indian travel community owing to its wide range of services and offerings. As travel resumes its pre-covid standards, the Indian outbound market is thriving with demand for MICE, destination weddings and leisurely getaways which are unique. Capitalising on the market's appetite, we aim to promote the multiple facets of the property and redefine the 'art' of travelling for Indian travellers seeking a memorable sojourn."