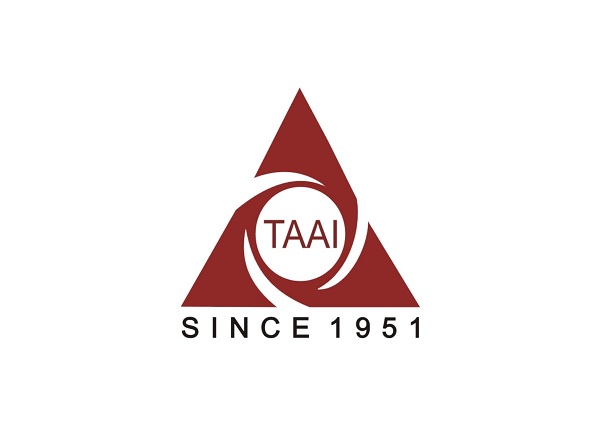 TAAI Office Bearers and the Airline Council had a very positive meeting with senior officials of Air India, Nipun Aggarwal, CCO, Melwin D'Silva ED Commercial and Rajender Nath GM Marketing on June 7, 2022.
Jyoti Mayal, President TAAI interacted in person, whereas Jay Bhatia, VP TAAI, Lokesh Bettaiah, HSG TAAI, Shreeram Patel, Treasurer TAAI and Paras Lakhia, Chairman TAAI Airline Council joined the meeting virtually.
The main goal of the meeting was to urge the opening of all flight inventories to authorised IATA agents. Air India immediately took this measure, and the Canada inventory was reactivated on the GDS with effect from June 14, 2022.
In addition, TAAI had a positive constructive discussion on the following points:
Travel Agents Remuneration – Agents invest heavily in being IATA recognised, setting up their infrastructure & resources well as generating business. Air India, now a TATA group company should take the initiative to remunerate authorised IATA Travel Agents with a reasonable remuneration of the fare. This positive step shall instil confidence in their partnership and support for their largest distribution channel, the Travel Agent community. Travel Agents shall be motivated to sell more of Air India and will increase their loyalty to a great extent.
Web Parity – Web parity on all fares should be maintained while distributing the inventory over the Online and Offline platforms. Maintaining parity would ensure the Travel Agents aren't forced to discount their Markups/Margins in order to secure business.
More Connectivity – More direct flights should be started for Domestic and International destinations. Post-Covid, Travel has opened up worldwide and there are a lot of opportunities to grab. Air India assured that they have roust plans for expansion of Air India and we shall get a lot newer exciting routes/destinations in times to come with new Aircrafts also being inducted.
Call Centre – There should be effective and dedicated Call Centre assistance for Travel Agents and passengers so that their queries can be effectively addressed.
Regular Meetings – TAAI suggested having regular meetings at the State level and National level which shall help in disseminating important information and brainstorming over any matters. Together we can create great synergy and strong partnerships.
Air India briefed TAAI during the meeting about their further plans for revamping and transforming Air India in the times to come.
Nipun Aggarwal also briefed on the further expansion plans and the efforts being put in to improve the overall experience of flying Air India. Air India also requested TAAI to submit their suggestions to the Airline so that they can work on the same for the benefit of the Travel Agents.
Jyoti Mayal, President, TAAI, and all Office bearers present at this meeting thanked Air India for having such a positive and constructive meeting with TAAI.