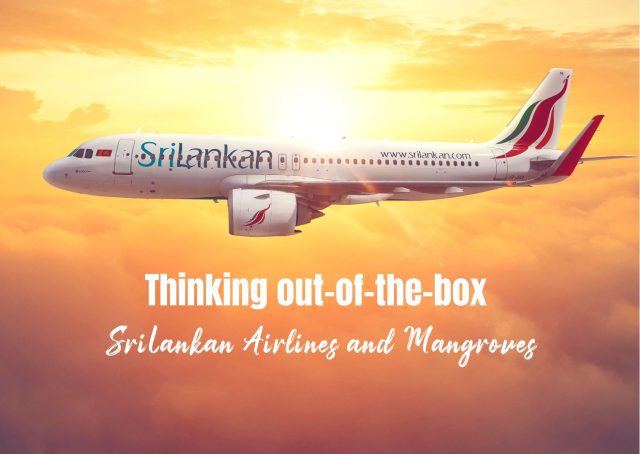 Sri Lanka's internal turmoil as well as the political and financial meltdown cost the country its global stability and financial growth. However, true to its spirits, the country has been actively making efforts to bounce back and reclaim its glory. Saminda Perera, Director of Marketing, SriLankan Airlines, in a cheerful dinner conversation with Travel Trade Journal, shared some very important aspects of the airline's back-to-action plan. Read on to know more.
– Vartik Sethi
SriLankan Airlines has been famous for its impeccable service and out-of-the-box initiatives on a global level. In a recent dinner conversation, Saminda Perera, Director of Marketing, SriLankan Airlines, candidly talked about the airline's upcoming. India is one of the biggest markets for the airline, and the organisation has been actively tapping into this opportunity. Talking about their marketing plans, he shared that they have been in talks with over fifty Indian bloggers and influencers to promote Sri Lanka and the sector. Perera recollected some fond memories of his from India and was delighted to experiment with new ways to service the India market. While the Sri Lankan tourism sector continues to brainstorm over potential ways to attract tourists, the airline's mission is to enable a seamless journey to Sri Lanka.
Touching upon other crucial points, Perera shared, "We will continue to serve the B2B customer segment and build trust and stability as part of our strategy. We have partnered with various travel agents who in turn check the value proposition before initiating partnerships." Talking about the frequency of the airline from India, he shared that the city of Chennai tops the charts. Travellers from Delhi, Mumbai, Hyderabad, and Bengaluru visit Sri Lanka for leisure travel as compared to corporate travel. Perera also touched upon Sri Lanka's back-to-action plan and highlighted the country's need to focus on reviving the tourism sector. "As compared to the rest of the world, Sri Lanka has an edge and can capitalise on its scenic beauty. There is a temperature difference that one can experience on a beach. The festivals are mostly religious and follow the Ramayana stories. There are many tourist spots in Sri Lanka such as the Ramayana trail, the Vatika and the tooth relic of Buddha. In terms of new avenues, the country needs to focus on sports tourism, like hosting IPL matches," added Perera.
Stating some of the highlights of the country, Perera shared that Mastercard rated Colombo as the best city to stay in Asia. Sri Lanka has good infrastructure like roads, cleaner cities and overall safety. In fact, India's familiarity with Sri Lankan culture is an excellent aspect that attracts Indian tourists to the country. This familiarity is heart-warming and acts as a catalyst in joining people from both lands. In a light-hearted comment, he shared how their internal meetings emphasise three main tourism markets for Sri Lanka – India, India, India!
Sustainability and the overall reduction of its carbon footprint have been major challenges for the tourism and aviation industry. Perera shared that their journey on this path was deeply impacted by COVID-19 when plastic was back. Each item had to be separately packaged, leading to waste generation on a larger scale. However, new problems need innovative solutions. "I'm deeply appreciative of my team. They challenge me and keep me on my toes," shared Perera, and talked about their latest initiatives in reducing carbon footprint. "When you buy a SriLankan Airlines' ticket, you can redeem the carbon footprint at a mere additional cost," added Perera. In addition, their most innovative solution, to be launched soon is the planting of mangroves! They will first plant about 1000 mangrove plants and aim to expand this area to about 6 acres and 6000 plants. The team plans to join hands with the local stakeholders and allot caretakers for this nursery. The next project in line is to utilise the potential of sowing sea-grass to tackle the overlooked predicament of blue carbon.
Perera concluded, "Little things go a long way, and little joys need no great investment. The mission of the airline is to actively work towards excellent services while being mindful about climate change and the reduction of our carbon footprint." The team is highly passionate and strives to discover and propose innovative ways to add feathers to its cap.