Red Sea Global (RSG), the multi-project developer behind the world's most ambitious regenerative tourism destinations, The Red Sea and Amaala, has revealed Thuwal Private Retreat, an exclusive, buy-out-only island destination set to welcome guests next year.
Located on a pristine 1.7-hectare sandy islet in a spectacular coral archipelago on the Red Sea coast, the intimate destination offers stunning natural beauty complemented by discreet architecture, offering ultimate luxury in complete privacy.
The island resort boasts a spacious main three-bedroom villa, three one-bedroom suites, a beach club, a gym and a wellness center. The curated travel experience begins as soon as guests arrive, entering via a private jetty to be greeted by the guest experience team at a stunning welcome center.
"Thuwal Private Retreat has been created to allow guests the chance to disconnect from the stresses of daily life, and instead reconnect with their closest companions. Our belief is that the sublime Red Sea coast combined with tailored luxury experiences will deliver a peerless escape for the most discerning travellers," said John Pagano, Group CEO of Red Sea Global.
The creation of Thuwal Private Retreat represents a new phase for Red Sea Global, with the destination sitting separately to The Red Sea and Amaala, and as a wholly RSG-owned brand. There are no third-party hospitality or hotel operators involved for the first time in RSG's development history.
"This is a milestone for us personally. It is the latest project we can reveal since we announced our expanded portfolio of projects last year and it is significantly advanced in terms of delivery. It is also the first time we are creating a destination owned and operated end-to-end by the expert team here at Red Sea Global, from development and planning to accommodation and guest services," added Pagano.
In line with RSG's broader vision and commitment to both people and planet, Thuwal combines absolute luxury with conscious sustainability. The resort's executive chef will prepare gourmet meals using fresh, locally sourced ingredients, working with food producers in the area wherever possible, as well as partnering with local artisans and restaurants to offer one-of-a-kind experiences.
The developer is also hiring from the local community and is actively searching for ambitious Saudis who are looking to enter the luxury and private concierge hospitality industry. From butler services and haute cuisine connoisseurs to technical specialists, the company is now actively recruiting individuals to work alongside world-leading experts on a fast track to become tomorrow's leaders.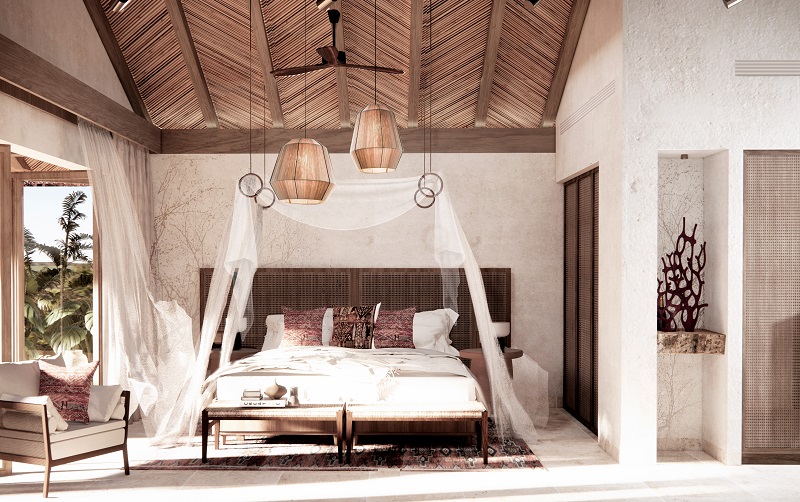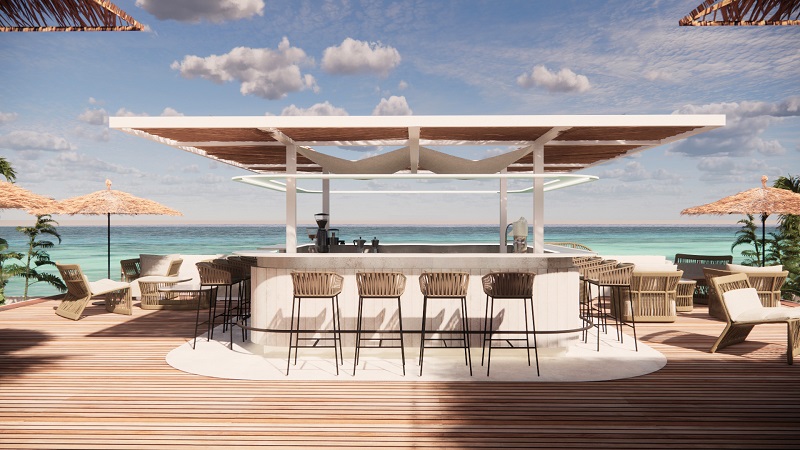 Thuwal Private Retreat meets the rising demand for ultra-private and hyper-customised experiences. According to Black Tomato, it has seen a 61 percent increase in enquiries for exclusive-use properties from luxury travellers. Guests at Thuwal Private Retreat can expect an island sanctuary that reconnects them with nature and their loved ones, with guest relation teams anticipating every need before it arises. With thriving coral reefs nearby, guests have the opportunity to snorkel amongst stunning marine wildlife, or visit the nearby village of Thuwal or the city of Jeddah to experience the very best of Saudi culture and hospitality.
Earlier this month RSG revealed it has been entrusted with refurbishment works at Al Wajh Airport (EJH). The development is focused on modernising the airport to bring it in line with international standards. As well as upgrading the existing terminal and infrastructure, RSG is building a new international terminal. This will see EJH ready to offer more direct flights leading to greater connectivity and job opportunities for local people.