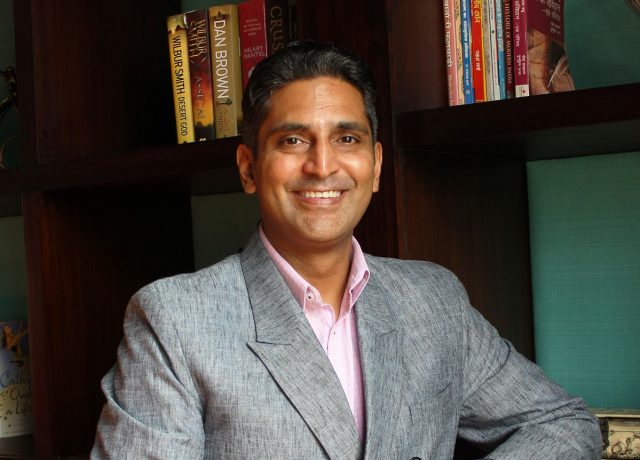 Raffles Udaipur is now open and is set to bring Raffles' legendary hospitality experience to the romantic city of Udaipur crowned as 'Venice of the East'. Abhishek Sharma, General Manager, Raffles Udaipur, looks forward to warmly welcome their guests while he shares more about the property which will be a new discovery and a sanctuary for travellers on a quest for peace and rejuvenation.
– Prashant Nayak
Q. This is Raffles' first property in India. Can you give us more insight into the Raffles brand?
Raffles Hotels & Resorts boasts an illustrious history and some of the most prestigious hotel addresses worldwide. In 1887, Raffles Singapore set the standard for luxury hospitality, introducing the world to private butlers, the Singapore Sling and its enduring, legendary service. Today, Raffles continues this tradition in leading cities and lavish resort locales, enchanting travellers with meaningful experiences and service that are both gracious and intuitive. Connoisseurs of life choose Raffles, not merely for its aura of culture, beauty and gentility, but for the extraordinary way they feel when in residence with Raffles. Each Raffles, be it Paris, Istanbul, Dubai, Warsaw, Jakarta, or Seychelles, serves as a venerated oasis where travellers arrive as guests, leave as friends and return as family. Raffles is part of Accor, a world-leading hospitality group consisting of more than 5,100 properties and 10,000 food and beverage venues throughout 110 countries.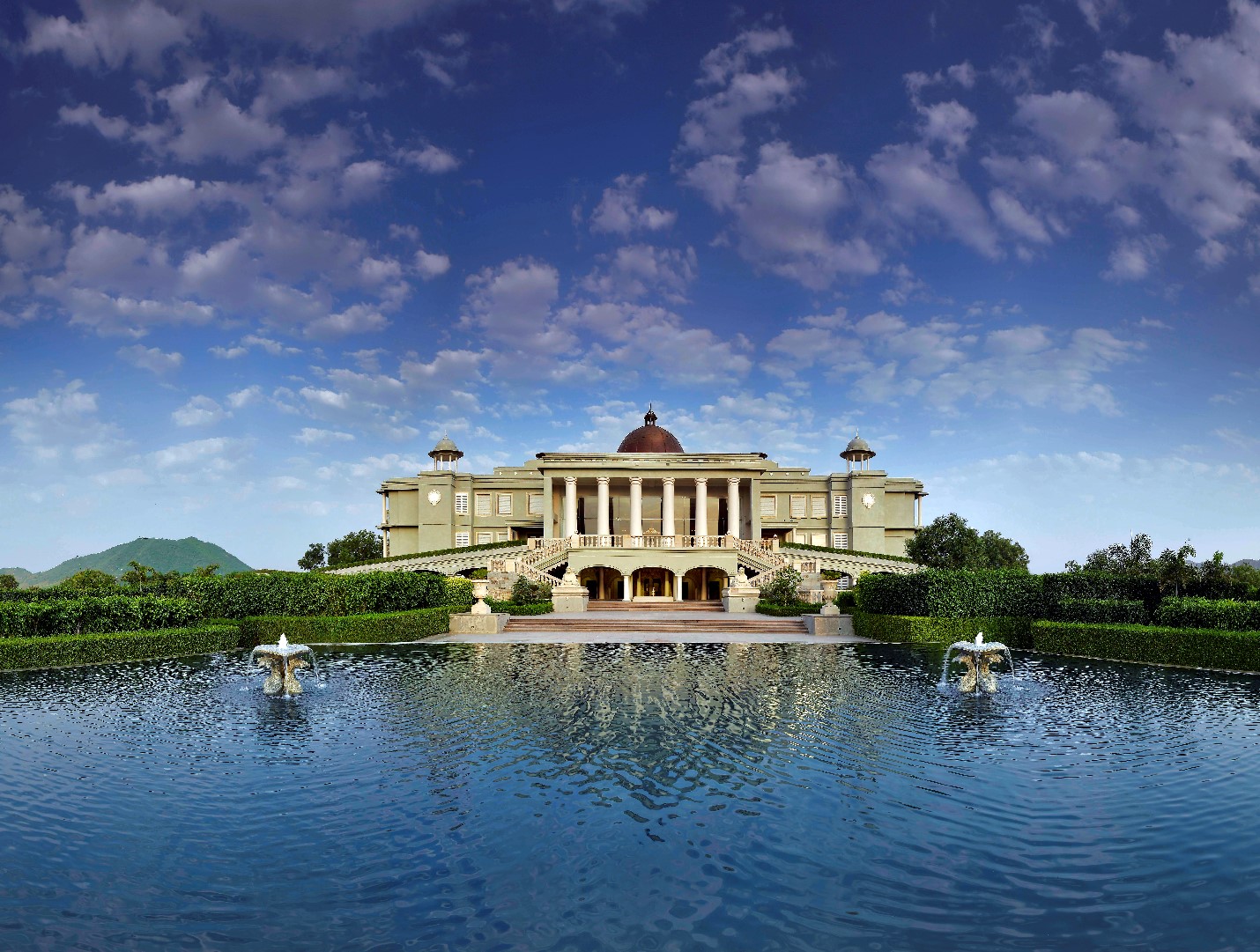 Q. Tell us about the hotel? What were the factors in deciding the location of Raffles Udaipur?
Located in the romantic and historic city of Udaipur, unlike other hotels in the city, Raffles Udaipur is reminiscent of a grand country estate. It is set on an exclusive island, in the midst of Udai Sagar Lake that is home to migratory birds and bountiful flora and fauna. The 101 rooms and suites offer unhindered, breath-taking views of the lake and captivating sunsets. Our bespoke dining venues and programmes have been carefully crafted to deliver unparalleled gastronomy at six of our dining venues. The leisurely romantic walks in the outdoor spaces are serene, making it a haven for travellers who are on a constant quest for peace and rejuvenation. Legendary Raffles service coupled with these exclusive offerings makes our guests in residence feel the extraordinary emotional luxury that the brand is committed to. Udaipur, being an important extension of the Golden Triangle, is an attractive destination for both domestic and international travellers alike. What could have been a better place than the city of great culture and heritage to launch the first Raffles in India!
Q. How is the brand different from other Accor luxury properties?
Raffles is at the helm of Accor's diversified hotel brand portfolio, in the classic luxury segment. The brand is a true pioneer of worldly elegance and hospitality. This is an iconic brand where each Raffles hotel offers gracious warm and discreet service, delivering emotional luxury to the well-travelled guests.
Raffles Udaipur is a rare place of extraordinary discovery and hospitality and a place of tradition and significance. Like every other Raffles in the world, this property reflects the mood of its location, with a personality that is both intimate and opulent. While the hotel structure is inspired by classical European Palladian architecture, featuring domes, high ceilings and outdoor spaces that are extensive, magnificent and lush, there are subtle influences of Mughal architecture. Decorative chhatris and stucco work has been intertwined in the spaces showcasing local Mewari elements such as jali panels and the iconic tikri art work. There is a serene on-site temple for special weddings, ensuring memories of a lifetime. Raffles Udaipur is a true embodiment of the confluence of two cultures, and this comes alive in its design philosophy. Besides this, lost recipes from the erstwhile royal families of India that can be experienced at our specialty restaurant Sawai Kitchen, the Raffles' signature 'Singapore Sling' adapted to 'Udaipur Sling', keeping Indian ingredients at its core are some examples of how the brand's offerings have been blended with the local Indian influences to offer a unique experience.
Q. Are there any unique concepts thought about at the property, in accommodation, F&B, wellness, experiences, etc.?
To begin with, at Sawai Kitchen, the Indian speciality restaurant, our guests can expect to be graciously served the lost recipes from the region's royal households, reinvented for modern tastes. Culinary enthusiasts can enjoy a co-cooking experience at Rasoi, the cookery school. Our guests can even pick up various chefs' special spices from our dedicated 'Spice Wall'. The Raffles Patisserie offers freshly baked breads, classic French desserts and signature Raffles pastries. To put a focus on the tea/ coffee culture, we have introduced the Indian estate coffee with the signature Raffles blend. Our guests can also relax and sip on artisanal, locally inspired tea from Anandini Tea Estate, Dharamshala. Last but not the least, Harvest, set to open in October, offers an interactive farm-to-table dining experience with produce foraged from the estate farm, spotlighting the region's food traditions.
The Writers Bar is a sophisticated, alluring space that pays tribute to the many famous authors from around the world. The cuisine philosophy of this bar has been curated taking a 6 'C's inspiration (Champagne, Caviar Short Eats, Chocolates, Coffee, Chai and Connoisseur Malts). Offering an ode to the traditional recipes, the chef has carefully curated an Indian-inspired small plates menu.
Raffles Udaipur promises exclusivity, unexplored destination and an ultra-luxurious experience on a private island. Our on-site experienced curators and the remarkable Raffles butlers ensure that our guests have a holistic and immersive stay with us. From our resident wellness specialist, Dr. Nitin Bhota taking the guests on a personal quest of self-discovery, the spice artisan taking them on a journey of understanding Indian spices at the artisanal spice wall to the resident Barista and tea sommelier who acquaints them with extensive sessions on coffee making and tea brewing, every experience at Raffles Udaipur is exclusive.
Q. What customer mix are you targeting? Can you elaborate if you are targeting MICE and the wedding business?
Our guests will largely be leisure travellers who are on a constant quest for peace, calm and discovery. Raffles Udaipur will extend the largest ballroom in the city facilitating big meetings, conferences and product launches while the smaller meetings rooms which can be used by the corporate groups staying with us, for their board meetings, giving us an opportunity to engage with the business segment.
Our outdoor meeting venues are expansive, covering over 40,000 sq. ft., along with the indoor Grand Ballroom spread across 9,000 sq. ft. Our MICE offerings cater to ultra-luxury brands whose brand values resonate with our brand ethos. We are in touch with key MICE associations in India such as FICCI and NASSCOM to strengthen our ties with key business travellers. The origin of business at present would remain domestic until international travel opens. The key international source markets for Raffles Udaipur will be Middle-East, South-East Asia, Europe, and the USA.
Q. Tell us about the bookings and introductory offers during the launch phase?
Plan your first stay at Raffles Udaipur with an exclusive experience 'A Royal Escape' to discover Udaipur anew. The experience offers a decadent array of cuisines for breakfast, lunch and dinner as well as signature experiences like the Raffles high-tea, morning yoga with in-house master and sunset cocktail hours.
Soak in the enchanting views of the Udai Sagar Lake and walk around the lush green landscapes with the in-house naturalist during your stay. The experience presents an indulgent opportunity to upgrade to the next category of room, as per availability and a late check-out until 1600 hours. 'A Royal Escape' is attractively priced at INR 45,000 plus taxes per night and is valid only for stays between now and September 30, 2021.