The Phuket Tourist Association in cooperation with the Tourism Authority of Thailand (TAT) organised the "Amazing New Chapter: Phuket Road Show to India 2022" in New Delhi, Mumbai and Bengaluru on the 2nd, 4th and 5th August 2022, respectively. 40 hospitality, travel and tourism companies (sellers) from Phuket participated in the event, to reconnect and build new connections with the Indian travel agents.
The event was supported by Phuket Provincial Administration Organization with airlines partners including GoFirst, Thai Smile Airways and AirAsia joining the event.
The welcome remarks at the Delhi event were given by H.E. Pattarat Hongtong, Ambassador of Thailand to India. Her Excellency said, "Phuket is always the top destination in Thailand for most Indian visitors with stunning views of beautiful beaches, white sand and crystal clear blue sea, a perfect place for weddings, parties and family gatherings. The roadshow is another event that helps to strengthen stronger ties between the two countries, to become strategic partners at all levels, as this year marks the 75th anniversary of the establishment of the diplomatic relations between Thailand and India".
"India market was a very high potential market for Phuket before the pandemic. The good news is that from May this year, India has been our number one market to Phuket," highlighted Anuparph Vachvanichsanong, Deputy Chief Executive of the Phuket Provincial Administration Organization.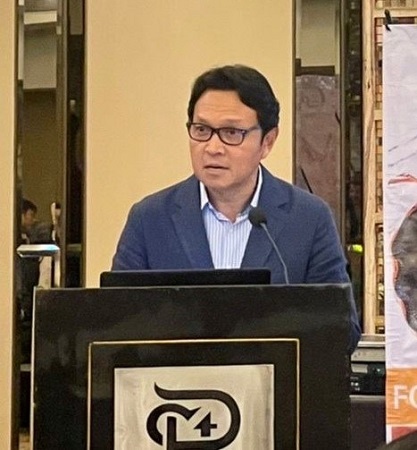 Speaking at the roadshow in Mumbai, Tanes Petsuwan, Deputy Governor for International Market (Asia and South Pacific), Tourism Authority of Thailand (TAT), said, "Once again, Thailand is now open without any restrictions. Travelling to Thailand is now as easy as the pre-COVID times with the same Visa on Arrivals facilities and process. For flights between India and Thailand as of now, there are 188 flights a week operating across India to Bangkok (Suvarnabhumi and Don Muang) and Phuket."
From January 1 to July 31, 2022, Thailand welcomed more than 3 million travellers to the country. As such, India has also had a share of 10 per cent of the overall number, which is more than 300,000 Indians that have visited Thailand and out of this number nearly 90,000 Indian tourists have travelled to Phuket.
The Phuket road shows were organised at the right time to prepare and boost the destination for the upcoming high season in India, that is during and after Diwali.