Travelling and dreaming go hand in glove. When a destination tickles your imagination, you start to dream, visualising yourself there, and the many experiences for you to look forward to, this dreaming finally fructifies into travel. 2020 and 2021 saw the traveller more or less confined to their homes or cities, due to a barrage of protocols and restrictions, travel was at its lowest ebb, but nothing stopped the traveller from dreaming. This task to keep the traveller dreaming and excited to travel once the opportunity arose was perfectly cut out for the National Tourist Offices (NTOs) worldwide and in India. Rising to the occasion to keep their destination relevant with the traveller and travel partners, the NTOs innovated, though digitally. So came along webinars, regular interactive sessions, immersive 360° videos and a range of imaginative virtual campaigns on websites and social media to keep all engaged, excited and dreaming. So, as we step into 2022, we at TTJ wanted to know whether their efforts and pro-activeness for their destinations brought in the expected results. Moreover, with the latest Omicron threat, we further wanted to understand their immediate focus, plans, and strategies in the new year. Their feedback looks as if it has been worthwhile, and the show must go on.
– Prashant Nayak
Arvind Bundhun, Director, Mauritius Tourism Promotion Authority
The MTPA team has been very active on digital media platforms since the outbreak of COVID-19. In the last few months, we observed increased optimism and confidence amongst Indian trade partners towards the destination. With Air Mauritius reinstating flights to Mauritius, under the air bubble agreement, the trade is reporting an increased urge amongst Indian travellers to visit our country. Hence, MTPA and all stakeholders are confident that our endeavours and pro-activeness for the last two years will bring a better tomorrow.
Mauritius has been open fully for vaccinated tourists since October 2021, with proper health and safety protocols in place. To increase engagement, MTPA plans to organise virtual roadshows and workshops until such time when face-to-face interactions are again safely possible. As things improve, we also have plans for familiarisation trips for media, tour operators, MICE agents, wedding planners, golfers, film and television production houses. An advertising plan was also in place, which had to be put on hold due to the pandemic. MTPA will continue disseminating clear and consistent messages to consumers and trade partners through digital platforms. Our website www.mauritiusnow.com is updated regularly, as it is the most useful tool for sharing the latest information and inspiring consumers to choose Mauritius over other destinations.
HE Khalid Jasim Al Midfa, Chairman, Sharjah Tourism and Commerce Development Authority
We are very confident that our efforts to keep Sharjah in the tourism spotlight are bearing fruit. Our trade partners in India show a high level of curiosity and interest in the emirate's new and varied offerings to sell the destination to their customers. The Sharjah Light Festival is a case in point – we have received very positive feedback about the annual event, with trade operators enthusiastic about promoting the next edition, which takes place in February 2022.
The statistics confirm the continued popularity of our offerings. For example, our Sharjah Collection bookings that blend luxurious accommodation with Arabian culture, traditional hospitality, adventure, and nature interactions have increased year on year as we emerge from the pandemic. Sharjah's hospitality establishments, which comprise boutique hotels and eco-retreats located in key locations throughout Sharjah, have experienced a rise in the number of tourists for every month last year, with April 2021 recording a whopping 156 per cent increase in bookings when compared to April 2020.
We are acutely aware that our trade partners are the lynchpin for our industry and are integral to ensuring the success of Sharjah's growing tourism sector. We will be continuing to work hand-in-hand with them to ensure that potential visitors are fully informed of the array of wonderful attractions, hospitality options, and cultural activities that our emirate has to offer every category of traveller, whether single, group, independent, or all-inclusive.
Due to the new COVID variant threat, visitors' health, safety, and security to Sharjah are of paramount importance. We are adhering to all the stipulations issued by the federal and local authorities in this respect. We are ensuring that we effectively communicate the regularly updated travel guidelines to our trade partners and are issuing travel alerts to the tourism sector as necessary. In the face of the new variant, we have returned to the 2-meter social distancing, and public venues and offices in the UAE have adopted the Al Hosn app Green Pass for entry, thereby enforcing continuous COVID-19 testing as a safety requirement.
The UAE has acted swiftly and decisively to deal with the pandemic. Its highly effective vaccination campaign and other steps taken mean that lockdowns have been avoided, unlike the situation with many other major cities around the world. With this in mind, we are confident that the measures being taken by the authorities will ensure the safety of all travellers to Sharjah, both this year and in the years to come. We believe that the UAE's track record underlines our reputation as a safe destination for travellers, even during the worst of the pandemic. Visitors can rest assured when making plans to visit Sharjah.
Luis Cabello, Trade and Tourism Counsellor, PROMPERU India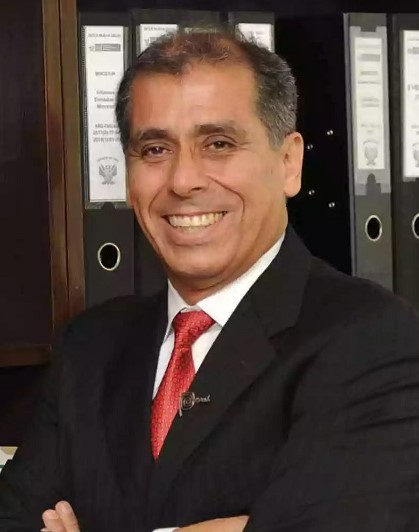 The current global scenario required us to adapt to survive, and much like the rest of the world, we accepted the challenge head-on. Within Peru, we worked hard to introduce requisite biosecurity protocols and made progress at a steady rate. In India, my office continued to engage with the industry's B2B and B2C segments – albeit in a modified format. Despite the ' new normal, we shifted our efforts to the digital space and learned to carry out 'one-on-one' sessions with the Indian Travel Trade. The year 2021 proved to be an important year for destination Peru in India, considering we launched the first-ever travel agent certification program here. The feedback we received was more than encouraging!
We organised two webinars in the last few weeks of the year to keep the dialogue open, and we were overwhelmed with the response we received regarding the number of agents who participated in these sessions. We are happy to say that we have begun the New Year positively, with many agents emailing us their Peru Agent certification and congratulating the destination for concise yet informative training modules. Travel too was on the rebound as we began registering entries of Indian travellers to Peru in the second half of the year.
Peru as a destination has also expanded its travel portfolio by adding new experiences and destinations from the northern part of the country and the traditional tourist circuit in the south of Peru. Travel is now synonymous with the pristine natural wonders, and a peek into authentic cultures, and the north offers just that! One such example is the department of Amazonas, geographically situated near the Amazonian rainforest and home to the archaeological site of Kuelap, known to be a legacy of the Chachapoyas people who were also called the cloud warriors in their times, and other awe-inspiring natural wonders like the Gocta waterfall.
We realise that the pandemic is not yet over and that the industry must continue to work hard to overcome new challenges. Nevertheless, we are certain that the world will collectively make progress soon enough. Whenever the time is right, we are confident that the Indian Travel Trade, together with the Indian traveller, will place Peru at the very top of their travel plans.
Due to the current context of the new COVID variant and taking into account the importance of reactivating the tourism sector, PROMPERÚ thought it appropriate that its principal strategy be focussed on the promotion of domestic tourism while simultaneously working on various source markets, including India, where we continue to train the travel trade, which allows us to continue receiving prestigious accolades at the international stage, such as the recently announced edition of World Travel Awards South America edition 2021. These international accolades recognise Peru as a dream destination and keep Peru relevant to the plans and priorities in the new year.
Nishant Kashikar, Country Manager (India and Gulf), Tourism Australia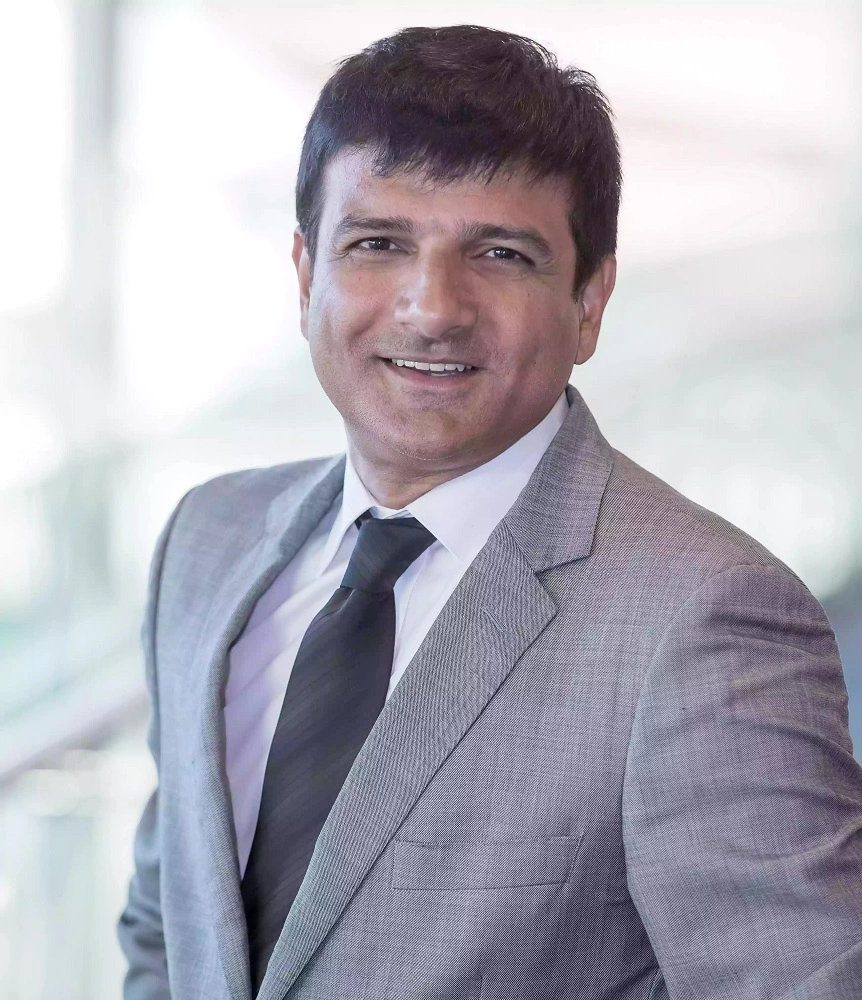 Before the onset of the pandemic, India was the fastest-growing market for Tourism Australia for three consecutive years, i.e., between 2017 to 2019, achieved double-digit growth in arrivals for six consecutive years and delivered over 400,000 arrivals for the year ended Feb 2020. We remain confident that India will continue to be among Australia's most promising markets for the years to come.
Recent research findings from the Consumer Demand Project (CDP) conducted by Tourism Australia indicate that Australia holds a dominant number one spot across the key factors important to High-Value Travellers (HVTs) and remains consistently number one for consideration awareness and intention to visit. The CDP report also reveals that from an estimated 2.2 Mn HVTs in India, 82 per cent (1.8 Mn) intend to visit Australia in the next two years.
Tourism Australia's Consumer Travel Sentiment Tracker has consistently revealed that Indian consumers have the highest confidence index, travel and booking intent, and Australia's perceptions of safety remained very high. Other encouraging developments to influence travel to Australia include the announcement of Visa Application Charge (VAC) waiver for Indian tourists whose visas have expired between 20 March 2020 and 30 June 2022 and the resumption of direct flights by Qantas and Air India between India and Australia.
As we learn to co-exist with the virus and its variants, we will continue our current plan of action for topical and on-trend marketing and trade activities. We will also introduce new experiences to reinforce destination appeal through exciting advocacy and influencer-led initiatives and experiential content, as we expect India to be amongst the fastest-growing markets for Australia post-COVID.
In recognising the potential of the Indian market, the Australian Government's Department of Foreign Affairs and Trade launched the India Economic Strategy to transform Australia's economic partnership with India. The report predicts that, by 2035, arrivals from India could potentially reach up to 1.2 Mn, and these tourists would spend up to A$ 9bn on their Australian trips.
Thoyyib Mohamed, CEO and MD, Maldives Marketing & PR Corporation
The efforts and proactiveness in promoting the Maldives as a destination have brought excellent results. As of 23 December 2021, India is the top source market to the Maldives, with an impressive arrival figure of 286,434 travellers and a market share of 22.5 per cent. This is a 78 per cent growth compared to 2019, our most successful year in tourism so far. With these figures, we can confidently say that the Indian market has made a full recovery. Since we have already observed such positive growth, we are confident that the upward trend will continue in the future.
The health, safety, and wellbeing of our travellers and the local population will continue to remain our top priority. We will remain vigilant to quickly detect, respond and control outbreaks so that the Maldives will remain safe for travellers. Our dedication to health and safety is the key reason why the Maldives persevered and prospered amidst the pandemic. Our naturally social-distanced islands and stringent measures make the Maldives a safe haven for all travellers whether they stay in a luxury resort, guesthouse, liveaboard, or hotel.
Rajeev Nangia, India Director, Monaco Government Tourist Bureau
2020 was the year in which international tourism came to a complete standstill. 2021 has seen improvements in the tourism sector as the vaccination and booster shots created a higher level of consumer confidence and inspired people to travel again. With the re-launch of the "For You At Last" Campaign, Monaco Tourist and Convention Authority communicate that it's time for tourism recovery representing the diversity of what Monaco has to offer to tourists.
The Monaco Convention Bureau, the catalyst for the Principality's MICE offering, has launched a new communication campaign with the slogan #REEVENT, which is a rallying cry and an invitation to industry professionals to come back and organise events in the Principality of Monaco. Since sustainability, environment conservation, and hygiene measures are also in demand, the Monaco Government Tourist and Convention Authority have launched a White Paper on Sustainable Tourism in Monaco. The Destination and its partners adopt solutions to ensure that resources are managed in the most efficient way possible.
With the newly launched campaigns and special initiatives regarding sustainability introduced in the Principality of Monaco, we expect these factors will bring good results for the destination. Due to the new COVID variant threat, our immediate focus is to emphasise the various preventative health measures such as the Monaco Health Pass, Monaco Safe Label, and other precautions like wearing a mask in public places and practicing social distancing, etc. Our efforts will enhance the visitor's arrivals figure into Monaco as soon as possible from India.
Simeron Ghei, India Representative, Jamaica Tourist Board
Travel is bound to recover from its 2020-21 downturn, with vaccinations and booster shots creating a higher level of confidence in people and inspiring significant intent to plan for future travel. The last two years have been a roller-coaster for most people worldwide. With vaccines and digital health passports now making the rounds, we can finally look forward to new adventures. Living and traveling within the parameters of the protocol is the new normal.
With over 192 countries participating in the World Expo 2020 in Dubai, the first mega-event since the pandemic broke out has made a global impact and is helping to overcome international reluctance to travel. People visiting the Expo show a positive response regarding travel and tourism. Jamaica has already been opened for international travellers from June 2020 and has recently lifted the travel ban from India. Jamaica's participation will bring in excellent results from this side of the world.
Due to the new COVID variant threat, our immediate focus will be to highlight the safety and preventative health measures introduced and followed by the Government of Jamaica. To keep the destination more relevant in 2022, Jamaica is keen to open a new route between India and Jamaica, making the destination more accessible for Indian travellers.
Brent Hill, CEO, Tourism Fiji
Ever since Fiji opened borders to fully vaccinated visitors from Travel Partner countries for quarantine-free travel on 1st December 2021, it's been an exciting time for us. We're happy to see so many people travelling and extending the average stay to over a week. We expect some 75,000 inbound tourists to visit Fiji over the next few months. Though India currently does not feature under our 'Travel Partner' countries, we are positive and hopeful to be soon able to welcome Indian travellers back to our shores.
All along the way, last year, we focused on the positives – our vaccination rollout, local tourism re-opening, December re-opening for international visitors, renovations being completed, and campaigns being planned. We had a lot to talk about, and we kept communicating about Fiji. Our priorities were to keep our markets abreast with the latest destination developments from a leisure perspective and COVID-19 safe measures that were being worked on.
As we enter the new year, we will continue encouraging discussions during our regular trade meetings, collate feedback and assess the trade needs to complement and support them. We are confident both our trade and consumer initiatives will play an enhanced role, as they will help support the travel decision-making process in favour of Fiji and simultaneously raise the profile of Fiji as a visitor destination from India.
Investing in public safety protocols to keep all visitors as protected as possible through the Care Fiji Commitment has been the most critical element and will continue to be for us. Last year, tourism Fiji launched the Care Fiji Commitment Programme as an operational COVID-safe framework for all tourism operators and service providers. Over 1000 businesses are registered under the Care Fiji Commitment Programme, which ensures these properties, operations, and services uphold COVID-safety practices approved by the World Health Organization and recognised by the World Travel and Tourism Council.
With the successful re-opening of borders for our 'Travel Partner' countries, we succeeded in generating a positive image of Fiji – that we are safe, ready, focussed, and a destination that could handle tourists, ensure they had fun and relaxed while keeping them as safe as possible. The buzz around Fiji has been positive and incredible. Our immediate goal is to keep communicating with the trade and consumer to maintain destination confidence and, alongside this work, to aspire affluent travellers who seek premium and personalised experiences to visit Fiji soon.
Berthold Trenkel, Chief Operating Officer, Qatar Tourism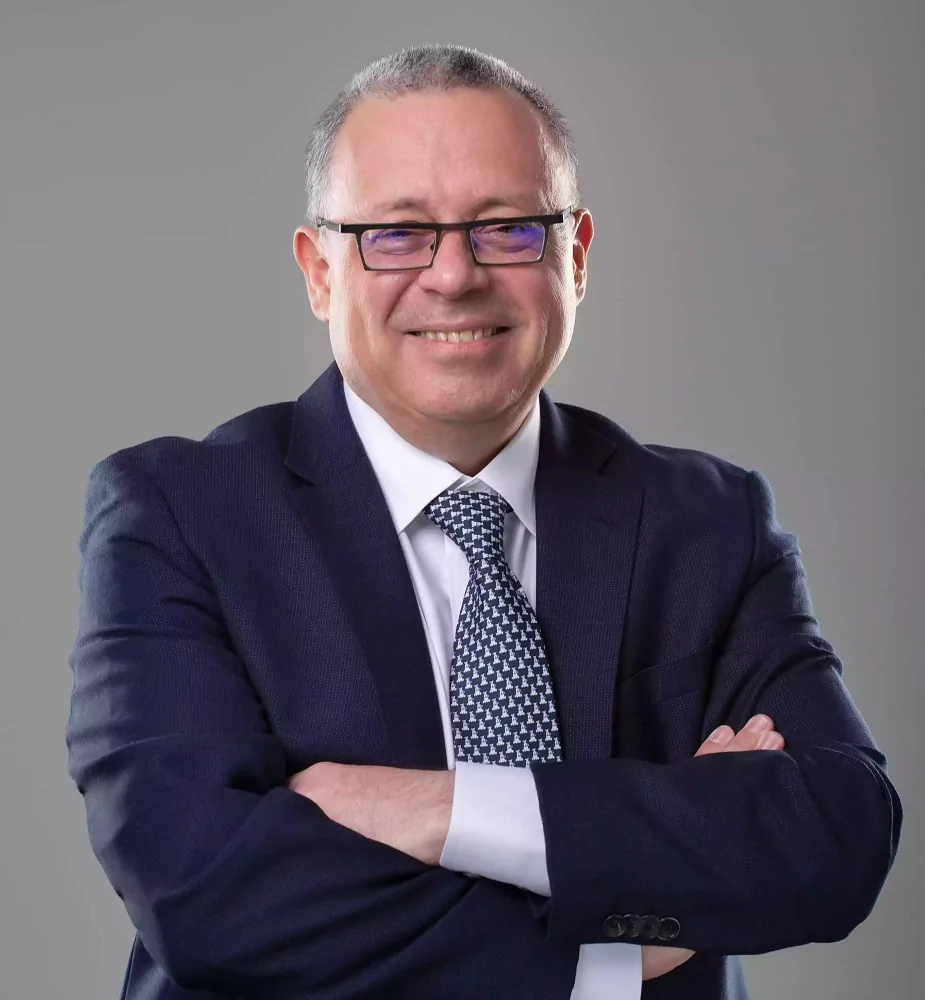 The past year has been all sorts of challenges; however, that has never deterred us from thrusting ahead. We used our time optimally in formulating plans in line with Qatar's National Vision 2030 to become a leading destination as we expanded our tourism proposition.
As part of the 'Qatar Tourism Strategy 2030', we have added a variety of exciting experiences, including a wave of new luxury hotels, theme parks, malls, and major leisure projects, that have recently opened or are set to open in the lead up to the FIFA World Cup Qatar 2022™. Additionally, we have a host of exciting new initiatives to announce in the coming year, which will include our biggest promotional marketing campaign, "Experience a World Beyond" launched in October 2021 in key markets across the globe and will see its introduction in India within the first two quarters of 2022.
We are now less than a year until the FIFA World Cup Qatar 2022™, so now is the perfect time to visit Qatar. Qatar is an accessible introduction to the Middle East, blending cosmopolitan modernity and beautiful landscapes with Arabic traditions, cuisines, and cultures. We have a rich cultural heritage, luxury five-star hotels and resorts, great outdoor activities, beaches and museums, and cultural landmarks waiting to be discovered.
While the Indian market situations are dynamic and evolving, our priority is to focus on market recovery and readiness at this given point. With strategic trade partnerships, incentive programmes, target campaigns, and a strong outreach by our partners on the ground, we are positive that the market will see a quick turnaround in good time. And don't forget – Indian nationals are part of the 95 countries welcome to Qatar under the 'visa on arrival' scheme – making us the best destination to visit and discover.
India remains one of the top markets for Qatar, and we continue to engage with the travel trade regularly through our agency partner, who promotes Qatar as a major travel destination, both as a hub and as a final destination, and to drive travel trade engagement. Currently, our plan of action includes joint promotion campaigns, sales calls, TAWASH certifications (our travel expert training program), and activities such as EPEX, MILT among others which help raise awareness for the destination and the extensive developments that are underway. We are witnessing a steady movement in the MICE and Corporate travel segment. India's MICE market has significant potential and is a key driver for Qatar.
Business events are also a rapidly developing subsector of tourism in Qatar. Before the pandemic, it was growing rapidly and had a strong pipeline in the future, with major international conferences, sporting, and business events due to be held in Qatar. Over the next few years, the country will host large-scale events, including FIFA World Cup Qatar 2022™, Qatar Grand Prix, Qatar Geneva International Motor Show, to name a few.
Ibu Nia Niscaya, Deputy Marketing, Ministry of Tourism and Creative Economy / Tourism and Creative Economy Agency, Republic of Indonesia
The Indonesian government, particularly the Ministry of Tourism and Creative Economy (MoTCE), has initiated protocols for tourism industries, namely Cleanliness, Health, Safety, and Environmental Sustainability (CHSE) protocols through the InDOnesia CARE Campaign was launched in July 2021.
MoTCE has been working with related ministries and institutions to keep implementing CHSE protocols in whole tourist destinations in Indonesia. It aims to build trust and gain confidence for tourists that all protocols have been implemented in every tourism sector over the nations.
To recover tourism against the COVID-19, MoTCE keeps on the utmost efforts to accelerate tourism recovery by accelerating three main programs:
Accelerating vaccination for tourism and creative workers and society in destination: As of December 30, 2021, the number of citizens who already received the first dose of vaccine has reached 160,01 Million (76,83 per cent), and citizens who already received the second dose of vaccine has reached 113,00 Million (54,26 per cent). Specifically, the Indonesian government keeps running the Acceleration of Vaccination in Bali, as it is the main tourist destination in Indonesia.
Accelerating CHSE Certification End to End through InDOnesia CARE campaign: Regarding increasing the CHSE certification value, MoTCE has partnered with the Indonesian National Standard (Badan Standar Nasional/ BSN) to create the CHSE standardisation for the tourism industry. As of December 30, 2022, the number of tourist industries that have been already certified has reached 11,986 in 34 provinces and 403 cities/regencies.
Destination Readiness and integration with the "Peduli Lindungi (PL)" application: MoTCE encourages all tourists and industries to use PL applications as tourists' tracing and tracking systems. We strongly ensure the end-to-end travel starts from the arrival at the airport, hotel, accommodation, tourist attraction, and so on and up to returning to the airport. We want to show that Indonesia is ready to welcome back international tourists and keep improving the destination experiences.
We need to remain resilient and optimistic against this new reality of COVID variants. Indonesia, especially Bali, has opened international flights and welcomed international tourists starting October 14, 2021. The opening will be done gradually while improving the destination's readiness to welcome tourists. Besides, MoTCE is working hand in hand to develop tourism pillars end to end, starting from the destination, infrastructure, industry, investment, marketing, and event or MICE as well.
The MoTCE will keep implementing 3 (three) strategies to increase and develop tourism sectors for the year ahead, namely: 1. Adaptation 2. Innovation and 3. Collaboration.
Specifically for the India market, MoTCE is initiating various strategies to increase Indian tourists since it is one of our biggest international markets. MoTCE is working hand in hand with the government, wholesalers, travel agents, and other related industries to inspire Indian tourists through campaign #InDOnesiaCare, #itstimeforBali, and #WonderfulJourney by being present online and offline.
In terms of connectivity, MoTCE cooperates with the Ministry of Health Republic of Indonesia, the Ministry of Foreign Affairs of Republic of Indonesia, and the Ministry of Transportation Republic of Indonesia to ease direct connectivity such as chartered flights.
Romit Theophilus, Director for India, The German National Tourist Office
Based on feedback received from industry stakeholders, the latent need to travel cannot remain bottled up for long and the cork will pop soon. It is expected that starting March 2022, tourism will start witnessing some signs of recovery. The gradual opening of tourist and cultural businesses in the German states and the relaxation of entry regulations have inspired potential Indian travellers for their next visit to Germany. As an evolution due to the pandemic, nature and recreational activities gained importance. Outdoor activities are in greater demand, and interest in health, wellness and sustainable vacations are on the rise. Basis the findings of a travel survey, it was found that 'not being overcrowded' was the most important factor to decide on a holiday destination amongst Indians. Peace, quiet, and safety were the next most important aspects. Further, based on feedback received during our interactions with tour operators and travellers, we have noticed a high demand for Germany this year, especially in the leisure sector. We anticipate Germany being recognised as a go-to travel destination ahead of the summer travel season this year.
The relaunch of tourism in 2022 is in full swing. It was inevitable that the travel bug would prove stronger than the virus. But it is also clear that the places where safety can be guaranteed and not overcrowded will be the first to experience a post-pandemic travel boom. And that is the case within Germany.
Our ongoing mission is to maintain the strong image our customers have of Germany as a travel destination and provide the expertise, up-to-date market analysis, and effective marketing activities that will enable our partners in Germany's tourism industry to make a fresh start. In terms of our strategy jointly with our headquarters, the German National Tourist Board, we are currently working hard to put our marketing on the right track in response to the crisis and looking further ahead. In light of the current trends, we are also strengthening our collaborations with tour operators/travel agents. The experiences gathered during the virtual meetings and events are helping us here. The content of our campaigns for 2022 'German.Local.Culture', 'Embrace Nature', and Feel Good are geared towards the new challenges.
Vachirachai Sirisumpan, Director, Tourism Authority of Thailand (TAT) New Delhi Office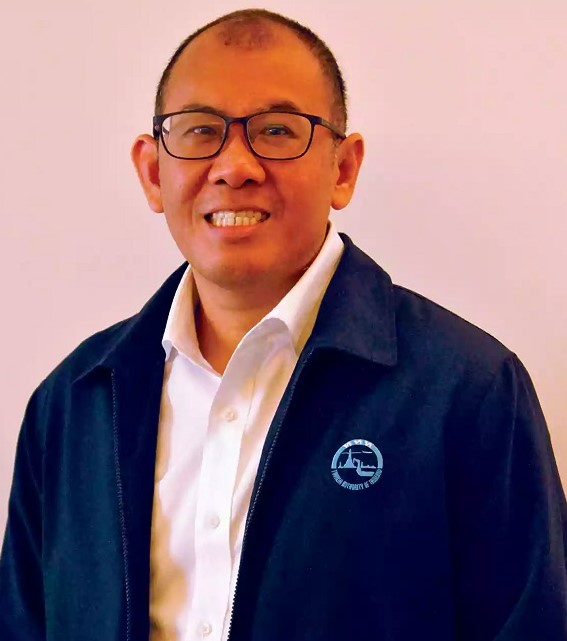 The last two years have been very challenging for us and everyone in the tourism industry. One of the most important tasks for us, TAT India team, has been to constantly send out positive energy to all our partners in the Indian travel trade. In return, we have received a lot of support from them. We try to stay connected and constantly communicate with the travel trade and travellers in India, keeping current sentiments and the developing situations in mind.
Thailand has been and will be one of the favourite destinations for Indian travellers but that does not afford us to sit back and relax or put things on hold even when the situation does not permit or facilitate travel to Thailand. We are sure that the India market will rebound fast, as people are looking forward to their next holiday when the time is right.
I am very confident that once the pandemic situation improves and travel restrictions are relaxed by both countries with flights connections, we will see a good number of Indian travellers travel to Thailand once again. This was evident from the fact that some charters which were supported by us and operated in the months of December and January to Phuket drew a good response.
Our strategy is to maintain Thailand as a "Top of Mind" destination by giving a new perspective about the destination in line with the current marketing campaign "Amazing New Chapter", and focus more on sustainable and responsible tourism. We remain a very safe destination to visit, considering the strict safety standards maintained by Thailand. We will also maintain constant and regular communication with our travel trade partners in India and Thailand.
The other strategy is to move fast and be flexible in the market. At the first stage we are focussing and preparing to push travellers whom we have identified as our "First Movers" these are the people who want and are ready to travel to Thailand, based on segments such as Millennial Group, Golf, Wedding and Incentive groups.