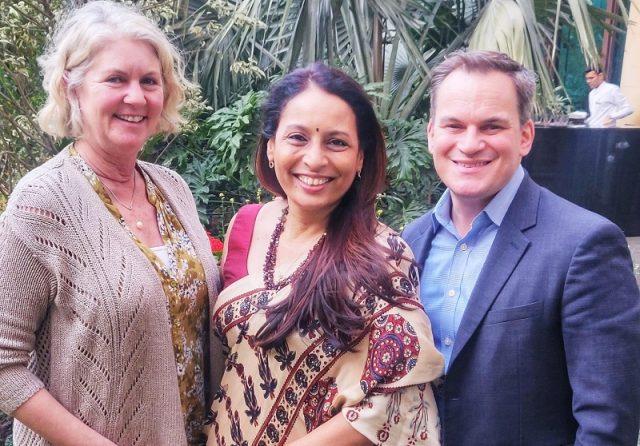 Key anniversaries, milestones, new openings, and developments make Los Angeles a "must-see" destination for Indian Travellers. A high-powered delegation from Los Angeles Tourism and Convention Board, led by Adam Burke, President and CEO, accompanied by Don Skeoch, Chief Marketing Officer; Kathryn Smits, Senior VP, Global Tourism Development and Chris Heywood, Senior VP, Global Communications was in India recently to meet with key travel trade stakeholders, industry partners, and media. TTJ met up with Kathryn Smits in New Delhi to know more.
Gurjit Singh Ahuja
Los Angeles Tourism and Convention Board established its India presence with the opening of its India office in 2019 to educate and enhance tourism inflows from India. Unfortunately, soon after the whole world was hit by the COVID-19 pandemic. 2023 marks the first time LA Tourism's President and CEO is visiting India with the LA Tourism delegation to update stakeholders about new offerings in and around LA and gather insights about the changing trends amongst Indian travellers post-pandemic. The LA Tourism delegation travelled to Mumbai and Delhi.
"As one of the world's fastest-growing markets for tourism, we're proud that Los Angeles Tourism was the first U.S. Destination Marketing Organization to open our own full-time office in India in 2019. We see tremendous opportunities to support the growth of the travel industry in India – particularly given how much our communities have in common," said Adam Burke, CEO, of Los Angeles Tourism.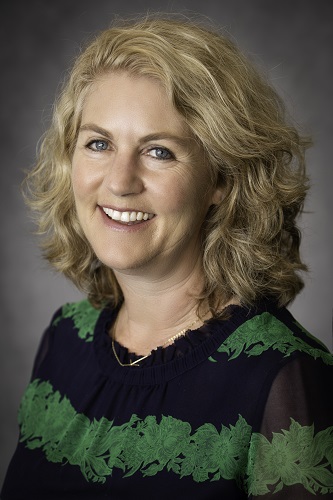 Adding to the sentiment, Kathryn Smits, Senior VP, Global Tourism Development, mentioned, "It is so exciting to be back, we were here several times in 2019 so it is really wonderful to be back in India talking about the future of travel. This year, LA invites travellers to celebrate a milestone year for the city with the 100th anniversaries of the Hollywood Sign, Warner Bros. Studios, Los Angeles Memorial Coliseum, the iconic Millennium Biltmore Hotel, and the 15th anniversary of LA Tourism's signature dining program, Dine LA."
She further added, "Pre-COVID, India was our number one opportunity market in terms of growth. We are excited that the market is starting to come back but we understand the huge challenge that the visa issue presents. The good news is that there is a strong focus on getting things back on track and shortening processing times on priority."
Talking about the tourism business mix Los Angeles receives, Kathryn shares, "We are really fortunate, we cater to leisure travellers, group travellers, independent business traveller we see a real variety and that is reflective of India as well, coming out of COVID, we are seeing a lot of student related travel, travel related to visiting family and relatives and taking a holiday on top of that we are very positive of the future of the leisure travel and we are also receiving inquiries for group travel and MICE."
Los Angeles is an ever-evolving destination full of new experiences for first-time Indian visitors or returning travellers to discover, and 2023 is no exception. New places to stay, award-winning dining experiences, vibrant attractions, advanced infrastructure projects, and more across the city make up "LA 2.0," offering countless exciting new places to explore.
With so much to discover in LA 2.0, Los Angeles is ready to roll out the red carpet for Indian travellers in 2023.130,000 Indians visited LA in 2019, injecting $305 million in visitor spending into the local economy. It's estimated that 110,000 Indian travellers will visit Los Angeles County in 2023, with full recovery to pre-pandemic levels anticipated in 2024. The target is to achieve "One Million" Indian visitors by 2030.
Visitors can now enjoy all-new attractions, including the recently opened SUPER NINTENDO WORLD at Universal Studios Hollywood. Emerging neighborhoods are also a draw for visitors, including the Arts District on the eastern edge of Downtown LA, a creative neighborhood growing into a must-visit dining capital with Michelin-starred restaurants. Culver City is becoming an entertainment hot spot.
Beyond entertainment, dining, shopping, and arts and culture, Los Angeles is also a top selection for international students looking to pursue higher education in the U.S. With several esteemed institutions. Los Angeles welcomes students from around the world to study in the City of Angels.
"The Los Angeles World Airport is also in the midst of a $14 billion capital improvement project at Los Angeles International Airport (LAX). The modernisation program is the largest public works program in the history of the City of Los Angeles. Under construction now is a new 2.25-mile Automated People Mover," shares Kathryn.
As tourism from India to LA grows, the tourism board also plans to expand its India regional office this year with the addition of new staff.