At the recent 'Indonesia Sales Mission' roadshow in Mumbai, TTJ closely interacted with Ni Made Ayu Marthini, Deputy Minister for Tourism Marketing, Ministry of Tourism and Creative Economy of the Republic of Indonesia. In the session, Marthini was intent on establishing the importance of Indonesia beyond Bali.
– Prashant Nayak
Situated on the Pacific Ocean's Ring of Fire, Indonesia is renowned for the diversity of its landscapes, including the rice terraces of Bali and the skyscrapers of Jakarta. From the lush rainforest of Borneo to the sun-soaked beaches of Sumatra, Indonesia is a great destination for beach, culture, and nature lovers.
There are about 17,000 islands in Indonesia, and amazingly, Bali soaks up about 40 per cent of the country's annual visitors. Bali is now one of the top tourist destinations in Asia and among the best places to visit in Indonesia. When it comes to Indonesia, Indians, too, are choosing Bali as their first vacation spot, as it offers something for every visitor, from temples and beaches to mesmerising views and marine activities. Unlike pre-pandemic, currently, in Bali, Indian tourists rank second after Australia.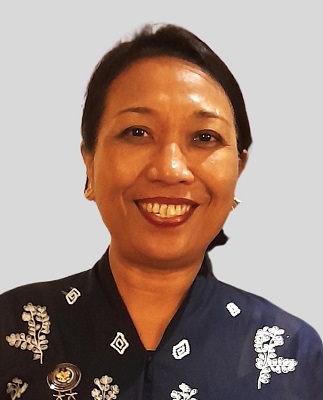 In recent years, the Indonesian government has been on the lookout to diversify beyond Bali. Marthini says, "Yes, we are diversifying our offerings. We can't rely solely on well-known destinations like Bali. In the past several years, the Indonesian government has focused on developing new destinations to enrich the tourism landscape. The government has decided on ten new destinations with a major focus on the development of airports and ports and the activities related to them. These destinations are quite popular domestically, but we want to make their presence felt globally, for which more connectivity and promotion are needed."
In fact, the country's government has zeroed in on five locations, and they have been chosen as 'super priority' destinations in a bid to increase revenue and reduce dependence on Bali as a tourist hotspot. These locations are Mandalika-Nusa Tenggara Barat, Lake Toba-North Sumatra, Likupang-North Sulawesi, Labuan Bajo-Nusa Tenggara Timur, and Yogyakarta-Central Java.
The city of Yogyakarta, besides its splendid temples, has Borobudur, the world's largest Buddhist temple. Labuan Bajo, also known as the city of sunsets, is the gateway for trips to Komodo Island, home to the famous Komodo dragons. Toba is the largest volcanic crater lake in the world, while Mandalika and Likupang are well-known for their scenic beaches. There is a motorcycle racing track located in the Mandalika resort area on Lombok Island, where MotoGP action takes place. While Lombok offers plenty of isolated dream beaches, friendly and interesting people, tasty food, and fantastic nature, the Gili Islands nearby, a party place, are the personal favourites of many Australians.
In addition to the current five super-priority destinations, Indonesia is also working on five more: Belitung, Tanjung Lesung, Morotai, Wakatobi, and Raja Ampat. The country also has a set of other amazing destinations to be developed, like Kalimantan, the Indonesian portion of the island of Borneo. This place spells great adventures in its vast and legendary jungles with an abundance of fascinating wildlife and pristine natural landscapes. This island beholds the mysterious Dayak villages and their tribals, the admirable orangutans, the Proboscis monkeys, endemic hornbills, and Irrawaddy dolphins.
Marthini wants Indonesia to be among the top ten destinations visited by Indian tourists. Since only two per cent of Indian travellers actually visit Indonesia, their aim is to double the number.  She mentions, "In 2020, Indonesia welcomed around 270,000 Indian tourists. However, this year, from January to July alone, we already have had 345,000 visitors from India, which has been a significant growth. We see a lot of potential in India, and we believe that Indonesia can become a favourite and frequent destination for Indians. Thus, Indian tourists are increasingly important for us."
Over the years of understanding the Indian market, Marthini says that Indians enjoy various segments, including leisure, beaches, adventure, and wildlife. "Families, couples, and millennials all find something appealing in Indonesia. It's a multi-age destination, and nowadays, weddings in Indonesia are gaining significant traction. We have noticed a lot of searching for Indonesia as a travel destination by Indians, but in most cases, travel doesn't materialise. We wish to bridge the gap between searching and the travel date that they wish to undertake to visit Indonesia. For this, we believe connectivity is very important. Things are brightening up as we have new airlines like IndiGo and Batik connecting Indonesia from India, and with Vistara starting soon. Shortly, we should be connecting to more cities in India."