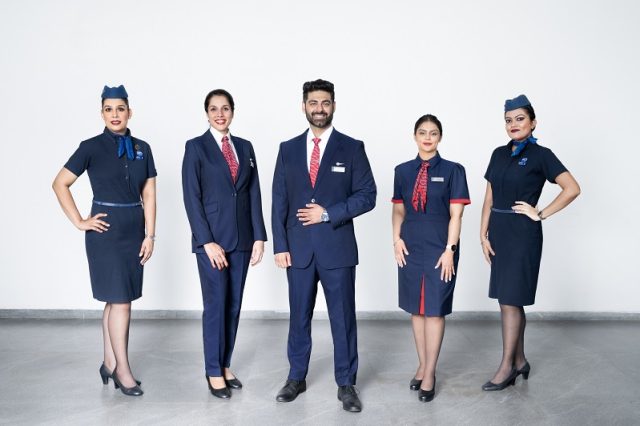 IndiGo and British Airways have signed a codeshare agreement to further boost connections between India and the UK. Through this partnership – which sees British Airways add its code to a couple of destinations across IndiGo's network – customers can enjoy improved connectivity between India and the United Kingdom for travel from October 12, 2023.
With this codeshare partnership with IndiGo, British Airways will now be able to add three additional routes to their existing network:
Amritsar to London Heathrow via New Delhi
Kochi to London Heathrow via Mumbai
Ahmedabad to London Heathrow via Mumbai
Goa to London Heathrow via Mumbai
Thiruvananthapuram to London Heathrow via Mumbai (NEW)
Kolkata to London Heathrow via Mumbai
Rajkot to London Heathrow via Mumbai (NEW)
Vadodara to London Heathrow via Mumbai (NEW)
The agreement means that customers traveling, for example from Rajkot to London, or transiting through London Heathrow (or vice versa) will be able to connect to their destination on a single ticket.
IndiGo operates an extensive domestic and regional network with a fleet of A320 aircraft. All British Airways customers traveling onwards with IndiGo will be able to enjoy a complimentary meal and the UK carrier's generous baggage allowance in economy via codeshare for flights to India – two checked bags up to 23 kilos per person.
Abhijit Dasgupta, Senior Vice President – Network Planning and Revenue Management, IndiGo, said, "We are excited to announce our codeshare agreement with British Airways. This partnership expands the choices available to British Airways customers for journeys to/from London Heathrow, using IndiGo's extensive network in India. This step to provide seamless connectivity will not only support trade and commerce between the two countries but also offer convenient travel options to students and tourists. With burgeoning demand for international travel, we will continue to enhance international connectivity and remain committed to our promise of providing on-time, affordable, courteous, and hassle-free travel experiences to our customers."
Neil Chernoff, Director of Network and Alliances, British Airways, said, "British Airways has been flying to India since 1924, making it one of our longest-served and most valued destinations. Our partnership with IndiGo means that customers will be able to book their entire journey on one ticket, allowing seamless travel all the way from London to their final destination, offering more choice and flexibility for customers."
British Airways is now exceeding pre-pandemic levels of flights to India, ahead of celebrating 100 years of flying to Delhi next year. The airline is operating 56 flights a week, to five Indian gateways: Delhi, Mumbai, Chennai, Bangalore, and Hyderabad.
Customers traveling between Mumbai, Delhi and Bangalore can enjoy British Airways' newly designed Club Suite (business class) cabin, with direct-aisle access, a suite door for greater privacy and luxurious flat-bed seats in a 1-2-1 configuration. From next week, flyers will also soon start to see the new British Airways uniform, as cabin crew, pilots and check-in agents switch over to the airline's first new uniform in 20 years.