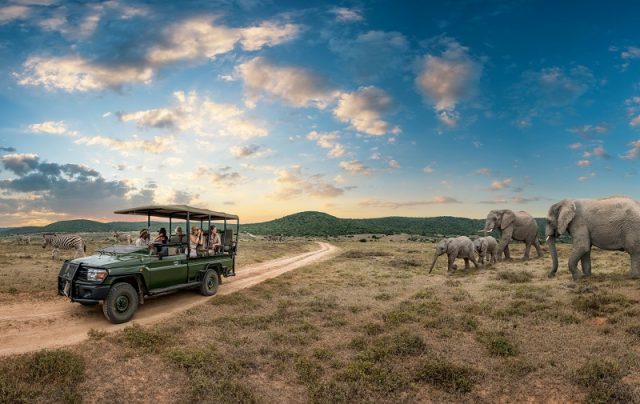 South African Tourism recently unveiled the 2023 edition of 'Learn South Africa' in Delhi, kickstarting a six-city training programme in India aimed at equipping travel agents with the finest tools to sell the destination effectively. Neliswa Nkani, Hub Head, Middle East, India and South-East Asia, South African Tourism, provided valuable insights into their growth strategy and ventures to attract Indian travellers to explore the Rainbow Nation.
– Prativa V Bhalla
India, currently ranked as South Africa's sixth-largest international source market, is assuming an increasingly pivotal role in the country's thriving tourism sector. The influx of Indian tourists to South Africa has witnessed remarkable growth, this year's target of 47,000 visitors has been met in the first half of the year itself. The projected numbers could easily surpass 80,000 arrivals from India in 2023.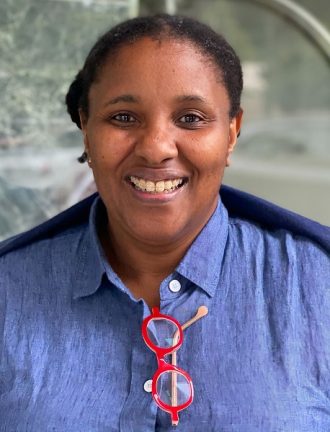 Neliswa stated, "I believe that India will achieve a higher position in the rankings within the next few months, likely reaching the fourth or fifth spot, given its current trajectory. Our ongoing efforts to streamline travel to South Africa, particularly if visa procedures become more accessible, will propel India into the top five destinations, following closely behind the current top three: UK, US, and Germany."
The current surge in tourism, encompassing both corporate and leisure sectors, is attributed to the vigorous initiatives undertaken by SA Tourism to boost footfall. These include hosting engaging events such as 'Corporate Chillers' and 'Corporate Think Tanks', which serve as avenues to gain deeper insights into the market landscape.
'Corporate Chillers' serve as relaxed conferences tailored for corporate decision-makers, with over 450 guests to engage in the SA experience. These events, guided by the South African High Commissioner, provide an opportune environment for discussing the brand South Africa while enjoying its legendary hospitality. These gatherings promote friendly and valuable exchanges, ultimately driving progress in the travel industry. Neliswa states, "Following one such session, the Indian corporate entity, Mahindra, arranged for a group of 700 guests to visit South Africa. It is indeed a humbling experience to host Indian travellers and witness the tangible results of our dedicated efforts." In November 2023, SA Tourism will host events in Delhi and Mumbai to commemorate 30 years of bilateral relations with India.
The 'Corporate Think Tanks,' in contrast, are industry events designed to solicit input on concerns, apprehensions, and queries. Their objective is to address doubts and facilitate a more informed choice of South Africa as a travel destination. During these sessions, feedback is actively collected to tailor better travel products to meet industry needs.
SA Tourism also organises incentive drives for Indian travel partners to personally experience the country. In 2023, SA Tourism will provide FAM opportunities to 30 agents, while next year's Indaba drive will recruit 100 agents for participation. Additional initiatives involve promoting trade engagements in tier two and three cities of India to foster an increase in tourist footfall.
Leisure travel has experienced significant growth, particularly with a noticeable increase in millennials and young women embarking on girls' trips. South Africa's extensive range of adventure sports has become a significant draw for younger tourists, with Indians taking the lead as avid adventure enthusiasts. The nation provides access to over 3,000 affordable and thrilling adventures. Exciting experiences such as shark diving and bungee jumping are available at budget-friendly prices.
Other factors that make it an attractive tourist destination include its affordability, the favourable exchange rate between the Indian Rupee and the African Rand, and the intercontinental tourism circuit, allowing an experience of the rich diversity of Africa.
Adding to the attraction is the newly launched fare, in collaboration with Ethiopian Airlines, which offers travellers access to South Africa for about Rs. 40,000. Ethiopian Airlines' extensive flight network and capacity provide a solid foundation for fostering growth and synergy between the two African nations.
Commenting on feedback gathered from Indian tourists, Neliswa emphasised, "Indian travellers initially worry about costs, visa processing, and travel duration when considering South Africa. However, upon arrival, they are pleasantly surprised by the country's exceptional offerings, leading to overwhelmingly positive feedback." She continued, "While there may be occasional travel challenges that our tourism ministry is actively addressing, the South Africa experience is undeniably a worthwhile adventure."
South African Tourism is deeply invested in India as a key part of its global strategy. Neliswa concludes, "We deeply appreciate the support and affection from the Indian community, which greatly influences our identity. We are wholeheartedly dedicated to reciprocating this support."