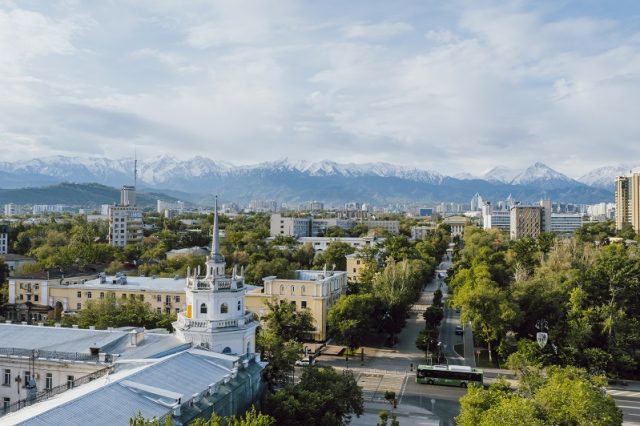 In an exclusive interview with TTJ, Diyar Askarov, Deputy Director of Visit Almaty, shared valuable insights into the plans, prospects, and strategies of the Almaty Tourism Bureau for the Indian market.
– Prativa V Bhalla
Q. How important is the Indian market for Kazakhstan?
The Indian market holds significant importance for Kazakhstan's tourism industry. Over the past few years, there has been a noticeable evolution in the tourism landscape, with increasing numbers of Indian travellers choosing Kazakhstan and specifically Almaty as their destination. According to statistics, more than 32,000 tourists from India visited Almaty from January through July of this year. Kazakhstan and India have cemented a strategic partnership, enhancing their multifaceted collaboration for the mutual benefit of both nations.
Q. What are the key factors contributing to India's importance for Kazakhstan tourism?
This flow can be attributed to several key factors such as the easing of visa regulations and improved connectivity between the two countries. For instance, Air Astana – the largest airline in Kazakhstan and Central Asia, offers direct flights from Almaty to Delhi. IndiGo recently commenced non-stop flights on the Delhi-Almaty route. This was created for the convenience of travellers as more tourists from India are seeking diverse and unique travel experiences. Almaty offers an enticing blend of culture, outdoor activities, bazaars, cuisines and stunning landscapes, like the vast steppe mountains around Almaty.
Q. Could you elaborate on the strategies and initiatives that Almaty Tourism Bureau "Visit Almaty" has been employing to strengthen ties between India and Almaty in the travel and tourism sector?
The Bureau has been implementing several strategic initiatives to strengthen ties between India and Almaty in the travel and tourism sector. This includes targeted marketing campaigns that highlight Almaty's attractions and its uniqueness to the Indian audience. Collaborations with Indian travel agencies, participation in travel expos in India and South-East Asia, as well as hosting FAM trips for Indian tour operators have been part of our strategy.
Furthermore, to promote the tourism potential of Almaty in India, for the last two years our team has participated in roadshows in New Delhi and Mumbai, reaching a combined audience of over 1,500 individuals. During the roadshow, agreements were signed for collaboration between the Department of Tourism of Almaty City and the Travel Agent Association of India (TAAI) in New Delhi, as well as the Indian Association of Tour Operators (IATO) in Mumbai. Additionally, in 2022 we participated in SATTE in New Delhi. In November 2022, members of the Travel Agent Association of India (TAAI) were invited to explore Almaty. They also paid a visit to the 'Visit Almaty Tourist Hub'. Informational tours were conducted at the finest and most popular hotels, indicating the increasing interest of Indian travel agencies in both Almaty and Kazakhstan.
This year, we organised a roadshow in India, which has further strengthened the bonds of friendship between our nations. The event witnessed the presence of esteemed officials from the embassies of both countries, as well as representatives from the municipality of Almaty. The roadshow served as a fruitful platform to showcase the extensive tourism potential of the vibrant city of Almaty, often referred to as the southern capital.
Q. Looking ahead, what is Almaty Tourism Bureau's vision and outlook for India as a source market in the next few years? Are there any specific goals or targets that the organisation aims to achieve?
The Bureau envisions India as a thriving source market. Our goal is to establish Almaty as a preferred destination for Indian travellers seeking both leisure and business experiences. We aim to achieve sustained growth in Indian tourist arrivals through a combination of innovative marketing campaigns, enhanced travel experiences, and strengthened partnerships with Indian travel industry stakeholders. One of our targets is also to showcase Almaty as the best new exotic destination for MICE, Sports events and Indian weddings. We are planning to help organise the Bergman Triathlon Kolhapur, known as India's best Triathlon event. Bergman Triathlon in Almaty will not only boost sports tourism but also bring numerous branding benefits for both countries. It is expected that the event will be attended by more than 1,000 guests.
Q. Any signs and figures to show that Indians are looking at Almaty as a new destination?
Indeed, there are promising signs indicating growing Indian interest in Almaty. We have witnessed a steady increase in the number of Indian tourists visiting Almaty over the past few years. Additionally, online search trends and social media interactions from Indian users have shown a rising curiosity about Almaty's attractions and offerings.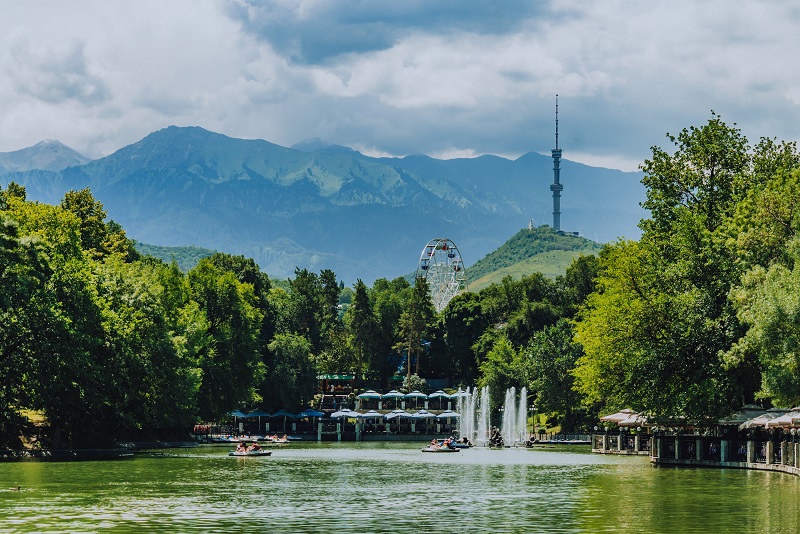 Q. Which month is best to visit Almaty, and what are the nearby places of interest in Kazakhstan that can be covered in the trip?
Almaty has a unique location, rich historical heritage, a multicultural environment and all the potential for comprehensive tourism development. Our focus is centred on crafting the image of Almaty as a year-round tourist destination (all 4 seasons), emphasising numerous facets such as nature, business, event, cultural, and sports tourism. The city itself attracts tourists due to its unique location in mountainous terrain, presence of resorts, lakes, and picturesque valleys and canyons, as well as its authentic architecture and climatic conditions. It provides a variety of recreational spots, ranging from the Green Bazaar to Shymbulak. The main undeniable advantage of Almaty is that our mountains are within a 20-minute reach from the city centre. There are no more than 10 cities in the world with similar geographical features. Visitors can enjoy a wide range of experiences, from cultural and educational ones such as visiting museums, theatres, cultural events, and festivals to MICE tourism. Almaty hosts regular exhibitions, conferences, and conventions at both local and international levels.
We intend to continue to develop Almaty as an attractive and unique destination for tourists from all around the world. We collaborate with international tour operators and agencies, participate in international forums, and actively promote Almaty through digital and social media. This approach allows us to reach diverse travellers and attract more guests from different countries. We strive to quickly and effectively adapt to new global trends and tourist expectations. We study the needs of our guests and work on diversifying our tourism products and services, ensuring that everyone can find something special and interesting in Almaty.
This exciting discussion raises hopes for Almaty's emergence as a leading global tourism destination. The nation offers an enchanting culture, awe-inspiring landscapes, traveller-friendly amenities, and warm hospitality that truly charms visitors. The efficiently planned direct flights connecting Delhi and Almaty serve as a convenient entry point into the captivating Eastern European tourism circuit, illustrating Kazakhstan's substantial potential as a tourism hub.