This World Tourism Day embark on an unforgettable virtual journey to Hong Kong, a city that offers a myriad of experiences blending art, history, and culture in perfect harmony. A city that is instantly recognisable for its high-rises, neon street signs, and the famed Victoria Harbour. However, there is more to Hong Kong than meets the eye!
A place of hidden treasures that will take you through an experience you have never seen before.
On this World Tourism Day, we have listed our few special treasures of the city that will help you build up your travel bucket list!
HK Neighbourhoods: West Kowloon Cultural District
West Kowloon is a real testament to Hong Kong's ingenuity and transformation. It's worth noting that beneath all the bling and glamour, this remains one of the city's oldest neighbourhoods. This emerging neighbourhood brings together the city's traditional craftsmanship, historic structures, authentic dining, and shopping experiences to the new bustling energy of an international art and culture district thus creating modern traditions.
There are plenty of gems for each traveller who wants to rediscover Hong Kong.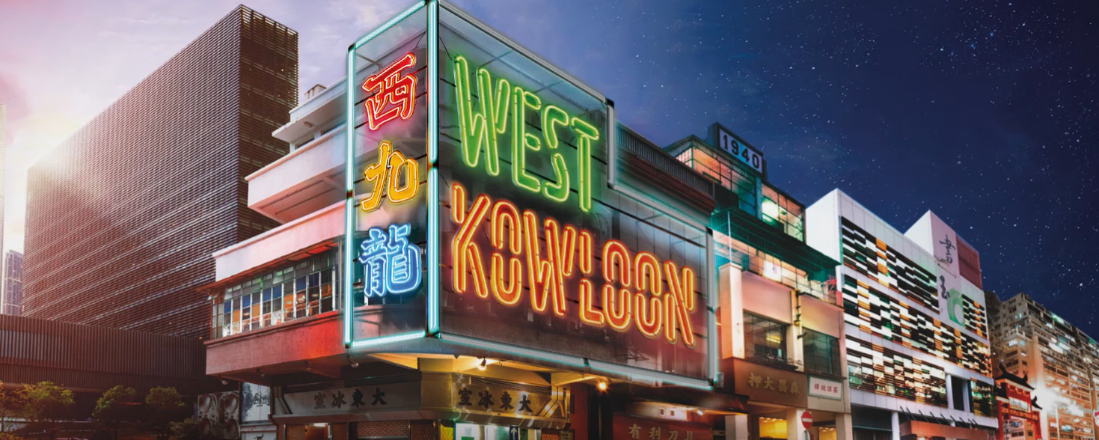 Five themed walking tours, focusing on Heritage & Craftmanship, Cultural Arts, and Culinary Arts, have been created for you to illustrate the unique characteristics of each location and to showcase the offerings for every traveller kind.
Take a tour to the heritage and craftmanship:

Where modern architecture meets history:
There is a surprising amount of history to be garnered from the area's architecture. You can go on a stroll around the streets of West Kowloon, where you can expect to see Art Deco designs, Victorian Gothic giants, Neoclassical structures, and modern architectural masterpieces all in one. From historic to modern, you'll see a transformation. For visitors keen to know more about the transformations, we suggest you visit the Hong Kong Museum of History.
Made by hand: Local treasures of West Kowloon:
Discover Hong Kong's intangible heritage through the alleys and hidden doorways of West Kowloon and discover the local treasures of Hong Kong
Sindart: Sindart is a small store that was established in 1958 that sells traditional embroidered Chinese footwear. These silk-brocade slippers were popular amongst ladies of the upper and middle class, who wore them inside their homes. Sindart's slippers are entirely handmade, with traditional designs infused with modern elements such as pandas and owls, as well as non-traditional flora such as camellia and cherry blossom.
Koon Nam Wah Bridal: Koon Nam Wah, a Chinese bridalwear boutique founded in the 1920s, specialises in highly embroidered dresses and jackets. The patterns are meticulously embroidered by hand over the course of weeks to a year, and are brought to life on silk with gold and silver thread.
Immerse yourself into the world of Hong Kong's Cultural Arts
Whether you are looking for the latest art world or a casual supplier of cultural delights, the West Kowloon neighbourhood offers an astounding range of artistic activities.
The jewel in the crown, M+ Museum: Begin your journey in the West Kowloon Cultural District's heart and soul. M+, Asia's first worldwide museum of modern visual culture will feature 20th and 21st century visual art, design and architecture, moving images, and the subject area of Hong Kong visual culture.
Panoramic View, Sky100: An observation deck unlike any other in Hong Kong, is located on the 100th level of the International Commerce Centre. Sky100 does provide a breath-taking 360-degree panoramic view of Hong Kong from a substantially elevated vantage point.
Familarise yourself with Cantonese Culture, though Opera Xiqu Centre: Turn your gaze to the Xiqu Centre, Hong Kong's main theatre for Chinese opera, for a taste of world-class performing arts which offers the ideal platform for educating new generations and out-of-town visitors on the cultural history of this traditional art form.
Feast your way through delicious local flavours to explore HK's Culinary Arts
If local flavours are your thing when it comes to discovering new areas, West Kowloon will undoubtedly satisfy your cravings You may feast your way through numerous time-honoured, family-run enterprises that have played a part in establishing Hong Kong's gastronomic landscape, in addition to seeking knick-knacks in quirky vintage emporiums.
Great Outdoors of Hong Kong
People yearning for new and epic experiences in the great outdoors have increased dramatically in recent years. However, due to the pandemic, people missed their chance to explore.
Hong Kong is unquestionably one of the most beautiful cities, but there's much more to it than meets the eye. Hong Kong is famed for its skyline, yet mountains, waterfalls, trails, and beaches cover over half of the city, making them great places to explore and unwind.
Island Hopping – Peng Chau Island: Peng Chau, one of Hong Kong's most charming outer islands and well off the usual tourist trail, is about a half-hour drive from Central.
Despite its small size, the island is dotted with Instagram and photography spots — from remains of an old factory, beaches, and temples, to street arts that add vibrancy to this tranquil community.
You'll feel as if you can breathe easier the instant you arrive. This island has an unmistakable aura that emanates serenity.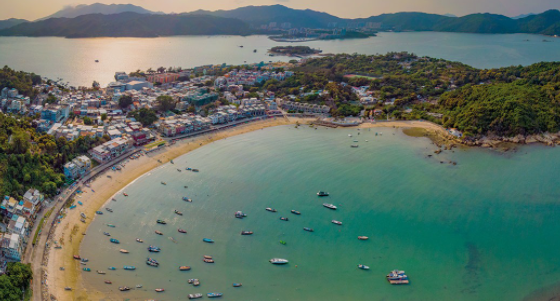 Conquering Hiking Trails – Shing Mun Reservoir: Nestled between Tai Mo Shan and Kam Shan Country Parks, this popular trekking location is a haven for various animals, including butterflies, monkeys, cattle, and even wild boars. Walk along the reservoir roads and paths to immerse yourself in this lovely location surrounded by nature, stopping at the paperbark trees for some Instagram-worthy images.
Adrenaline activities for thrill seekers – Pumping sports: You might want to check out coasteering, which involves climbing, cliff jumping, and swimming around rocky coastal slopes, providing a unique way of experiencing Hong Kong's magnificent shoreline. One of the most popular spots for this water activity is the Sai Kung Geopark coasteering trail which offers majestic rolling hills, hexagonal rock columns, gigantic coastal cliffs, and various exciting jumping points.
Thriving Wellness Scene in Hong Kong
With hunkered-down living, virtual life, and social isolation, the pandemic has hit us hard. Hong Kong, a city filled with energy, offers many opportunities to relax and unwind.
We bring you Hong Kong's wellness scene, which can help you plan your next trip to the city while also allowing you to relax and rejuvenate:
Fight Stress – Tai Chi: Tai Chi is a peaceful martial art that incorporates meditation, body awareness, flexibility, and breathing methods. The slow, synchronized practice dubbed "meditation in motion" is thought to have various mental and physical health advantages, ranging from improved balance and stability to lower blood pressure, pain alleviation, and relaxation. You can join an informal lesson in one of Hong Kong's public parks for free to get a taste of this distinctly Hong Kong experience.
Traditional Chinese Medicine: With Hong Kong's East-meets-West heritage, it's not surprising that Traditional Chinese Medicine (TCM) shares equal importance with its Western counterpart. Holistic clinics in Hong Kong offer medical services like acupuncture (where tiny needles are inserted into acupoints to rebalance your qi) and cupping, an ancient tradition in which a practitioner places inverted glass cups on the meridian points to suction the skin. The vacuum-like sensation is intended to boost circulation, aid detoxification, and relieve stress.
Healing Magic – Forest Bathing: Forest bathing, also known as shinrin-yoku, is a new stress-relieving movement based on the notion that connecting with Mother Nature has renewing and regenerative benefits. We have come with few places for you where you can experience forest bathing

Tai Po Kau Nature Reserve: Tai Po Kau Nature Reserve, a route with densely concentrated clusters of forests, has been praised for its diversity of tree and animal species. As you saunter through the lush green thickets, listen to the trickling of the gorgeous streams and rivers.

Wu Kau Tang Country Trail: Located within the Plover Cove Country Park, this is a casual 2.4-kilometre shaded route that parallels a hilly stream. The old banyan trees and laniferous mangroves transport you back to a time before our modern woes.
Alternate healing – Sound bath: Tibetan singing bowls, which have been used for centuries for healing and meditation, produce a variety of sounds that help to restore the normal vibratory frequencies of damaged and discordant portions of the body, mind, and soul.
Hong Kong is promoting responsible tourism with "Great Outdoors Hong Kong", encouraging locals and overseas visitors to explore the green countryside blessed with serene hiking trails, mountains, grasslands, beaches, or spectacular harbour views from a ferry to an outlying island.
We let them travel virtually by launching "360 Hong Kong Moments" to remind the world of Hong Kong as a tourist destination through a series of virtual-reality (VR) experiences. Taking a thematic sight into account, your journey to Hong Kong will satisfy your natural love and allow you to explore the city's treasure trove!
-Puneet Kumar, (Director HKTB South Asia and Middle East)