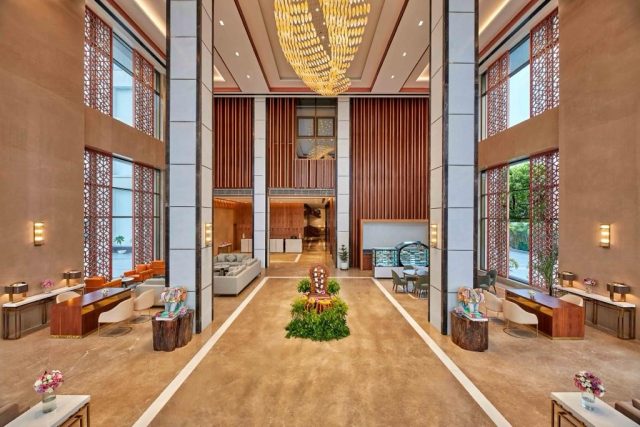 Hilton today unveiled the much-anticipated upscale full-service hotel brand, DoubleTree by Hilton, in the vibrant city of Varanasi. The city, home to historical structures, temples and forts, is also a member of the UNESCO Creative Cities given its cultural prominence. DoubleTree by Hilton Varanasi is conveniently located in the city centre, and has opened under a franchising agreement between Hilton India and JHV Construction Co Pvt Ltd, a well-renowned and prominent business conglomerate in Varanasi. Known for its warm hospitality and commitment to guest comfort, DoubleTree by Hilton has rapidly emerged as a fast-growing brand within the Hilton portfolio. This opening further underscores Hilton's unwavering commitment to expanding its footprint in non-metros and delivering exceptional experiences to travellers throughout the region.
Commenting on the launch, Navjit Ahluwalia, Senior Vice President and Country Head, India, Hilton said, "We are thrilled to announce the opening of our first DoubleTree by Hilton in the spiritual city of Varanasi. The city's rich cultural and historical significance, coupled with the strategic infrastructure boost it has received by the government has made it an attractive tourist destination. DoubleTree by Hilton has been welcoming guests for more than 50 years and is well known for its modern accommodations and the signature warm DoubleTree chocolate chip cookie. We are ready to offer Varanasi's guests exceptional hospitality and contribute to the growing potential of this remarkable city."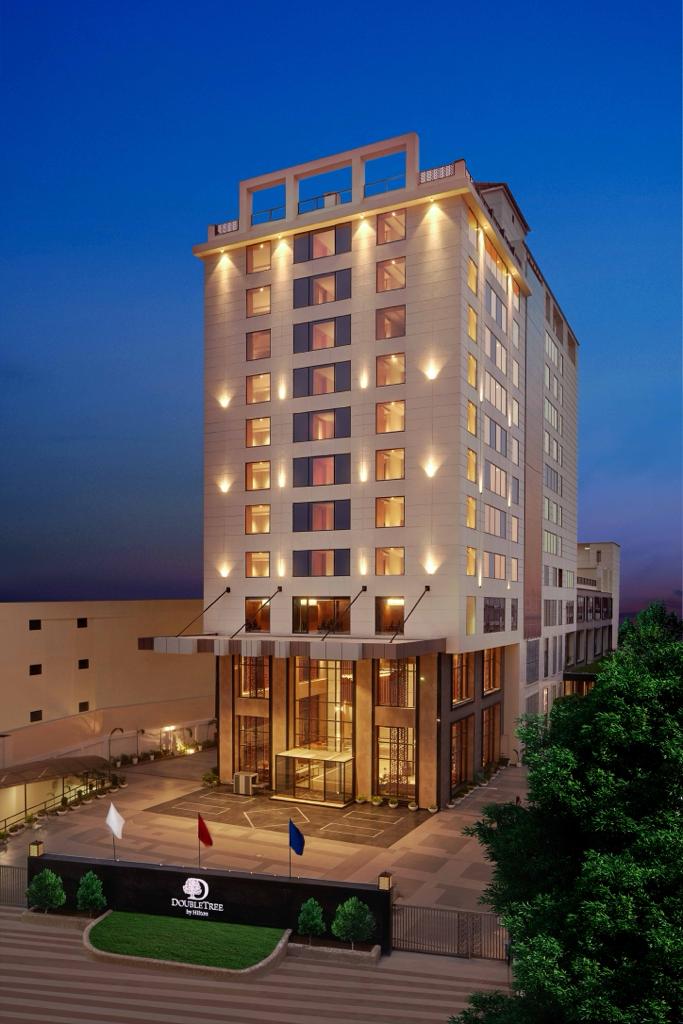 "It gives us immense pleasure to join forces with renowned hospitality brand and be able to leverage Hilton's strong global reputation and network in India," said Hira Lal Jaiswal, Developer, JHV Construction Co Pvt Ltd. The city has seen remarkable tourism surge in recent years, and we have been seeing how the government is working towards creating a tourism circuit connecting prominent Buddhist cities with Varanasi being the gateway city. Hailing from this city, our family is thrilled to contribute to the growing tourism demand by bringing in Hilton's best-in-class services and personalised guest experiences to the city. We are confident that Double Tree by Hilton Varanasi will undoubtedly become a preferred stay option for guests," he added.
Located just 25 minutes away from both the city centre and the airport, DoubleTree by Hilton Varanasi offers modern comfort and convenience in Varanasi. Boasting 144 keys and 20,000 sq. ft of event space, the hotel provides a comprehensive array of amenities. It has an inviting outdoor pool, EV charging points, the city's largest ballroom, a fully equipped fitness centre and a rejuvenating spa. The property has rooms ranging from standard to spacious suites including a grand presidential suite. With an all-day diner and a bar lounge at the lobby level, the hotel offers both business and leisure guests distinct dining options. Located in the central part of India along the holy river Ganges, Varanasi is widely regarded as the spiritual capital of the country as it has birthed religions such as Hinduism and Buddhism and played a pivotal role in their evolution.