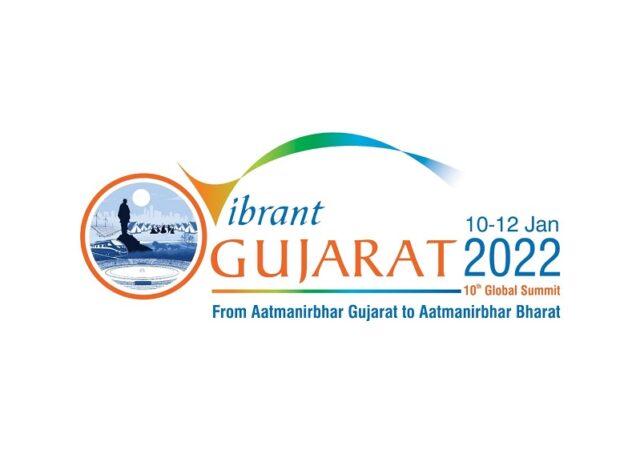 The Gujarat Government on Thursday deferred the mega business congregation Vibrant Gujarat Global Summit (VGGS) 2022 as the State continued to witness a sharp surge in Covid-19 cases with the threat of Omicron looming large.
Prime Minister Narendra Modi, who first conceptualised VGGS in 2003, was to inaugurate the 3-day Summit on January 10 at Mahatma Mandir in Gandhinagar.
This is the second time that the 10th edition of VGGS had to be postponed due to Covid.
The Summit has been held every alternate year since 2003, with its 9th edition concluding in January 2019 and the 10th due in January 2021.
Notably, the government did not consider conducting the Summit online, unlike JP Morgan Chase & Co's annual healthcare conference of January 10-13, which was moved online after several participants raised concerns over Omicron.
On Thursday, after Chief Minister Bhupendra Patel reviewed the Covid situation and the Omicron outbreak in the State, the government decided to temporarily postpone the Summit. It is not decided when the event will be convened next. "There has been a rapid increase in number of cases, including, of the Omicron variant, around the world. In the larger public interest and keeping welfare of all citizens of the State in mind, the Chief Minister has decided to postpone the 10th Vibrant Gujarat Global Summit which was to be held from January 10-12, 2022, for the time being," said a statement from the Chief Minister's Office.
Besides the Vibrant Summit, Ahmedabad civic authorities have also suspended the annual flower-show held on the Sabarmati Riverfront and the International Kite Festival which is a major attraction for kite flyers around the world.
Gujarat's daily cases have jumped four-fold from 1,059 on January 1 to 4,213 on Thursday. The number of active cases has gone up from 3,927 on January 1 to 14,346 on Thursday.
Patel, however, informed that the Summit had received overwhelming response in terms of registrations from the participants, partner countries and foreign delegate visitors. Heads of State and Heads of government from five nations were invited — the Prime Minister of Russia, President of Mozambique, Prime Minister of Mauritius, Prime Minister of Nepal, and Prime Minister of Slovenia.
The 10th edition of the Summit had received partnership from a record 26 countries including Germany, France, Italy, Canada, Australia, Japan, Russia, the UK, UAE, Israel, Singapore, Sweden, South Korea, Netherlands, Denmark and Finland among others.