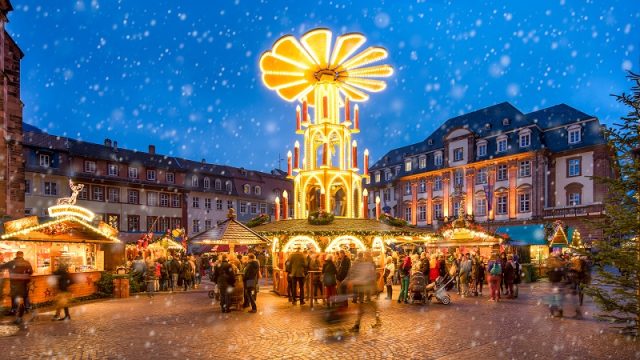 The German National Tourist Board (GNTB) launched its "Season's Greetings from Germany" online campaign a few days ago. In addition to Christmas markets in smaller and larger cities, the focus is on typical German traditions and winter activities in the countryside.
Petra Hedorfer, Chief Executive Officer, said, "For many years, German cities and regions have been in high demand. This is underlined by the latest results of the Anholt Ipsos Nation Brands Index (NBI) 2022: "Historic Buildings", "Vibrant Cities", "Contemporary Culture" and "Cultural Heritage" are particularly influential in shaping our image among potential travellers to Germany. Season's Greetings from Germany' promotes itself to International travellers and our neighboring countries with authentic experiences, also in rural areas. In line with our strategic orientation, we have presented the various Christmas offers on the campaign website, above all from a sustainability perspective."
The "Season's Greetings from Germany" campaign is now being rolled out internationally via social media, programmatic advertising, audio streaming, e-mail marketing and search engines.
The heart of the campaign is the landing page www.germany.travel/en/christmas with selected Christmas markets, sustainable offers, outdoor activities, and as well as traditional customs for which Germany is known worldwide.
Christmas recipes to bake and various Christmas playlists, as well as a winter tour of Germany as a podcast, provide additional inspiration for potential guests for additional inspiration.
Romit Theophilus, Director, Sales and Marketing, India said, ''Christmas Markets in Germany are an incredible and celebrated tradition that dates back hundreds of years. Every year, different German towns and cities hold these events that tourists from India also attend. The delectable aromas of hot chestnuts, grilled sausages, and glühwein, coupled with the quaint architecture that braces each town, make these events worth every minute of your time. Even beyond the Christmas villages, sustainable winter fun awaits, such as snow walks, torchlight hikes or Christmas traditions to join in."