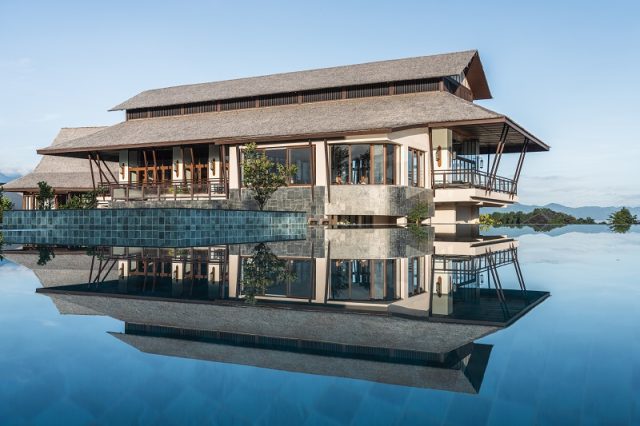 Tucked amidst the backdrop of the majestic Himalayan Mountains, Dusit Thani Himalayan Resort Dhulikhel is a lighthouse of luxury and calmness in the heart of Nepal. This resort is a testament to the fusion of international excellence and local charm. In a recent interview with Kris Panya, the General Manager of the resort, we delved deep into the resort's vision, initiatives, and its promise to redefine the travel experience for both leisure and corporate travellers. 
– Vartik Sethi
A Resort that Transcends Boundaries
Nepal, renowned for its breathtaking landscapes, rich culture, and spiritual aura, has long attracted travellers seeking solace and adventure. However, the hospitality scene in this beautiful country has largely remained untapped by international brands. Panya highlighted this gap by stating, "We are the first international brand to enter Dhulikhel. While it is not new in the local market, it is a novel experience for international travellers. Currently, there are no international brands here, and our aim is to support the local community with our core values, particularly corporate social responsibility (CSR)."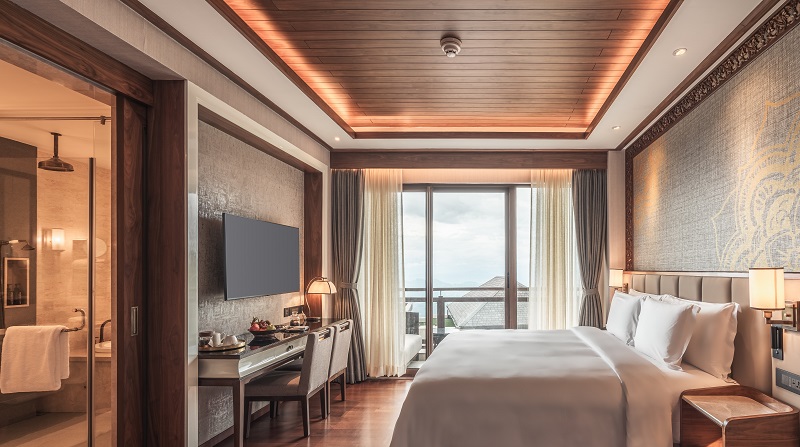 Initially offering 28 elegantly designed rooms, including junior suites and residences, the second phase of development will add numerous keys, totalling 72 by 2024. The resort places a strong emphasis on wellness, featuring Devarana Wellness with tailored activities, an infinity pool, and a view of the Himalayas. Panya expressed excitement about the resort's opening, highlighting their core values of care and commitment.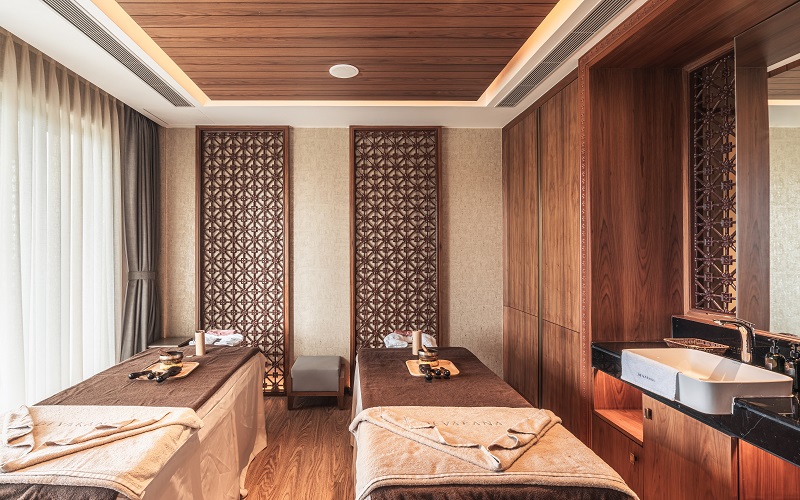 Dusit Thani Himalayan Resort Dhulikhel, Nepal has not only entered the Nepali market but has also become deeply ingrained in the local community. Panya proudly shared, "At present, more than 35 per cent of our staff are locals, with 70 per cent of them having no prior experience in the hospitality industry. We train them from the ground up, nurturing their potential. This has a profound impact on the local economy, fostering a promising future."
Discovering Dhulikhel
Panya elucidated, "Dhulikhel offers not only a scenic backdrop of the Himalayas but also a rich cultural heritage. With attractions like Namo Budha and nearby rafting opportunities, we provide our guests with an array of experiences. Our aim is not just to offer accommodation but to showcase the city's potential as a destination."
Indeed, the resort's commitment to experiential travel is evident. Panya elaborated, "We don't just want our guests to stay; we want them to immerse themselves in the local culture. We organise visits to small villages and offer experiences like afternoon tea with locals. We aim to create authentic interactions between our guests and the community."
Activities Beyond Compare
In response to a question about the resort's plans for guests staying longer durations, Panya shared an enticing array of activities. He said, "Apart from visits to monasteries and the exciting 45-minute drive to the rafting river, we have an extensive wellness program. Guests can indulge in meditation, detoxification, and trekking experiences, including the Namo Buddha Trek. For those interested in the local way of life, we offer opportunities to explore nearby towns, experience local living, and even participate in cooking classes."
A Unique Culinary Journey
The culinary aspect of Dusit Thani Himalayan Resort is an experience in itself. Panya emphasised their commitment to offering an unparalleled culinary journey, saying, "We believe in creating personalised luxury. Our resort boasts its own unique cheese, produced locally with a twist. We collaborate with local cheese factories, infusing specific herbs to create our exclusive cheese collection. This unique offering sets us apart, as we aim to introduce guests to flavors they won't find elsewhere."
Panya further expanded on their culinary initiatives, adding, "We are also venturing into coffee. Soon, we will be serving a special blend of local coffee, further supporting the local community. Our focus is on maintaining a farm-to-table approach, showcasing the finest local ingredients while adding international flair to our menu. Guests can look forward to a fusion of authentic Nepali, Thai, and other international cuisines."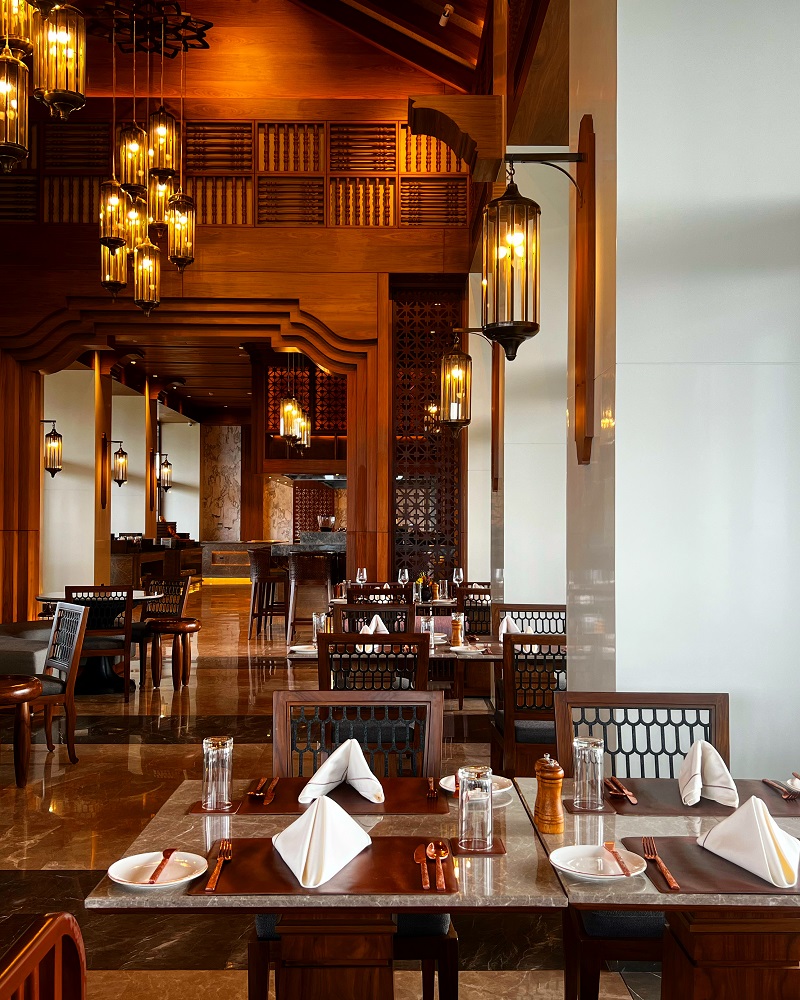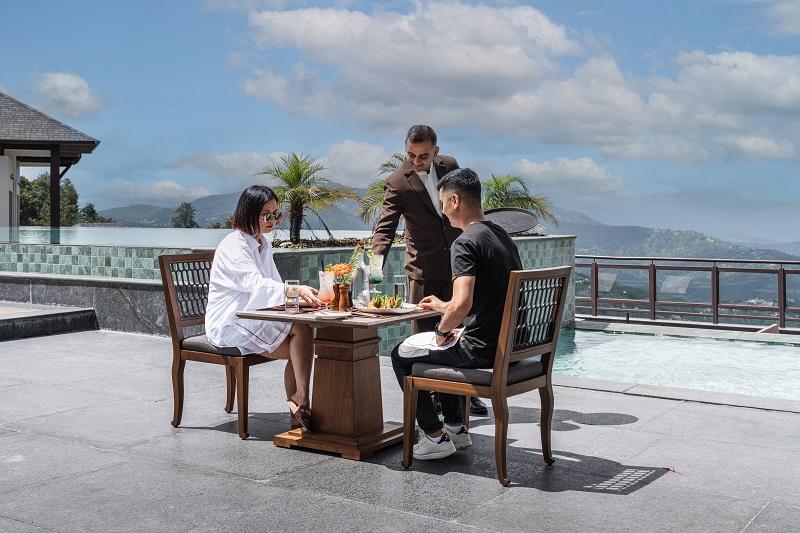 The Thai Street Food Experience
A standout feature of the resort's culinary offerings is their Thai street food experience. Panya explained, "We have a Thai chef who specialises in street food. She has never worked in a hotel before, which is a unique approach in the hotel industry. We believe that true culinary authenticity lies in the streets, and we aim to bring that experience to our guests, even in a luxury setting."
Panya went on to express his passion for authentic culinary experiences, saying, "We believe that a chef doesn't need a hotel background to be exceptional. Good chefs can be found anywhere, from small street-side stalls to renowned restaurants. It's about the passion for food and the ability to create an unforgettable dining experience."
Cross Promotional Initiatives
One of the resort's innovative ideas is cross-promotion with their Middle Eastern and South Asian counterparts. Panya elaborated on this concept, saying, "We want to create a unique journey for our guests. Imagine starting in the deserts of the Middle East and journeying to the serene heights of the Himalayas. It's an imaginative concept, but it exemplifies our commitment to offering distinctive experiences. We believe in providing guests with a seamless and unforgettable journey across our properties."
Positioning for the Indian Market
Dusit Thani Himalayan Resort recognises the significance of the Indian market and is actively strategising to attract Indian travellers. Panya expressed, "India is a market of great potential for us. It's not just about attracting tourists; it's about providing an experience that resonates with them. Our proximity to India, just a short flight away, makes us an accessible destination for Indian travellers. We want them to explore Nepal and its unique offerings."
For Indian travellers, it aims to create tailored experiences. Panya shared, "Indian travellers have diverse interests, and we aim to cater to all of them. Whether it's solo adventurers, couples, honeymooners, families, or corporate groups, we have something to offer everyone. Our diverse range of activities and experiences ensures that each guest can create their own memorable journey."
The MICE Advantage
The resort's strategic location and versatile event spaces, including a grand ballroom and expansive lawns, make it an ideal destination for hosting a variety of events. Panya acknowledged this advantage, saying, "We have the capacity and facilities to host destination weddings, corporate meetings, and other special occasions. Our pristine air quality, amid the natural beauty of the Himalayas, makes us an attractive proposition for hosting international meetings and events."
The Dusit Thani Experience
For an immersive experience at Dusit Thani Himalayan Resort Dhulikhel, Nepal, Panya recommended a minimum stay of three to four nights. He emphasised, "This duration allows guests to fully appreciate our unparalleled luxury, rich cultural experiences, and breathtaking surroundings. It provides ample time to explore not just the resort but also the city of Panauti and its neighboring attractions."
In a heartfelt closing statement, Kris Panya extended a warm invitation to Indian travellers. He said, "I invite Indian travellers to experience Dusit Thani Himalayan Resort Dhulikhel, Nepal. Come, immerse yourself in our unique blend of luxury and local culture. Discover the unexplored beauty of Nepal and create memories that will stay with you forever. We are here to ensure that your journey with us is nothing short of extraordinary."