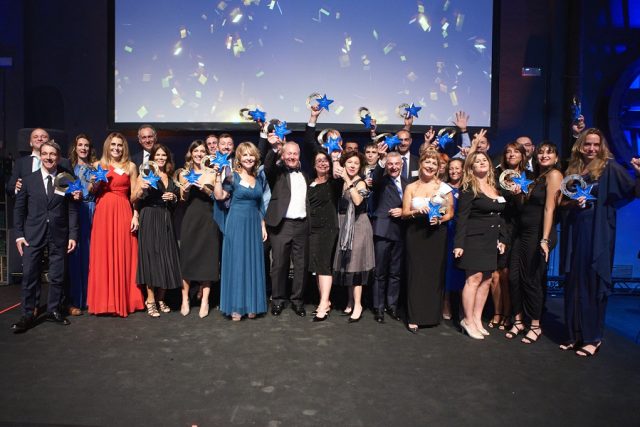 ITA Airways was awarded the prestigious title of "Best Travel Inclusion Initiative of the Year" in the Business Travel category during the awards ceremony of the EMA – European Mission Awards. This year in its second edition, the event took place at the Teatro della Pergola in Florence.
A major event for key players in the world of international Business Travel, the EMA aims to recognise excellence in every aspect of this business sector. In the eight competing categories, a team of experts defines their subcategories and requirements made up of representatives from leading European business partners and travel providers.
Carla Catuogno, Regional Manager Europe, and Gianluca Della Torre, Head of Business Sales Italy, from the ITA Airways Commercial team, led by Emiliana Limosani, ITA Airways' Chief Commercial Officer and CEO Volare, received the award at the ceremony.
"We are very proud to receive this European recognition from the Business Travel community. This is a further confirmation of our teams' commitment at the international level," said Emiliana Limosani. "This award encourages us to continue investing in business travel, a strategic segment for ITA Airways."
"Receiving this important award confirms that we are moving in the right direction. It is a further incentive to continue to improve, investing knowledge and skills in first-class services and initiatives aimed at increasingly enhancing and simplifying the experience on board our aircraft," said Giovanna Di Vito Chief Program Office, ESG & Customer Operations – ITA Airways was born with the aim of guaranteeing its customers a unique travel experience, paying attention to the needs of each and every one. We strongly believe in the value of inclusion and work to develop universal access to air travel."