Dusit International, one of Thailand's leading hotel and property development companies, will continue its expansion in Japan this September with the opening of Dusit Thani Kyoto, a new luxury hotel in the city's vibrant Hanganji Monzen-machi district, only 850 metres from major transportation hub Kyoto Station, which offers seamless travel connections throughout Kyoto and to the rest of Japan.
Building and expanding on the foundation set by Dusit's first hotel in the country, the lifestyle-oriented ASAI Kyoto Shijo, which opened in June, Dusit Thani Kyoto has been thoughtfully crafted to deliver distinctive and remarkable stay experiences for luxury travellers seeking authenticity, exclusivity, and enrichment in the utmost of comfort and convenience.
Located in a peaceful residential area, the hotel has been specially designed to reflect the rich cultural heritage and stunning architecture of Kyoto. Inside, the seamless design direction continues and includes references to another ancient capital – Ayutthaya, Thailand – with subtle nods to the magnificent chedis for which the city is renowned. This unique meeting of cultures further informs the interior design of the 147 meticulously appointed guest rooms, delivering a harmonious blend of timeless elegance and contemporary charm.
Set around a serene and beautiful courtyard, the hotel offers a wide range of facilities for business and leisure, including elegant event spaces for up to 240 guests, a well-equipped fitness centre, an indoor swimming pool, and a signature Devarana Wellness centre. Here, guests will find a unique fusion of ancient Thai massage therapies and traditional Japanese rituals, personalised wellness treatments, and bespoke well-being journeys specially created to help guests de-stress, detoxify, and enjoy deep restorative sleep.
Dining and imbibing at Dusit Thani Kyoto also promises to be an exceptional experience, with a range of enticing options, including a speciality Teppanyaki restaurant, a luxurious tea shop, a stylish basement bar, Den Kyoto, and extraordinary dining experiences crafted by acclaimed chefs Duangporn "Bo" Songvisava and Dylan Jones from Thailand.
Renowned for their commitment to authentic Thai cuisine created with seasonal and sustainable ingredients, Bo and Dylan earned global recognition, including a Michelin Star, at their former Bangkok restaurant, Bo.Ian. Their latest gastronomic concept, Ayatana, at Dusit Thani Kyoto, offers a one-of-a-kind, multi-sensory fine dining experience where the authentic flavours of Thai cuisine meet the finest Japanese traditions, creating unforgettable moments to savour. To complement this distinctive culinary journey, the couple has also created Kati, a unique dessert atelier that offers an innovative take on traditional Thai desserts.
To help guests connect with the culture and spirituality of Kyoto, Dusit's team is on hand to help arrange memorable excursions to nearby attractions such as Nishi Honganji and Toji temples (both UNESCO World Heritage Sites), as well as other popular destinations and hidden gems throughout the city. Swift and efficient travel from Kyoto Station ensures guests can maximise their time and easily explore everything this remarkable destination has to offer.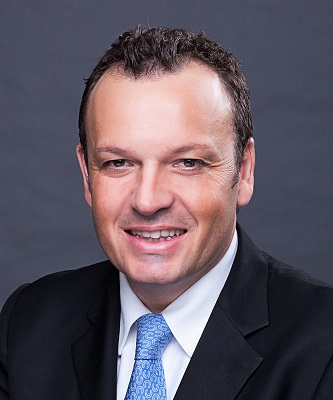 "With our commitment to impeccable service, exceptional wellness and dining experiences, and unique fusion of Thai and Japanese hospitality, Dusit Thani Kyoto is primed to be a haven for luxury travellers seeking a harmonious blend of cultural appreciation, culinary indulgence, and ultimate relaxation," said Gilles Cretallaz, COO, Dusit International. "Our prime location near Kyoto Station ensures our guests can effortlessly navigate and discover the rich cultural heritage, iconic landmarks, and hidden gems that Kyoto offers. Whether it's visiting the revered Nishi Honganji Temple or venturing further to explore the serene bamboo groves of Arashiyama or the historic charm of the Gion district, we're delighted to provide a luxurious base for a memorable exploration of Kyoto's treasures, ensuring guests can make the most of their visit –and enjoy a total Kyoto experience."