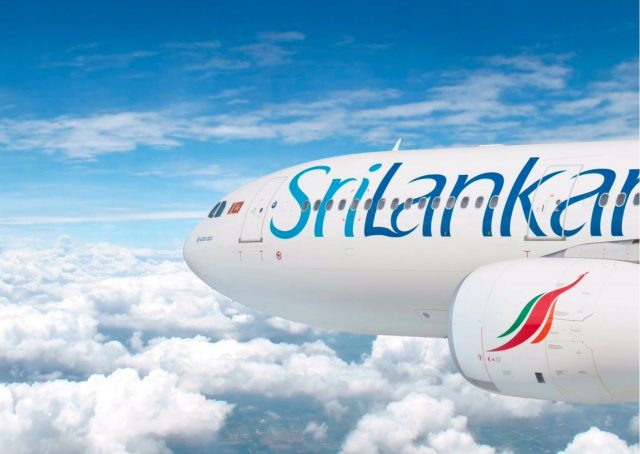 The regional manager of SriLankan Airlines for India, Bangladesh and Nepal, V Ravindran, on Friday said the island nation was recovering well from the economic crisis and the carrier was looking to add more destinations, especially in India.
He added that Lanka's national carrier was looking forward to operating at its pre-pandemic frequency.
"We are interested to operate in any destination in India because it gives us volume potential and revenue as well. At the moment, we are trying to restore our pre-pandemic frequency to all the places where we were operating," Ravindran said.
He added, "In India, we used to operate at 11 destinations in the pre-pandemic era. Currently, we have nine destinations after we discontinued Kolkata and Coimbatore. So we want to see how fast we can recommence to those places. Ahmedabad, Calicut and Goa are also in our plans. We are also looking at Odisha and other lucrative markets."
"Currently, we are operating 83 flights a week to Delhi, Mumbai, Bengaluru, Hyderabad, Cochin, Trivandrum, Chennai, Madurai and Trichy," he added.
"We are operating in almost 126 countries. We are strong in South Eastern destinations. We also operate in London, Paris, Frankfurt and the Middle East. In the United Arab Emirates, we cover Dubai, Abu Dhabi and Riyadh, Dammam, Jeddah and Doha, among other destinations," the regional manager of SriLankan Airlines told ANI.
"Currently, we are constrained with regard to the number of aircraft. But once we get our fleet in the right size, we want to bring back the pre-pandemic frequency with which we operated in India, which was more than 110 flights a week. We have recommenced almost 80 per cent of flights with 83 flights a week. We are looking for more destinations where we can get more revenue," he added.
Sri Lankan Government and Sri Lankan Tourism Promotion Bureau have announced a plethora of initiatives to attract more tourists to the country, he informed.
He stated further that the Sri Lankan economy was recovering from the debilitating economic woes and limping back to normal. Last month, the Travel Agents Association of India hosted their 67th annual Conference in Sri Lanka where more them 500 delegates participated and experienced what Sri Lanka can offer in Tourism and Hospitality, he informed.
"Sri Lanka is recovering well and tourism is one of the largest sources to increase foreign exchange reserves. From the Sri Lankan government to Tourism Promotion Bureau and SriLankan Airlines, everyone is making an effort to woo tourists to the country from across the world. But India remains our closest market," Ravindran said.
He added that Odisha is one of the prominent markets in eastern India and SriLankan Airlines was looking to connect to new destinations in Odisha.
However, the carrier doesn't have any specific timeline as of now with regard to launching flights to Odisha, he added.
He said India and Sri Lanka have lots of similarities in terms of religion and culture which can play an important role in boosting tourism between the two countries.
Source: ANI