With a history dating back to 1889, the Rhaetian Railway is Switzerland's leading meter-gauge railway. Listed as a UNESCO World Heritage site, its core products – the premium panoramic trains "Glacier Express" and "Bernina Express" are marketed globally. The Rhaetian Railway serves a number of major tourist destinations, such as St. Moritz and Davos. Sebastian Blaettler, Market Manager – Asia-Pacific, Rhaetian Railway, was recently in India to meet and greet travel trade partners and help them successfully promote their products, thereby providing Indian travellers with an outstanding travel experience of pristine and picturesque Switzerland. In an exclusive interview with TTJ, Sebastian shares more about these iconic train journeys in Switzerland.
– Sonika Bohra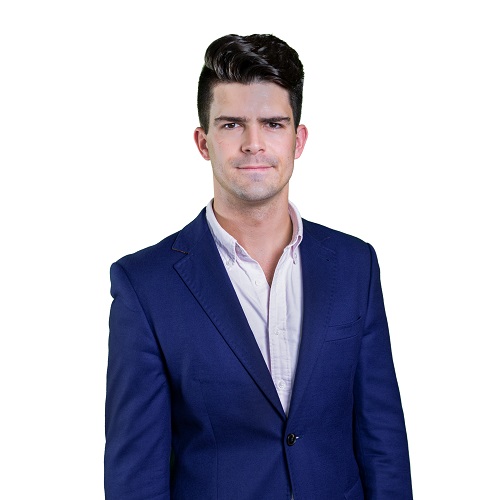 Q. How important is the India market for Rhaetian Railway?
Rhaetian Railway has two major products: The Glacier Express connects Western Switzerland with Eastern Switzerland, whereas the Bernina Express connects Eastern Switzerland with Italy. The India market, like the other markets in the Asia-Pacific region, is still growth market, which means the numbers are already there. A large number of FITs are travelling on our network from these regions. Even before the pandemic, the Asia-Pacific region was on our growth markets list, and year on year, the bookings have increased. It is clear that after COVID, these markets will pick up again, which is why we are investing in the market and visiting agents on a regular basis.
Q. Train journeys in Europe are an exciting concept for travellers across the world. How unique or different are the journeys of the Rhaetian Railway from other rail operators in Europe?
Travel agents who are new to our products perceive train journeys as just another mode of transportation. However, at Rhaetian Railway, we clearly focus on touristic products. Glacier Express and Bernina Express are premium panoramic train journeys. With a part of the network of Rhaetian Railway featuring in the UNESCO World Heritage Site, we have this touristic significance attached to us. So, this is one of the highlights in the itinerary of Glacier Express and Bernina Express. It is the most significant selling feature for us.
In terms of scenery, it cannot be compared to any other rail journeys in Europe, especially on the Bernina Express, where one travels to the highest crossing of the Alps at 2253 meters. It means one can see the glaciers and the eternal ice all year round. At the same time, one travels from the Italian-speaking region to the German-speaking region, so you see a lot of diversity just condensed down into two hours. I definitely think it's one of the most iconic rail journeys in Europe.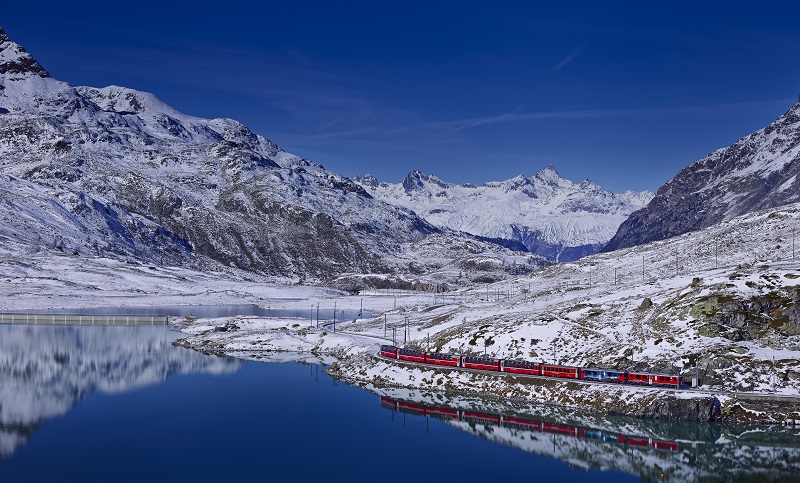 Q. Among your rail experiences like Glacier Express, Bernina Express, etc., which are the most popular with the Indians?
The Glacier Express route is longer than Bernina Express, but it depends on where Indians want to visit in terms of the itineraries. As Glacier Express runs from Zermatt to St. Moritz, it is more popular for people staying in Zermatt. On the other hand, Bernina Express connects Switzerland with Italy; it is more popular with travellers who want to travel from Italy to Switzerland. It depends on the choice of the customer. However, a part of the stretch of Glacier Express and Bernina Express is the same, and it runs on this UNESCO World Heritage route. We also have quite a few brands under our umbrella which customers choose depending on their choice of itinerary.
Q. What are your current marketing initiatives with your travel trade partners in India? Are you looking at expanding your travel partner network in India?
We have a selection of travel trade partners who may book directly through us or have access to our system. Many of our travellers also have a Swiss Travel Pass, and we are looking forward to expanding our network. For direct collaborations, we primarily focus on travel agencies that specialise in Switzerland or those who have strong rail expertise. In terms of our marketing initiatives, we are beginning to understand that many of our agents must have lost touch and knowledge of our products because of the pandemic, and it is important to get back on track with them. Our India representative, Kunal Kothari, has a lot of first-hand product knowledge, so we constantly strive to educate our trade partners on our products, the Swiss Rail Travel System, and those promoting the Swiss Travel Pass. We are always looking for a win-win situation for all our stakeholders.
Q. The Rhaetian Railway is known for its selection of culinary and historical experiences. Can you throw more light on these offerings?
Onboard our trains, the gastronomic experience is a key differentiation. The Glacier Express provides full meal service as well as something truly unique and local. We also offer "Excellence Class," the first and only luxury travel pass in Switzerland. Travelling between Zermatt and St. Moritz in the Excellence Class takes eight hours, and during that time, passengers can enjoy premium environmental service. A seven-course meal with local wine pairing is included in the package. It is strictly limited to 20 seats per way per day, which means it is only available in one carriage of one train. This service naturally distinguishes the Glacier Express from the norm.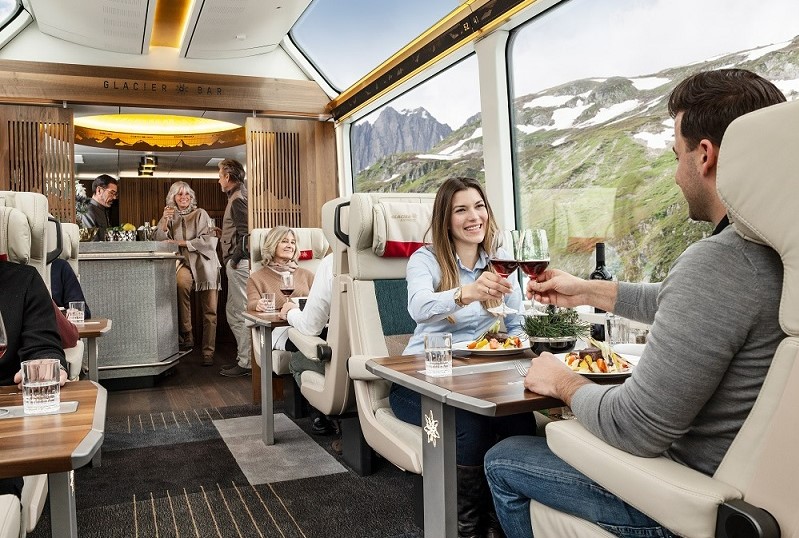 Passengers in the first and second classes of the Glacier Express can pre-book their meals. It's included in Excellence Class. The best part is we also offer one Indian option in the meal. In the main course, we have Indian veg and Indian non-veg option. While the rest of the menu is international, one Indian main course is always there, to the delight of Indian customers. Also, starting this year, every passenger on the Bernina Express gets an exclusive gift, a tin box in the shape of the Bernina Express for each passenger, in collaboration with Lindt.
The historical experiences are woven throughout the train journey. The reason behind being credited as a UNESCO World Heritage Site was because of the pioneering engineering spirit when the line was built and how it's embedded into the landscape. Our first rail route started in 1889. The last route to open was in 1914, so even that has a history of more than 100 years old. We also have a small railway museum located along with our railway network. This small boutique museum covers the history of the Rhaetian Railway. We have found an increase in international tourists visiting this museum.