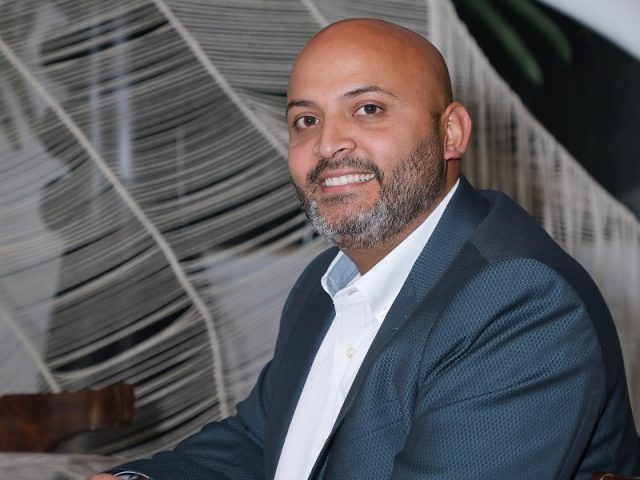 Established in 2010 in Atlanta, Discover Destinations is a receptive tour operator, catering to the special needs of the Indian traveller and the finer nuances to make travel within the USA simpler and hassle-free. TTJ spoke to Umang Malbari, President, Discover Destinations, on his recent visit to India to know more about his expectations and experiences from the India market and his company's roadmap for the future.
– Gurjit Singh Ahuja
North America holds a great allure for the India travel market. USA and Canada primarily lead the charge and have always been high on the aspirational list. May it be for tourism, studies, business, work or even immigration.
Almost five hours of flying time from the east coast to the west coast, the USA is a huge geographical entity and spread over four time zones. Travel within the USA for a first-time traveller can be quite an intimidating experience. Hence, the need for local expertise to guide you and hand-hold you through your endeavours makes your travel experience smooth and hassle-free.
As Umang explains, "Focus on the India market was the ideal choice for Discover Destinations. I was born in India and grew up in Mumbai and moved to the US at an early age, I knew and understood the Indian perspective and saw India as one of the fastest-growing economies in the world and possibly surpassing China in terms of inbound so we stay committed and focused on India as our largest source market."
Discover Destinations is perfectly placed to handle all segments of travel into the US, from FIT, Family Groups, MICE Groups, Student Travel, Budget Travel to top-end Luxury Travel. In its 12 years of catering to the India market, Mumbai was the largest market pre-pandemic, but post-pandemic Gujarat has emerged to be on the forefront and now North India with the opening of the New Delhi office headed by Veena Robinson, has established a strong presence and is targeting high-value business and making inroads into student, MICE and even VFR traffic.
In terms of yield per passenger, Mumbai stands out in the FIT market both in terms of numbers and yield, and Delhi is strong in the MICE segment. Umang explains, our average FIT guests look at 10-14 days' itineraries and the MICE groups are usually in the 4-5 night segment targeting two cities with average spends from 800 to 2000 US$ per person. The average size of MICE groups pre-pandemic, used to be 80-100 pax post-pandemic things have changed and sizes now are in the 30-40 pax group size.
"Fresh visas are now a big challenge with a long waiting time, so primarily the current market is limited to holders of existing visas. Hopefully, the situation will improve both on the visa front and the airline front and we will soon be handling big MICE groups of 400 plus pax as we have handled in the past," reiterates Umang.
Talking about their business mix, Umang explains that India is their biggest source market and accounts for almost 85 per cent of their revenues but they have made rapid inroads into the GCC market, South East Asia and the UK.
Being a company that specialises in the India market the emphasis is on clearly understanding and delivering on the Indian customers' needs, as a company with Indian management and an India sales presence they work towards managing customer expectations and sensitising them to the ground realities as they exist in the USA. Food is a very important and integral part of any holiday and they ensure that the Indian customers' dietary preferences are best accommodated even for FIT customers. The Discover Destination team guides guests to Indian restaurants within walking distance of their hotels and even assists with food delivery services. Their team speaks Hindi, Gujarati and some South Indian dialects, and this ensures a comfort zone for their clients.
Schools in India have shown great interest in student programmes from Kennedy Space Center and Space Camp in Huntsville and also college visits, where students visit different university and college campuses to shortlist the ones best suited for their wards.
Speaking about growth from India market, Umang is optimistic about doubling their numbers year on year starting 2023, given that the visa issuance situation gets sorted out soon.