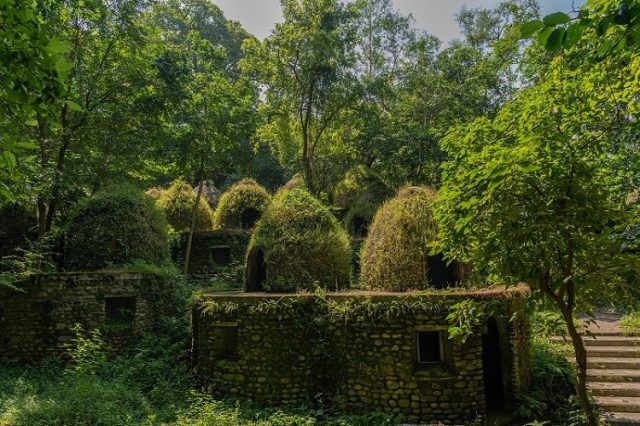 The Beatles Ashram, also known as Chaurasi Kutiya (84 huts), once a prominent center for spreading Maharishi Mahesh Yogi's Transcendental Meditation, is scheduled for a comprehensive makeover. Collaborating with the Department of Forests, the Uttarakhand Tourism Department is dedicated to restoring this historic destination to its former glory.
Maharishi Mahesh Yogi's Transcendental Meditation Techniques are taught across the globe through Transcendental Meditation Teachers and Centres. Maharishi also introduced to the World, "Yogic Flying" and called it "From Meditation to Levitation", a state of higher consciousness in which the practitioners can raise themselves above the surface in a sitting posture.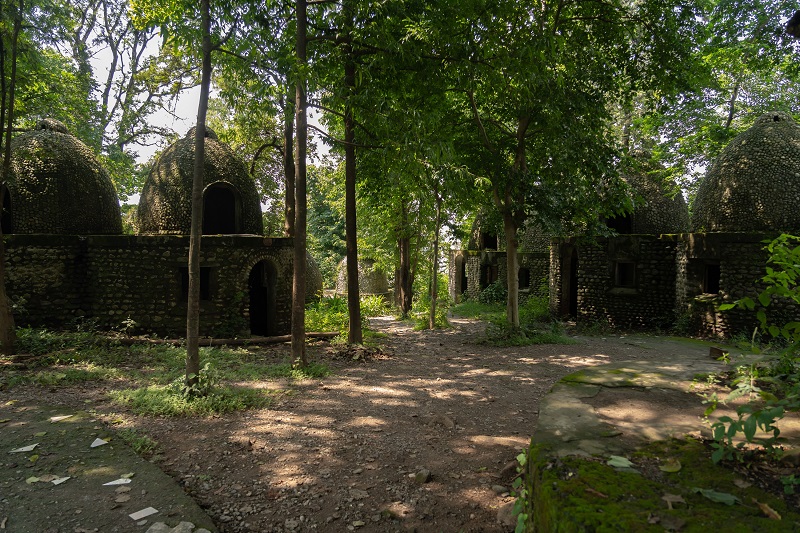 Maharishi, who took the land on lease from the Department of Forests, Uttar Pradesh in 1963, developed the centre and named it the International Academy of Meditation. Some devotees also called it Shankarcharya Nagar. The center was much futuristic in design providing the basic comforts that international travellers need, yet merging with the elements of nature required for meditative practice. The Kutiyas or Domes were of different sizes and provided natural ventilation.
Attracting scores of popular international figures in its heyday, the Ashram was visited by the likes of Beatles, Beach Boys, Mia Farrow and Donovan.
The centre was a popular meditation center throughout the 1970s and 1980s and fell into disarray after the lease got over. Over the years, the Kutiyas (Huts) have witnessed grafitti from Beatles lovers.
Uttarakhand Tourism Development Board (UTDB) has roped in the services of leading design Consultancy firm, HCP Design, Planning and Management Pvt. Ltd (HCP) to provide a Vision Document, Master Plan, Architectural and Engineering Designs for the Ashram.
The aim of the project is to redevelop the place as a state-of-the-art heritage site providing wellness, hospitality, arts and culture. The department aims to restore the lost glory of the place and spark public curiosity both locally and globally.
The facility shall not only provide an insight into the history of the original complex but also provide the visitors with a holistic wellness experience for which Rishikesh is known for.
When the center will be redeveloped, it will draw Maharishi's followers, fans of popular international musicians, researchers and wellness seekers from across the globe. The center will also become a hub of cultural and art activities showcasing dances, music and other arts from all across the globe.