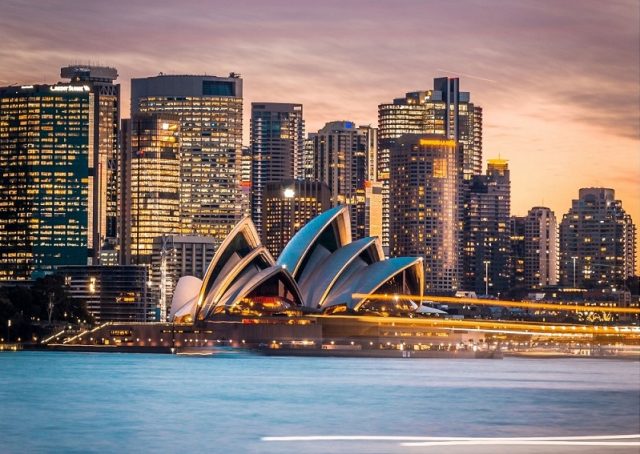 Beginning July 1, Indian graduates studying in Australian tertiary institutions will be able to apply for work without visa sponsorship for up to eight years.
In addition, the allowable work-hour cap for international students will be increased from 40 hours to 48 hours per fortnight, along with a two-year work visa extension.
Earlier this month, India and Australia signed a migration and mobility partnership pact to open up opportunities for students, academic researchers and business people.
Coming under this pact, the Mobility Arrangement for Talented Early-professionals Scheme (MATES) will make 3,000 annual spots available for young professionals from India, allowing them to spend two years in the country without requiring visa sponsorship.
As a temporary visa programme, MATES includes graduates from recognised Indian universities with degrees in specialised fields of study.
The eligible fields of occupation for the MATES Visa, include engineering, mining, financial technology, artificial intelligence, information and communication technology, agricultural technology and renewable energy.
To be eligible for the MATES visa program, candidates must be below the age of 31, should have obtained their education from a recognised and verified university, and must be at the early stages of their careers.
The fee and visa processing time for the MATES visa is yet to be announced.
Australia said this April that it intends to overhaul its immigration system to speed up getting highly skilled workers into the country.
In a bid to lure skilled migrants, the government said the visa process for high-skilled professionals will be made swift and easy, and steps would be taken to retain international students.
Also, starting July 1, the allowable work-hour cap for international students will be increased from 40 hours to 48 hours per fortnight, along with a two-year work visa extension.
The revised cap will help international students to support themselves through their studies, while maintaining study as the primary purpose of their visa.
Student visa work restrictions were relaxed throughout the pandemic, and they were completely removed in January 2022 to allow primary and secondary student visa holders to work over their normal limit of 40 hours per fortnight to address workforce shortages.
The government also announced that a two-year extension of post-study work rights is available for international graduates with select degrees that are in areas of verified skill shortage.
This extension will give eligible international higher education graduates an additional two years on their Temporary Graduate visa (subclass 485). The extension is in addition to the existing additional one to two years of work rights for eligible students who study, live, and work in regional areas.
For select Bachelor degrees, post-study work rights will be increased from two to four years, three to five years for select Masters degree, and four to six years for all doctoral qualifications.
There are 1,00,009 Indian students studying across various Australian universities, according to a 2022 Ministry of External Affairs data.
Source: IANS