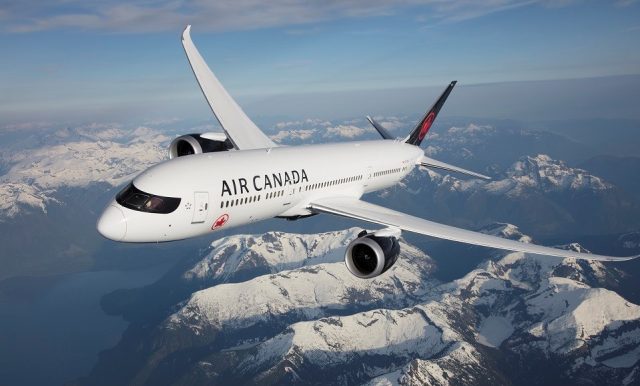 Air Canada has resumed its daily seasonal service between Mumbai and Toronto, operating via London Heathrow until March 16, 2024. This route marks Air Canada's third service from India and complements the airline's existing year-round services from Delhi to Toronto and Montreal.
The resumed service between Mumbai and Toronto will be operated with state-of-the-art Boeing 787-9 aircraft, accommodating 298 passengers, with a choice of three classes of service: Economy, Premium Economy, and Air Canada Signature Class, which offers customers superior comfort and convenience in an exclusive cabin, with spacious lie-flat seating, personalised service, fine cuisine, extra baggage allowance and access to priority airport services. All flights are timed to optimize connections with Air Canada's extensive North American network. Seats are available for booking at aircanada.com, via the Air Canada App, Air Canada's Contact Centres and travel agencies. Seats are available for sale now at aircanada.com, via the Air Canada App, Air Canada's Contact Centres, and travel agents.
"We are pleased to resume our daily seasonal service between Mumbai and Toronto via London Heathrow," said Arun Pandeya, Air Canada General Manager India. "This route provides greater travel choice for our customers in India, with access to our Toronto hub and beyond to destinations across Canada, including Vancouver, Montreal and Calgary. Customers can also benefit from convenient connections at London Heathrow to flights across the United States operated by our Star Alliance partner United Airlines, including, Boston, Denver, Chicago, Houston, Los Angeles, New York/Newark, San Francisco and Washington."
U.S. Customs pre-clearance
Travelling to the U.S. with Air Canada is seamless when connecting in Canada. Customers departing from India are not required to collect their bags during the transit process and can pre-clear U.S. Customs and Immigration in Montreal and Toronto. Air Canada's network and schedule are built to connect its customers quickly to their final destination.
International Services
Air Canada's international services onboard widebody aircraft offer a choice of three cabins: Air Canada Signature Class featuring lie-flat individual pods, Premium Economy featuring larger seats with additional leg room and premium services, and Economy featuring complimentary Chef-inspired and designed meals, wines, and beverages. All cabins have award-winning inflight entertainment screens at every seat with hours of complimentary onboard entertainment and the opportunity to purchase wi-fi connectivity. Additionally, for all Air Canada Aeroplan members there is free texting onboard wi-fi-equipped aircraft.
Air Canada has 27 Maple Leaf Lounges located in North America and worldwide for eligible customers.
Air Canada's onboard services on international flights showcase some of the best cuisine Canadian culinary talent has to offer with Air Canada's panel of celebrity chefs, including renowned Montreal chef Jérôme Ferrer and award-winning, Vancouver-based chefs David Hawksworth and Vikram Vij. Complementing the culinary journey is a selection of top wines chosen by leading Canadian sommelier, Véronique Rivest.
All customers have the opportunity to collect and redeem points with Aeroplan, Canada's leading loyalty program, when travelling with Air Canada, and eligible customers have access to priority check-in, Maple Leaf Lounges, priority boarding and other benefits.