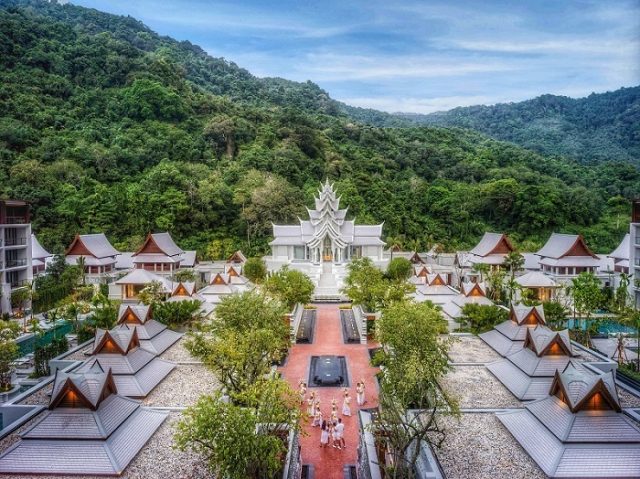 Bjorn Courage joined InterContinental Phuket Resort in 2018 as the pre-opening General Manager and opened the resort in October 2019. He sees great potential in this Thai architectural-inspired luxury resort and the destination, Kamala Beach. With his vast experience working with multiple luxury international brands across countries, he has bought considerable hospitality expertise at the resort. He is still keen to enhance the outlook of the flagship property in Phuket. Bjorn foresees the resort to rise as the preferred luxury destination within Phuket, which delivers an unparalleled holiday experience to all the guests.
– Prashant Nayak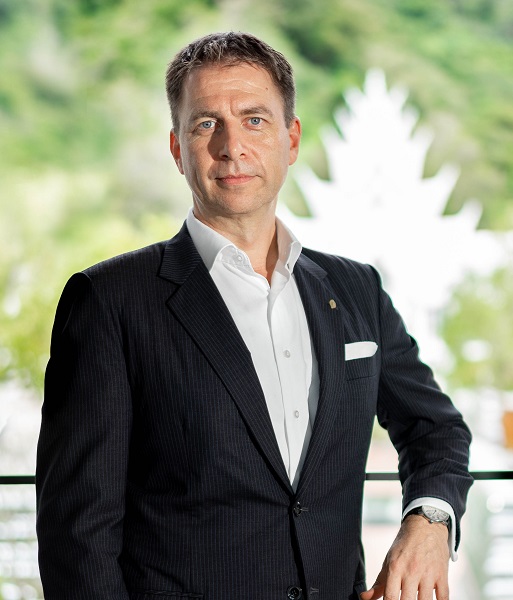 In 2021, Bjorn was elected President of Phuket Hotel Association, a non-profit organisation with 72 member properties on the island. During this initial recovery period in Thailand, he has been proud to serve their member hotels, community, and destination to the best of his ability. He further strives and continues to evolve the great work done by the association, working groups, and member hotels to date, especially regarding their association's four key pillars: Destination Marketing, Environment & Sustainability, Education, and Government Liaison.
Phuket is among the world's finest beach destinations, with fine white sands, nodding palm trees, glittering seas, and lively towns. Phuket is blessed with more than 30 amazing beaches to choose from. Patong Beach, Kata, Karon, and Kamala, where they are located, have always been the most popular, but the north of the island reveals some hidden gems for travellers searching for a private atmosphere. It has something for a wide array of tastes and budgets, with several activities and sightseeing options, an eclectic choice of dining, and plenty of partying options.
At the InterContinental Phuket Resort, their occupancy has only seen an upward curve since the beginning of this year, and they have a good mix of both domestic and international travellers. As Thailand and many more countries ease restrictions, they are witnessing a healthy surge in international travellers.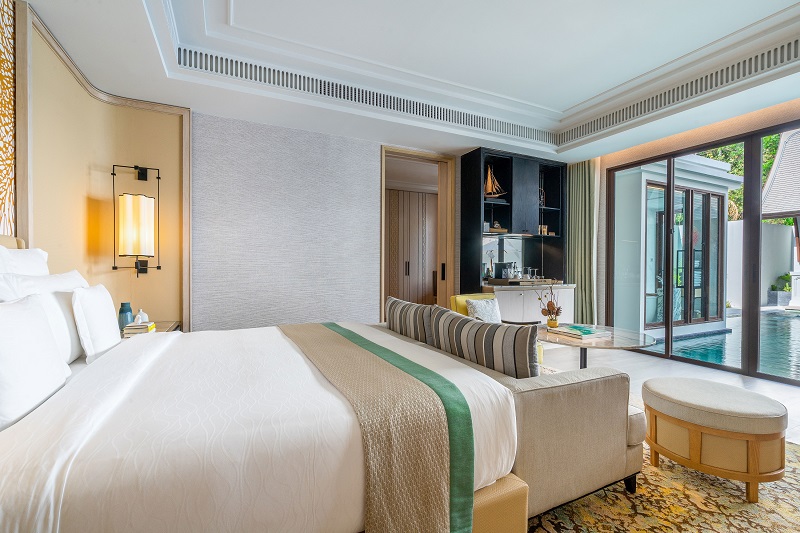 The InterContinental Phuket Resort is unique in many ways, particularly in the design concept. They have created on a vacant land a visual and architectural representation of 'Thai-ness.' The hotel became a platform to re-tell the 'Traibhumikatha,' the oldest Thai book, which sets out an explanation of three planes of existence as per Thai mythology – Underwater world, Human World, and The Heaven. Renowned Thai artists have re-interpreted the Traibhumikatha (Thai mythological story) through painting and sculpture from many perspectives, and they are displayed throughout the resort.
Bjorn shares, "We offer 221 exquisitely appointed rooms, suites, and villas over an expansive land extending from the beachfront to the hills of Kamala, with amazing views of the Andaman Sea, and surrounded by tropical mountains. All guest rooms offer breathtaking views of the ocean, the lagoon or the surrounding mountains and the very best in luxurious amenities. We have many things to offer to the visitors. Five restaurants, six crystal clear pool options, spa treatments, tennis courts, Planet Trekkers kids club, to customised excursions for families/couples/solo travellers."
The resort's restaurants include Jaras, a modern Thai cuisine restaurant, perfectly combining traditional service and stunning views of the Kamala beach for an unforgettable experience. The Pine Beach Bar is a vibrant, sophisticated, and chic beach bar and lounge, while the Sunset Beach Bar is well known for its exquisite pizzas, Sunday brunch, and specially crafted cocktails. The Devas' Lounge is a luxurious and impressive venue with an authentic high tea experience, and Tengoku offers veritable Japanese cuisine inspired by the ancient techniques and presentation of Osaka's cooking masters and brought to you with a contemporary and fun twist. The marketplace-inspired dining venue, Pinto Restaurant, offers lavish buffet breakfasts to freshly prepared lunches and dinners, thus offering exquisite dining experiences throughout the day.
Guests who wish to stay longer than five nights have a Stay Longer and Save or Resort Long Stay offer, which provides up to 20 per cent discount and value ads like breakfast. For MICE and weddings, they have tailor-made solutions which are carefully crafted basis the individual needs of the client.
The pandemic has changed the way the world now makes purchases and showcases its products and presence. The focus has shifted lock, stock, and barrel to the digital world. Bjorn explains, "From the dream phase to advertising to purchase, the customers now prefer everything on their fingertips and fast. Hence, our marketing strategy is steered in that direction as well. In addition, the age-old way of doing marketing, hearing from our guests, is still relevant and valid to retain our loyal guests and also to bring in new businesses. The channel of communication has changed to digital but the philosophy is the same."
Speaking about the India market, Bjorn said, "As the India market is coming up as a top feeder market to Phuket, the InterContinental Phuket Resort has been working to grow more awareness of the brand and the resort in the Indian market through key opinion leaders, business partners, partnerships, and celebrities."
InterContinental Phuket Resort's goal is to help shape the future of responsible travel with those who stay, work, and partner with them. They support their people and make a positive difference to local communities while preserving the planet's beauty and diversity, not just today but long into the future.
For this purpose, the resort is involved in many projects that have helped and continue to improve the community, such as partnering with 'Oceans For All Phuket Foundation' and 'Head Start International School' for a monthly contribution to the 'License to Clean 001' project, the world's first eco-friendly coastal cleaner catamaran invented from 100 per cent of recycled plastics. The catamaran will collect rubbish daily at Kamala Beach's waterfront before reaching the shore. They have also partnered with 'Scholars of Sustenance Thailand (SOS)' for food donations to villagers by preparing 500 meal boxes to distribute to their Kamala village community on World Food Day. They aim to relieve the food hunger and have zero hunger in their community. They also support the local community by donating life bags for people who need them, educating the local kids on sustainability by giving recycling turtle bins to the local school, and organising regular beach clean-ups.
When asked about some noticeable and upcoming trends that he has witnessed in the Thai hospitality sector, Bjorn says, "In over two years with COVID-19 restrictions, I have seen many upcoming trends like the rise in sustainable travellers. Travellers are now conscious of sustainable tourism. They prefer to stay in a resort/hotel where they can participate in various activities like giving for good, community service, beach cleaning, associating themselves with green travel, etc. Travellers today are more concerned about hygiene, safety, and local experience. The guests tend to look for a resort/ hotel that can offer hygiene and safety together with a variety of entertainment activities. Wellness is another trend that is making waves. Holistic wellness focusing on mind, body, and soul is something customers are looking for to get away from their daily stress."