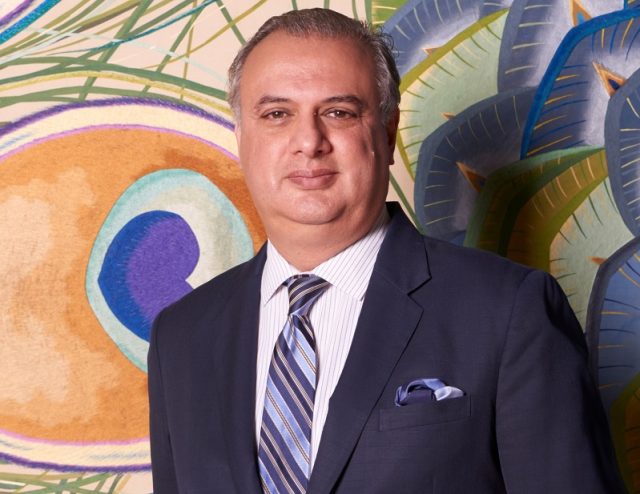 Zubin Songadwala has been entrusted with the responsibility of overseeing ITC Hotels' operations in the Southern and Eastern regions of India. He will also be helming the launch of ITC Ratnadipa in Colombo, ITC Hotels' first foray into the global hospitality space.
In his role as Vice President for the South and East, Zubin will play a pivotal role in driving operational excellence across all ITC Hotels, Welcomhotels and all other potential properties under the Storii and Mementos umbrella in the states of Kerala, Karnataka, Andhra Pradesh, Tamil Nadu, West Bengal, Orissa, Bihar, and Jharkhand.
An alumnus of the Institute of Hotel Management in Mumbai and a graduate of the ITC Hotel Management Institute, Zubin Sondadwala's journey with ITC began at ITC Windsor in Bangalore. He has held various senior leadership positions pan-India at ITC Hotels in Agra, Delhi, Kolkata, and Mumbai.
His extensive experience shines with credentials from L'Ecole Hotelier-Switzerland and a stint in the pre-opening team at the W – Seoul, South Korea. Zubin has received numerous awards, including recognition from EazyDiner, Foodie, and the BBC FoodFood award for General Manager of the Year, IHC London and IIHM Hospitality for a Cause Award for Outstanding Achievement and Contribution in the field of Hospitality, among others.
During the height of the pandemic, Zubin demonstrated exceptional leadership and empathy, effectively guiding his teams and ensuring the seamless operation of the hotel.
Zubin Songadwala is known for his unwavering commitment to quality and precision in hotel operations. His astute sense of planning, attention to detail and focus on motivating the vast pool of talent has earned him great admiration across the chain. He is dedicated to nurturing and sustaining the highest standards while building and maintaining meaningful relationships with guests and associates.
Driven by creativity and a passion for promoting 'local', Zubin is highly regarded by his teams for his exceptional people skills, his ability to inspire associates, his outstanding leadership qualities, and his contemporary management style, which combines a laser-focused approach with sharp strategic skills.