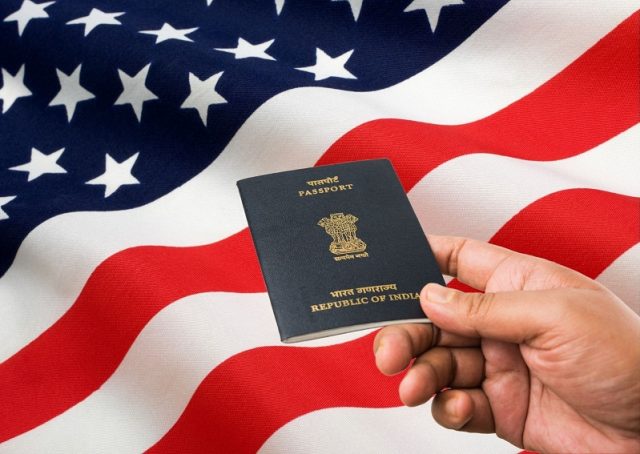 The US Consulate General in Mumbai has eliminated the visa backlog caused by the COVID-19 pandemic and said that the applicants can schedule their appointments for immigrant visa interviews within the standard time frame, informed the US Consulate General Mumbai press release.
The Mumbai office stated that following the pandemic, appointment wait times for immigrant visa applicants stood at over two years. But from now on, applicants whose immigrant petitions are current—meaning visas are available and applicants are ready to book an appointment—can schedule their appointments for immigrant visa interviews within the standard time frame.
The office also claimed that the move would facilitate faster reunification of families in the United States.
The significant demand in India for visas to travel to the United States and the increase of people-to-people ties reflect the strength and vitality of US-India relations, said the release.
It further read that over 9 lakh NIV applications are being processed at present and will soon surpass one million visas.
Earlier, United States Ambassador to India Eric Garcetti said that the wait time for first-time tourist visa interviews has been reduced by more than 50 per cent, adding that the goal for 2023 is to process at least one million visas.
The US Ambassador said that they will continue to invest in expanding the visa operations and broadening the team. "We'll find innovative solutions to streamline the visa process, such as reducing the need for in-person interviews, which allows consular teams around the world to assist in processing visas for the growing number of Indian travellers," the envoy said.
India and the US are making every bit of effort to make the visa process smooth and in that process, recently, during his interaction with the Indian community in the US, Prime Minister Narendra Modi announced that Indian professionals can renew their work visas without travelling abroad.
"America's new consulates will be opened in Bengaluru and Ahmedabad. It has now been decided that the H1B visa renewal can be done in the US itself," PM Modi said while addressing the Indian diaspora at the Ronald Reagan Building in Washington DC.
Source: ANI