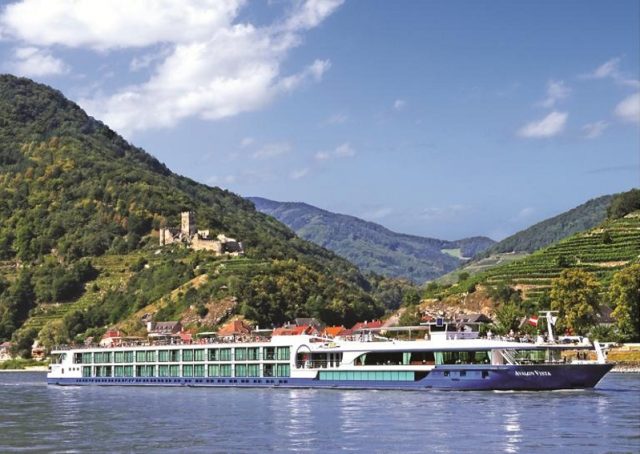 Avalon Waterways® weaves resplendent dreams for the unsatiated minds seeking wanderlust with its giant story of achievement, powered by the success of its fleet of small cruise ships.
Cruising has increasingly gained popularity in the travel sector over the recent few years. However, in recent times of 'doing the different,' Avalon®'s river cruising has broken the archetype to prove that when it comes to bodies of water and ships, the bigger, the better is a myth. The sit-down meals, hassle-free excursions, proximity to the land, very high crew-to-guest ratio, sailing through the picturesque countryside of Europe, and covering the great cities and the legendary rivers have been the breaking point of a success story, reveals Varesh Chopra, Managing Director, Avalon Waterways®. "I feel that there is simply no going back, as people realised what a great way to see the world this was! We can never thank our agency partners enough for recommending this exceptional experience to their discerning travellers," mentions Varesh Chopra.
The company that reinvented river cruise ships has now redefined the entire river cruise experience. There is only one point of view on an Avalon Waterways® river cruise – The Suite View. The entire fleet in Europe and Southeast Asia is completely comprised of Suite Ships®, each featuring their Panorama SuitesSM, with the widest opening windows, the industry's only Open-Air Balcony®, and an inviting bed facing the ever-changing scenery. They are unveiling for travellers an unforgettable fusion of distinctive sights, colourful cultures, and enduring traditions while sailing aboard innovative and award-winning Suite Ships.
"Fastidious Indian travellers are aware and are increasingly looking forward to cruising without a crowd, exploring new cultures with ease, and sailing in intimate settings," said Chopra. "Aboard our spacious, state-of-the-art Suite Ships, travellers enjoy the company of an expert cruise director, appealing crew-to-passenger ratios, the personalised attention they deserve, and seamless dock-and-go sightseeing with insider tips and experiences only the locals can provide. This style of our 'all-inclusive cruising' is the inimitable way to see and explore the world."
Avalon Waterways® lays out eight reasons this travel style has excelled as a preferred mode to see, experience, and explore the world for Indian travellers.
Size matters
River cruise vessels are built to slowly ply the world's weaving and meandering rivers to port in storybook settings. To sail under centuries-old bridges and squeeze between 12-meter-wide locks evokes feelings of sheer romance. Avalon Waterways®' floating "Luxury Boatique" hotels hold an average of 150 guests; some are even smaller.
Meanwhile, Avalon®'s onboard crew ratio is high, with the average guest-to-crew ratio being 3:1. This means travellers are privy to copious amounts of attention to detail, with crew members happily catering to guests' needs every moment of the day.
With Avalon Waterways, every river and landscape is an experience to behold
On an Avalon® cruise, travellers glide along the picturesque vistas and engage in the authentic local ways of life. It is easy to step off the board and mingle with the locals and immerse in their everyday experiences. Avalon® cruises wind and bend through the heart of fascinating countries, portraying a panoramic view and charm of the old world. Always within a few feet of shore, travellers pass clifftop castles, hillside vineyards, ancient villages, and capital cities. Every day and night travellers have quick and easy access to ports of call. The beautiful unending panoramas are a feast to the eyes from the private viewing gallery of the bed facing the outdoors.
Cruising focused on "to-dos," not crowds and queues
Avalon® itineraries are destination-focused, with local guides who help travellers experience and connect with the world around them. Most itineraries also sail off the beaten path, visiting small fairytale villages, quaint village squares, and family-owned wineries, bakeries, and restaurants all along the way.
Excursions typically accommodate no more than 30 guests at a time, providing every traveller with an immersive and authentic experience. All excursions are always conducted in the signature style and professional hands of Avalon®'s 95-year-old sister brand Globus® and its expertise.
Fresh air and perspectives
On board Avalon®'s innovative and award-winning Suite Ships, guests on two full decks are welcomed with 200-square-foot Panorama Suites, each featuring a wall of floor-to-ceiling windows that open seven feet wide (the widest-opening windows in river cruising). This converts into an open-air balcony. No Avalon Waterways® ship has interior-only cabins. Instead, every Deluxe Stateroom and Panorama Suite offers guests natural light, and most feature beds face the views that their cruising is famous for.
Public spaces also provide guests room to move and views galore. And Avalon®'s Suite Ship Sky Decks run the length and width of each vessel with wide-open spaces, fresh air, and lounge chairs aplenty.
An all-inclusive culinary experience in every way
Avalon® shares the flavours of the world with the most fresh local ingredients prepared by talented chefs and served around a choice of venues on board. Avalon FlexDining® approach to onboard dining experiences has tossed out the idea of restrictive seating times in limited settings. Cruisers get to choose from options like a breezy al fresco lunch at the Sky Grill, an elegant four-course dinner in the glass-walled Panorama Dining Room, or a more casual culinary setting in the Panorama Bistro. On an Avalon® cruise, inclusive dining is part of the journey.
Warm "welcome" along the way
Avalon® works tirelessly to engage with communities visited by hiring local drivers, guides, and operators for land activities. This extends to the purchase of local produce, wine, beer, and even bread, further connecting guests to people, places, and culture. Thus, Avalon Waterways® has been actively pursued by new towns along the world's rivers, always promising passengers an authentic experience.
Cruising "Your Way" 
Beyond the wall-to-wall, floor-to-ceiling windows is a world waiting to be explored – "Your Way". Whether enjoying a guided walking tour of one of Europe's great cities, joining a cooking class, or paddling a canoe, Avalon Choice® selections of Classic, Discovery, and Active excursions offer an extensive range of possibilities. The new Adventure Center and AvalonGO mobile app are equipped to help a traveller with all the necessary recommendations and gear for undertaking solo travel.
Avalon Waterways® also offers an energising collection of Active DiscoverySM river cruises. Along the Danube, Rhine, and Rhône rivers, one can hike, bike, and engage in the surroundings in unimaginable ways. From action-packed experiences to interactive discoveries, these exciting cruises offer something for all interests, allowing one to tailor a vacation to suit personal taste and pace.
Awards and More
While Avalon® is busy delivering first-rate service to guests, they find it humbling to share kudos that they have received from some of the industry's most respected experts in river cruising, including readers and editors of Cruise Critic, USA Today, Conde Nast Traveller, and TravelAge West. They've struck the right note with their award-winning Panorama Suites, Open-Air Balconies, Panorama Windows, exceptional shore excursions, and flexible dining options. However, they feel that their biggest reward is making their cruise guests contented and enraptured from the first throw of the bowlines to the last drop of the anchor.
It remains the unmatched Avalon® difference!