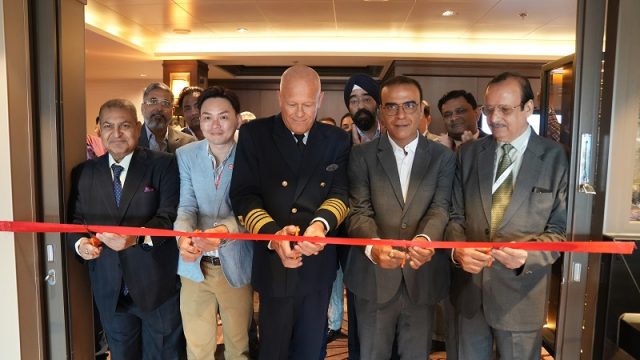 The NIMA Convention 2023 was organised on board the luxurious cruise liner Genting Dream from August 6 to 9, 2023. The convention was supported by Resorts World Cruises, the Singapore Tourism Board, Singapore Airlines, IHG Hotels, the Penang Convention and Exhibition Bureau (PCEB), and Yorker Holidays. 60 NIMA delegates participated in the convention.
The tagline for the convention this year was 'Beyond Boundaries: Bringing MICE to Cruises'. The convention was inaugurated by Captain Jukka Pentti Silvennoinen along with Gajesh Girdhar, National Coordinator, NIMA; Naresh Rawal, VP Sales and Marketing, Resorts World Cruises; Kean Bon Lim, Area Director-Designate, India, South Asia, and Africa, Singapore Tourism Board; and Rakesh Arora, Convention Chairman, NIMA.
At the convention, knowledge sessions were organised, and presentations were delivered by Resorts World Cruises and the Singapore Tourism Board. A panel discussion was organised on "MICE on Cruise", where detailed presentations were made by domain experts on the current and future trends shaping the MICE industry and the use of digital technology in the MICE industry.
An offshore excursion trip scheduled by the Penang Convention and Excursion Bureau was mirthful and convivial. The delegates were taken to the Setia Convention Centre for a networking lunch hosted by PCEB. The event was followed by a spirited, insouciant, and pleasurable rickshaw tour of the Georgetown area. The Singapore Tourism Board showcased new attractions like the Whisky Museum to the NIMA delegates. Visit to the Garden by the Bay, the SEA Aquarium, and Sentosa Island remained a sprightly and merry event for the delegates.
The Network of Indian MICE Agents (NIMA) is a conglomeration of MICE operators from various parts of the country who work together towards the growth and betterment of the industry.