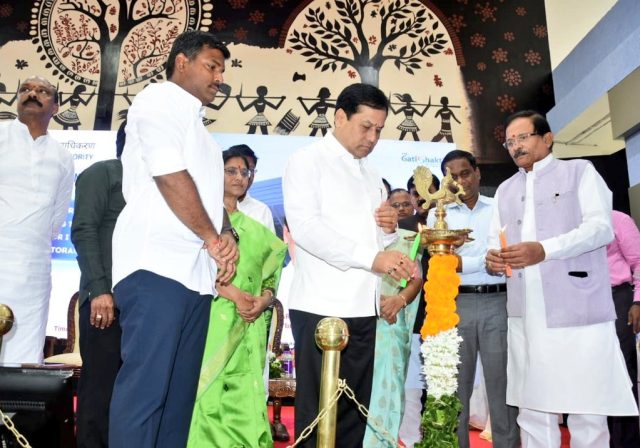 Shipping Minister Sarbananda Sonowal inaugurated Vizag International Cruise Terminal (VICT) and a few more projects worth Rs 333 crore at Visakhapatnam Port on Monday.
Besides the cruise terminal, he inaugurated a covered storage shed, a world-class truck parking terminal and a revamped berth (OR-1 berth).
The covered storage shed is equipped to handle 84,000 tonnes of bulk and bagged cargo with mist arrangement to suppress dust.
Likewise, the truck parking terminal can accommodate 666 vehicles and also provides other facilities such as a 100-bedded dormitory, along with shops and other conveniences.
"We have inaugurated four important projects at the Visakhapatnam Port, which have added to the strength of the existing port facilities. It will give a special boost," Sonowal said.
The cruise terminal can handle 2,000 passengers at a time and the port city will be developed as a cruise hub in the future, he said.
Sonowal said a goal has been set to enable the handling of more than nine lakh passengers by 2030, who will include local and international tourists.
According to the Shipping Minister, cruise tourism provides a huge opportunity for India with a market size of more than $7 billion.
Sonowal highlighted that Indian ports are becoming the best in the world, which are being further enhanced with modern infrastructure.
Source: PTI