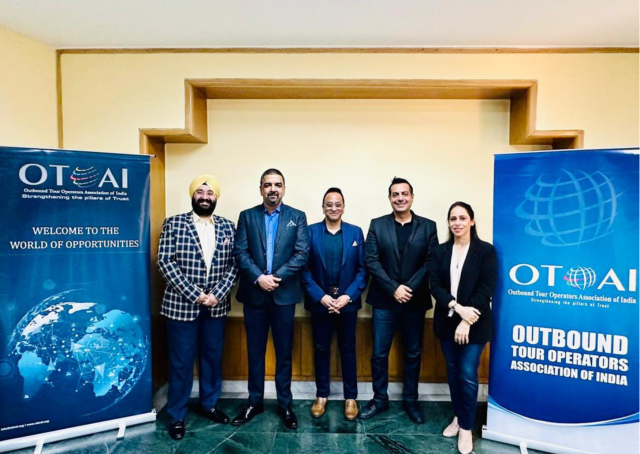 A new team has taken over the reigns at the Outbound Tour Operators Association of India (OTOAI). For the term 2022–2024, Riaz Munshi (N.Chirag Travels) has been re-elected as the President, and Shravan Bhalla (Highflyer) is now the Vice-President. The General Secretary is Sidharth Khanna (Khanna Enterprises), while Monia Kapoor (Travel O Holidays) is the Joint Secretary. Gurdeep Singh Gujral (Gujral Tours and Travels) has been elected Treasurer.
The EC has retained its previous five members, which include Himanshu Patil (Kesari Tours), Ankush Nijhawan (Travel Boutique Online, a Unit of Lap Travels), Adl Abdul Karim (Creative Tours and Travels India), Arshdeep Anand (Hma Spectrum) and Mahendra Vakharia, (Pathfinders Holidays). Rohit Shorey (Destination Travel Service) has also been elected to the EC to complete the team for 2022-2024.
The nominated EC members include Romit Theophilus (GNTO) and Rohit Chopra / Randhir Gupta (Accor Hotels). Sanjay Datta (Airborne Holiday) was the Election Officer for the OTOAI Elections. The new team will take charge effective December 01, 2022.