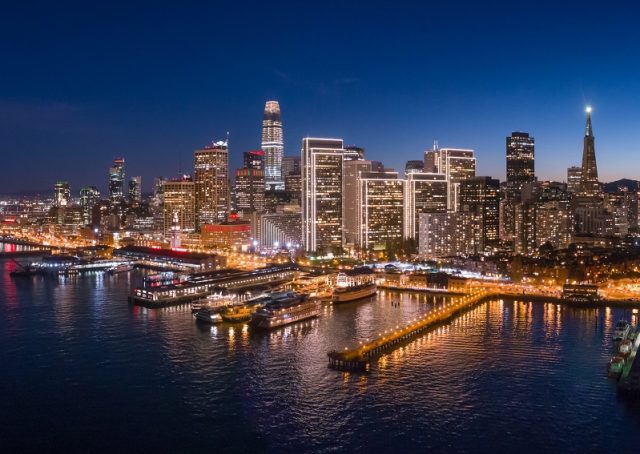 The San Francisco Travel Association and San Francisco International Airport (SFO) recently conducted a joint Sales Mission to showcase San Francisco's potential as the key gateway to the U.S. West Coast. Kevin Bumen, SFO's Chief Financial Commercial Officer, and Hubertus Funke, the Executive Vice President and Chief Tourism Officer at San Francisco Travel, highlighted their focus on the burgeoning Indian market.
– Prativa V Bhalla
India ranks as San Francisco's third-largest international visitor market, with 158,000 arrivals. With an expected 34 per cent growth and a remarkable 63 per cent increase in spending, India stands out as one of the most rapidly expanding source markets. The travel sector in Asia is experiencing a distinct phase of recovery, and while Japan and Taiwan exhibit robust rebounds, India outperforms all markets in this recovery. Indian visitors often have extended stays and higher expenditures, making them a valuable market segment. Business travellers are incorporating leisure activities into their trips, a trend commonly referred to as 'Bleisure," adding to the length of stay.
In 2019, San Francisco received a notable influx of 210,000 visitors from India, contributing significantly to the local economy with a spending of $497 million. Projections indicate that by the end of 2023, India is poised to reclaim its position as the first overseas market to reach this level with an expected 211,000 visitors. Despite its relative newness, India's performance in the market sets it apart from well-established European and Asian markets, showcasing its exceptional potential.
Kevin stated, "SF Airport serves approximately 1,100 passengers daily, commuting between San Francisco and India, encompassing all airlines. Air India recently expanded its network to include Delhi, Bengaluru, and Mumbai, doubling the weekly flights from 9 to 17 and increasing seating capacity from 2,142 to 4,396." Daily passengers from India to the San Francisco Bay Area have risen by 186 per cent compared to pre-pandemic levels in the first half of this year. Air India sees tremendous growth potential in Ahmedabad and Chennai.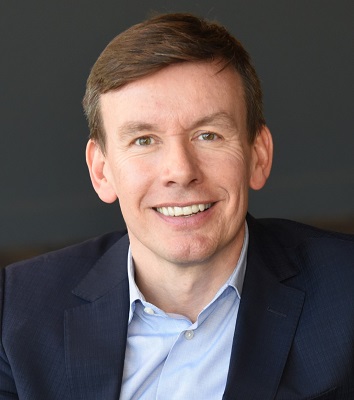 San Francisco offers a wide array of experiences, encompassing arts and culture, shopping, culinary offerings, and sports, while consistently introducing new attractions to enhance its appeal.  Hubertus said, "San Francisco will witness the opening of five new hotels in 2023. These include notable properties like LUMA Hotel, 1 Hotel San Francisco, The Line SF, and Beacon Grand." The 2023 Michelin Guide California has awarded Michelin stars to 27 restaurants in San Francisco. Among the 87 California restaurants recognised with Michelin stars, 50 are situated in the San Francisco Bay Area, further establishing Northern California's status as a top-tier culinary destination. The city is known for its scenic beauty and abundant green spaces, including the newly developed Presidio Tunnel Tops, a remarkable addition to the national park space. the recently completed Central Subway now connects Chinatown, downtown San Francisco, and the vicinity of the sustainable Chase Centre, establishing ease of connectivity.
The San Francisco Bay Area houses a substantial Indian heritage population, presenting great potential for innovation, fostering business connections, and facilitating technology and education exchanges to the benefit of both regions. Notably, San Francisco currently hosts 11 of the top 20 AI research centres, underscoring the city's strong commitment to AI innovation. The Mayor, the Bay Area Council, and a Silicon Valley consortium are actively driving AI innovation initiatives across the wider San Francisco Bay Area, indicating promising opportunities ahead.
San Francisco places core emphasis on sustainability, targeting net-zero carbon emissions by 2040 across various industries. The city runs the greenest public transportation fleet in North America, a premier LEED Platinum convention centre, and the world's first entirely LEED Platinum-certified airport. Furthermore, San Francisco spearheads the autonomous vehicle revolution, with self-driving electric taxi services available round-the-clock, providing an exciting addition to the city's transportation choices. These endeavours have established new industry benchmarks and solidified San Francisco's global leadership in sustainability.
Hubertus concluded, "San Francisco has a longstanding reputation for being a culturally welcoming city, and this characteristic remains one of its strengths. The city's vibrant cultural scene, culinary arts, and rich history reflect its deep commitment to diversity and inclusivity. Embracing diversity is a key objective for the city, echoing its historical legacy."